Ventia Platinum Plus Heavy Duty Roof and Wall Underlay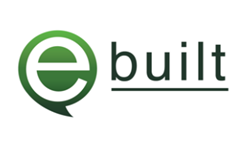 Product Description
Introducing Ventia Platinum Plus - Heavy Duty Roof underlay! Able to withstand 180 days of UV exposure and they are self supporting for low pitched roofs and commercial builds. The Ventia Platinum Plus is a must-have for anyone looking for a high-quality, durable roof underlay. Perfect for commercial warehousing, workshops or spaces where an exposed underlay must remain perfectly white at all times. 
Why Ventia Platinum Plus?
Self supporting
Able to withstand 180 days of UV exposure
200 g/m2 moisture absorption
All wind zones
Fire retardant
Independently assessed by BRANZ (Appraisal No. 1137 [2020], Appraisal No. 1136 [2020], and Appraisal No. 1167 [2021]).
Available throughout NZ, E Built's underlays are developed with the latest building technologies that will blow your mind. Our underlays have the latest micro-porous water-resistant polypropylene film, with laminated two layers of spun-bonded polypropylene. This provides a durable, weather-resistant barrier that keeps moisture out, protecting the building from mould, timber rot and corrosion.
It is super strong, highly absorbent, with exceptional breathability.
Ventia Platinum Plus meets and exceeds the requirements of the New Zealand Building Code (BRANZ Appraisal No. 1167 (2021).
Technical Files
Compliance Files