Thermal Linear 40 (TL40) Window Doors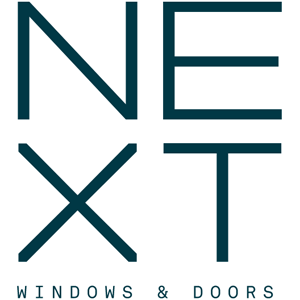 Product Description
The combination of flush surfaces, square shapes and timber liners gives the TL40 suite a clean modern aesthetic. Designed for residential environments where improved thermal performance is important.
Glazing options
45mm glazing platform provides a glazing capability of 18mm to 30mm (min-max).
Application
High quality residential applications where improved thermal performance is important. Suitable for mid to high end homes.
Best when; 
-
 modern, flat aesthetic is required
-
 a standard liner finish is required
TL40 blends seamlessly with Thermal TL55 where larger openings are required. TL40 also blends perfectly with the Next Architectural ranges for maximum design advantages.
Features overview
Full range of mullions and transoms including internal box stiffening or external fins.
Square glazing bead options for optimal aesthetic appearance.
15mm polyamide thermal break for thermal performance.
Hinge and bi-fold doors can be manufactured up to 2200mm height in most situations.
Hinged door panels available with 77mm stile and rail widths.
Bi-fold doors can be bottom rolling with the weight carried on the sill; or top hung when the lintel is designed to receive the door loads.
Sliding doors panels can span up to 2400mm height and 1500mm width, creating impressive openings. Heavy duty roller options manages panels up to 150kg.
Traditional New Zealand installation method using timber reveals.
Sashes can be added without expensive sub-frames. 
Heavy duty mullion options available.
Condensation evaporation channel.
19mm weather facing flange.
Product range consisting of:
-
 Fixed, awning and casement windows
-
 Bi-fold windows (open-out)
-
 Sliding windows (horizontal)
-
 Hinged doors (both open-in or open-out)
-
 Bi-fold doors (bottom rolling panels up to 75kg)
-
 Sliding doors (inside sliding panels)
-
 Stacking doors (inside sliding panels)
Finishes/Colours
Powdercoated: huge range of standard and non-standard colours.
Anodised: standard colour options are silver, black and bronze, 12, 20 and 25 micron thickness. Other colours and thicknesses are available. 
EUROWOOD™: a range of wood-grain finishes available.
Hardware
Stella, Kanso and Verta hardware options available.