Lyons Architecture in collaboration with Officer Woods, The Fulcrum Agency, STH and Aspect Studios have designed a major new academic building for Murdoch University in Perth that will be the first large-scale timber building in Western Australia constructed from locally sourced timber.
The four-storey New Academic Building (NAB) will add 15,000 square metres of learning space, including informal areas, as well as academic workplaces. It will house the university's School of Business and Governance and also "resolve long standing universal access issues to the centre of the campus."
Close collaboration between architecture, engineering and best practice sustainability combine to deliver a new vibrant core for the campus that reflects the character of Western Australia and builds on the original bush campus of Murdoch University.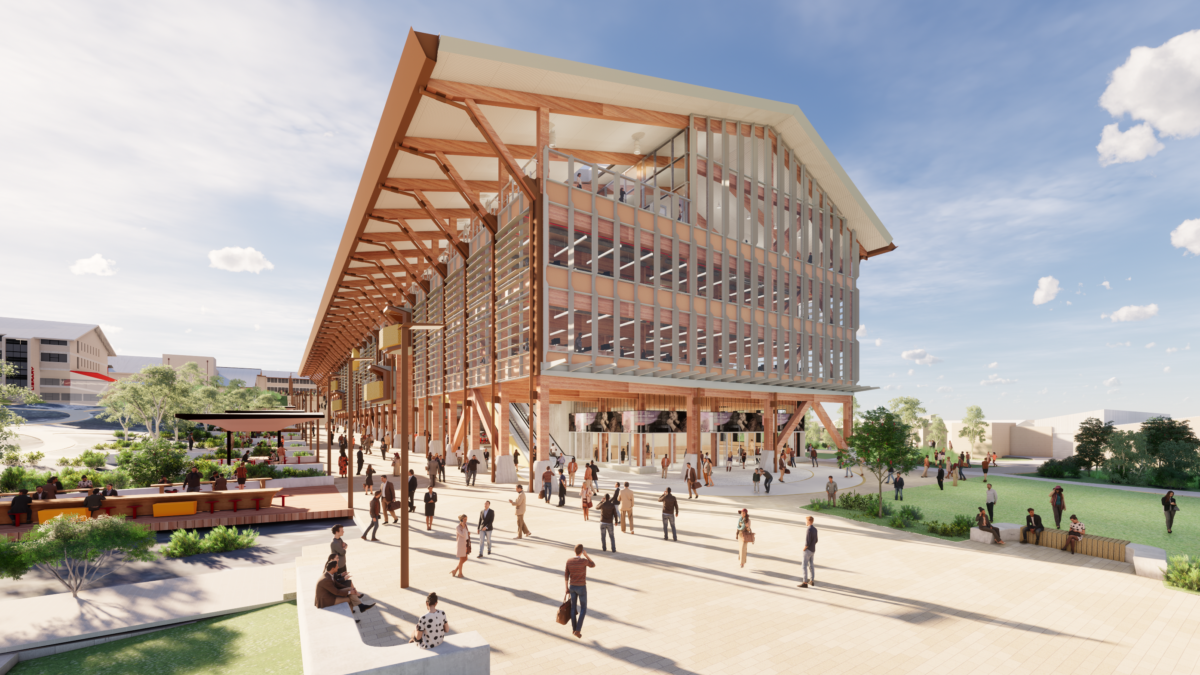 The design of the interiors follows a "creative warehouse" model, with partitions that will allow "flexibility in internal form."
A distinct feature of the New Academic Building (NAB) is its use of a world-leading engineered timber frame. The design creates a functional balance to incorporate concrete while maximising and showcasing timber throughout.
Laminated timber beams and columns are used in conjunction with cross-laminated timber floor panels, to utilise plantation-grown timber as a replacement for traditional concrete and steel structure for the majority of the building.
With its lower carbon footprint and increased opportunities for natural ventilation, the timber structure contributes to the environmental sustainability of the building and will receive a World Leadership 6 Star Green Star rating.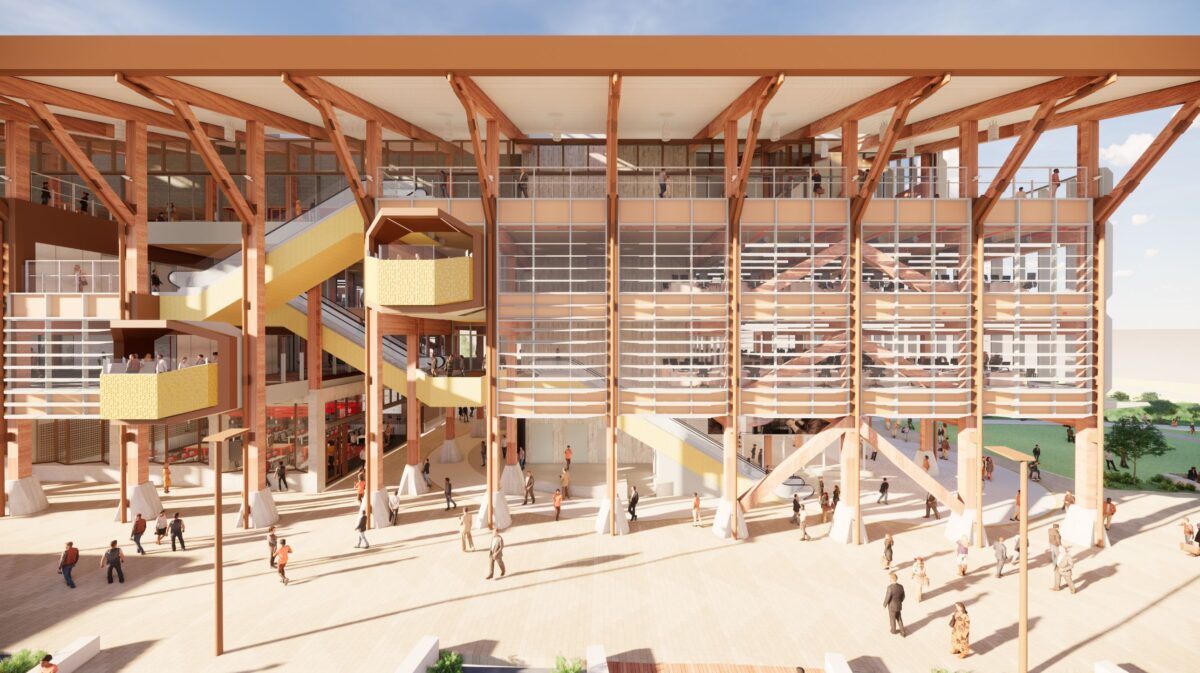 Lyons has harnessed the true technical capabilities of a timber structure with the benefits of a flexible, future-proof design.
In a design statement attached to the development application, the design team said the design responded to the modernist architecture of the existing campus by designed Gus Ferguson.
"The existing campus has a coherent architectural character of linear masonry buildings framing native landscape courtyards," reads the statement. "These courtyards are typically bordered by long colonnades that form the primary circulation network of the campus and protected by generous gable roof forms."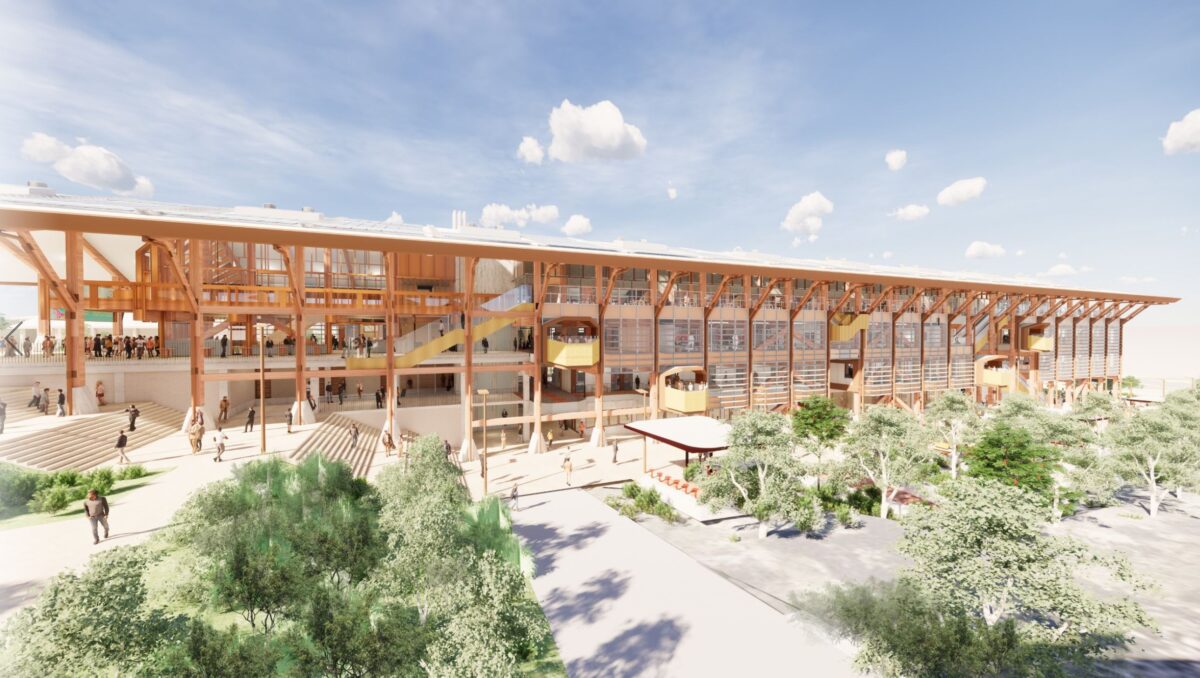 The design for the new building "responds intelligently and sensitively to this architectural legacy by interpreting these design tenets using contemporary construction systems. The building is linear in massing and characterised by a dominant gable roof echoing the existing campus architecture."