A towering sylph skyscraper is off the drawing board and ready for a prominent downtown location in downtown Toronto. At 324 metres it's only a whisker lower than Auckland's Sky Tower and will be Canada's tallest scraper if it is built.
Planned by Basel design consultant Herzog & de Meuron and Toronto architecture studio Quadrangle, 1200 Bay Street is a mixed-use building, combining a retail development, offices and private accommodation.
The new tower is the initative of Dutch property developer Kroonenberg Group and partner Prowinko, a retail investment company. It will be situated on the northern edge of Toronto's downtown area on a prominent city intersection, at the heart of a vigorous retail precinct and a new cluster of high-rise developments.
The design features a 3:1 construction ratio, meaning that the building's length is three times that of its width, delivering very slender proportions that rise 87 storeys above street level. Private condiminiums will enjoy floor-to-ceiling windows and use shutters to regulate sunlight and heat.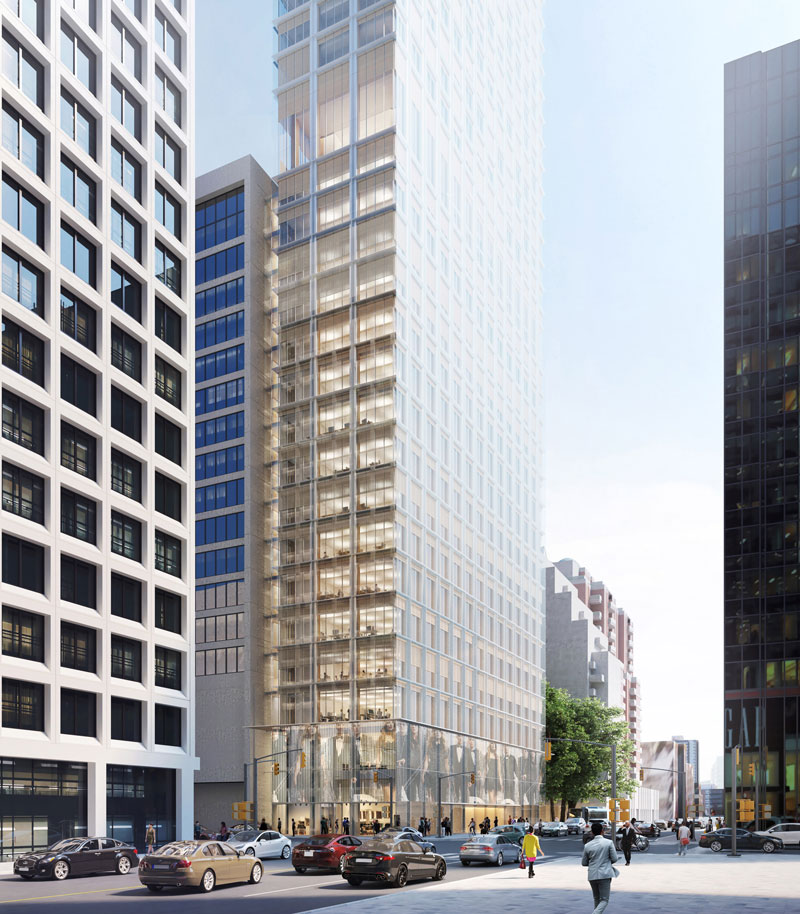 The building's structural core has been designed on the western façade, maximising the floorplate's usable area and providing spectacular views to the east. This also gives privacy from nearby developments on the west of the building.  The first 16 floors of 1200 Bay Street will feature shops, offices and building services, replacing facilities provided by a 1960s building which currently occupies the site.
Most of the remaining levels are devoted to private living. A large restaurant, sky lounge and rentable spaces occupy the highest three floors of the building and will deliver spectacular city panoramas.
The building's design offers two quite different personalities. At times the effect will be open, transparent and animated; its glazing revealing various activities going on within the building's interior. At the same time the towering glass sheet will add statuesque and monumental drama to the CBD's northern precinct.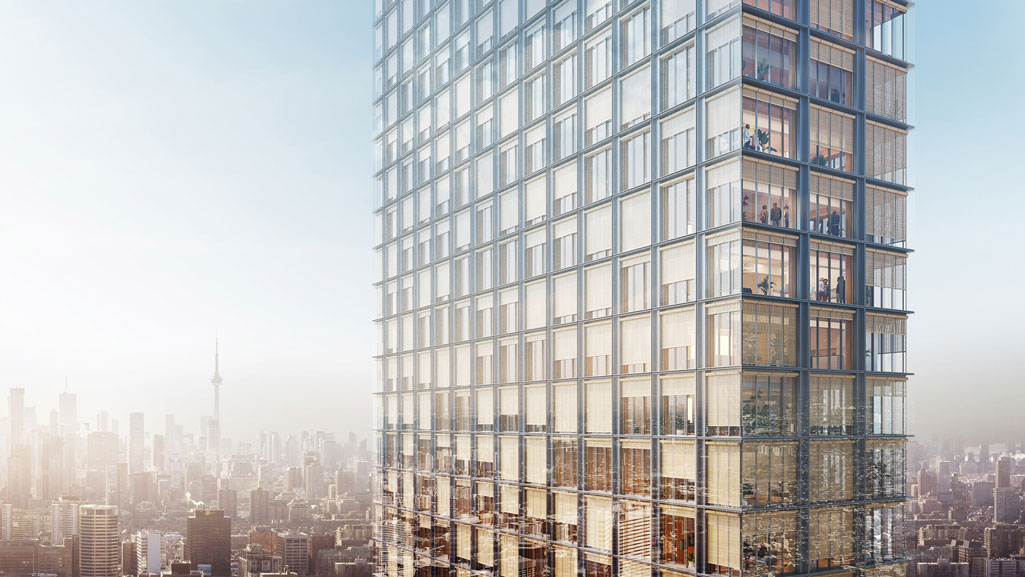 Down on the ground, residents enter a triple-height lobby from Bloor Street and take one of four dedicated lifts to the condominiums above. Residence options range from one bedroom, to multi-level penthouses and a total of 332 condominium units occupy 64 floors.
Herzog & de Meuron's was founded in Basel, Switzerland more than 40 years ago and this is its first building in Toronto. It has several offices in Europe, the US and Asia and has completed diverse projects in Switzerland, New York, Miami and Taipei.