Driving in from Qatar's airport, the first significant structure you come to is the complex and technically dazzling new National Museum of Qatar, inspired by the desert rose.
With curved disks cantilevered at all angles, the museum blooms in the Doha landscape, a symbol of the humble beginnings and spectacular rise of a nation whose story is revealed within the institution's eleven flowing galleries. The building is more than just a container for a nation's story though. The new museum building itself is an expression of aspiration and intention.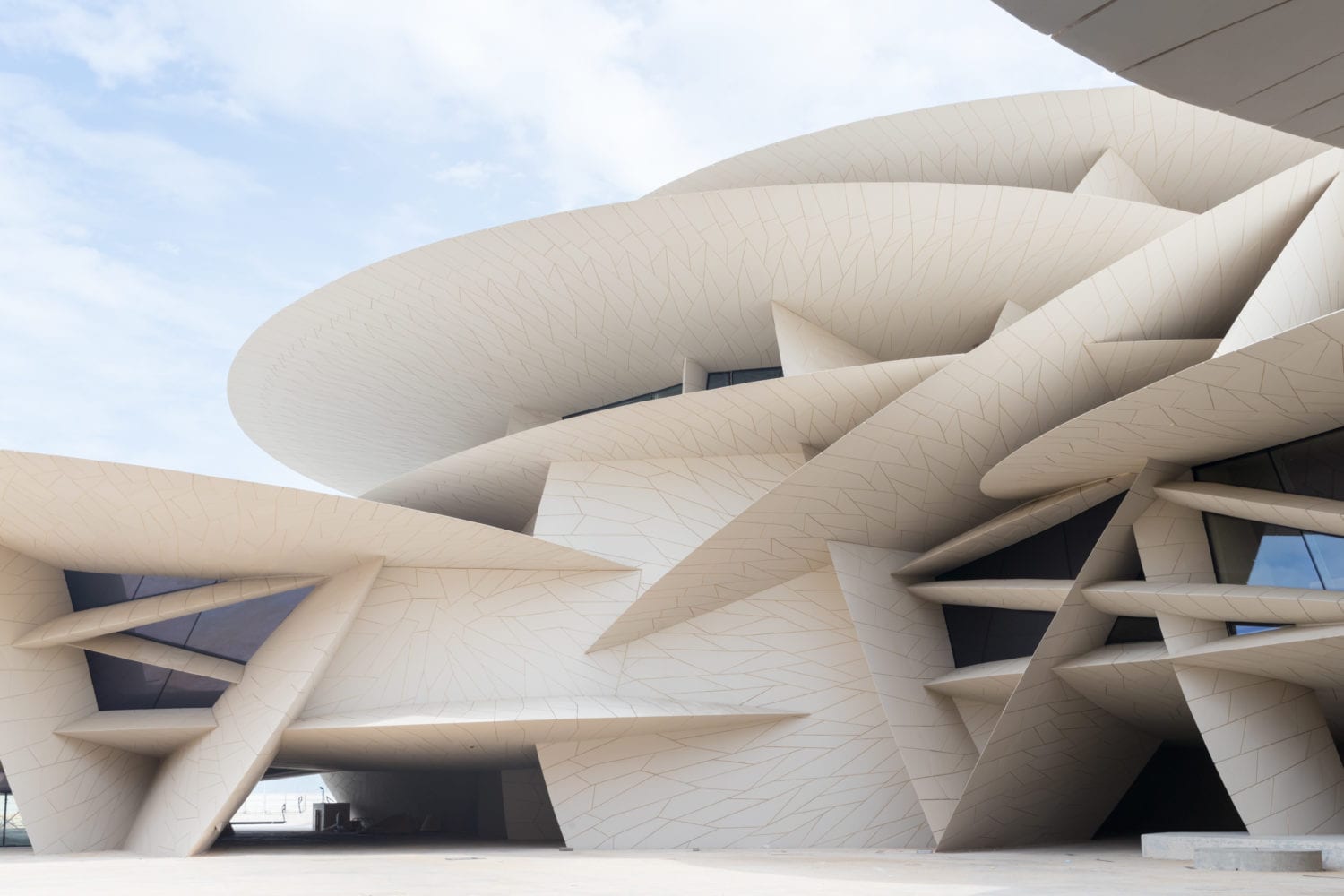 Forget the flora of tended suburban gardens; the emirate's desert 'rose' is a crystalline formation composed of gypsum, mixed with sand grains. It's a natural phenomenon in Qatar, formed by wind and seaspray, and of poetic, fragile complexity.
Commissioned in 2011 and built at a cost of around NZ$660 million, money was no object in the creation of this vast museum, which spreads across 1.5 kilometres and combines exhibition rooms, a 220-seat auditorium, restaurants, cafes and a spectacularly designed souvenir shop.
Opened on 27 March 2019, during a ceremony attended by the Qatari Emir, his Kuwaiti counterpart and the French Prime Minister, the sprawling complex reflects the emirate's commitment to become a major cultural power.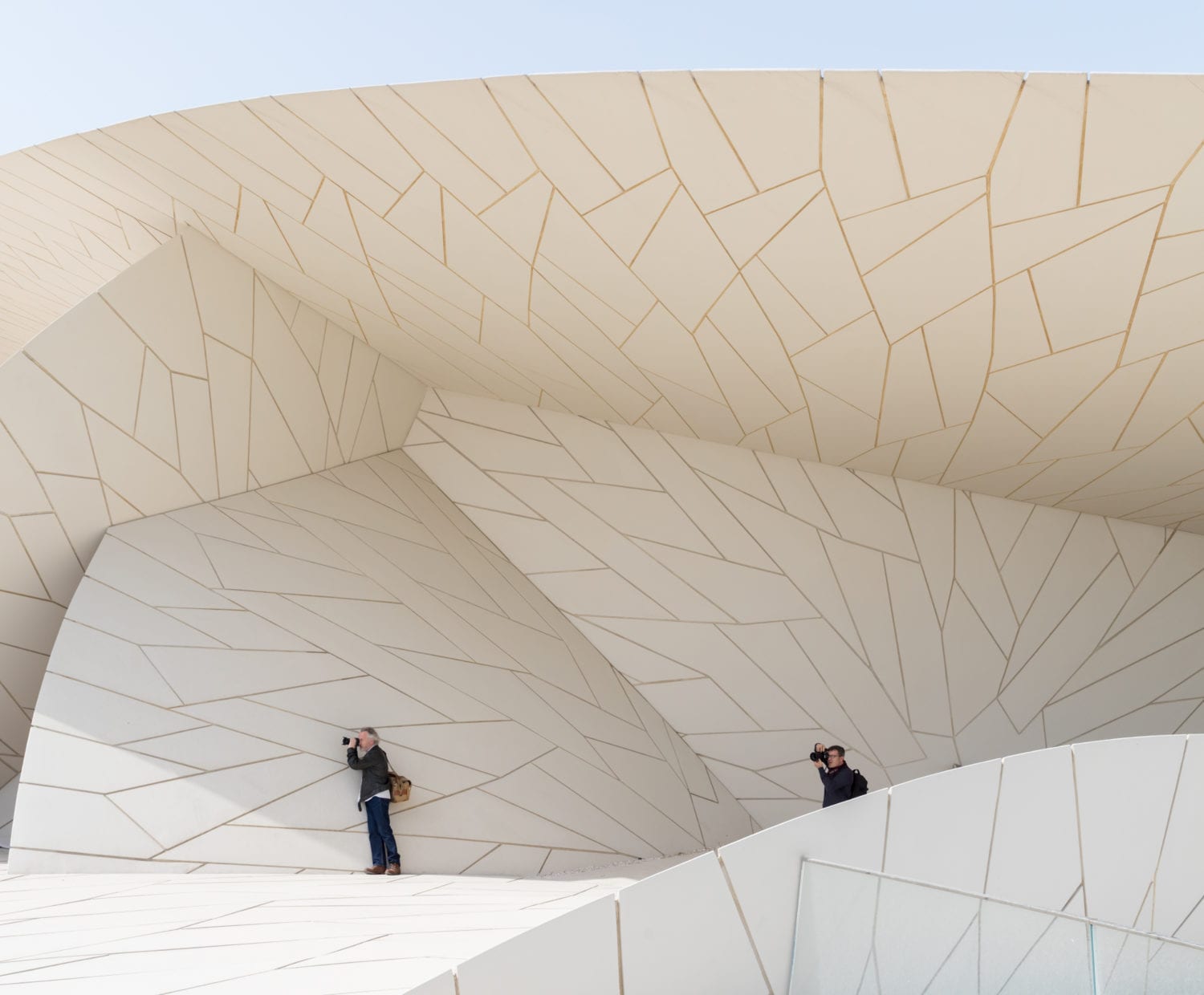 The new museum's 52,000 square metres of space is a dramatic sandstone-coloured statement. Its entrance includes 112 fountain sculptures in a 900-metre long lagoon. The museum's multi-layered roof provides a jigsaw puzzle of disc-shaped pieces. It is comprised of 76,000 panels in 3,600 different shapes and sizes, presenting endlessly complex angles and intersections.
Museum exhibits present the country's Bedouin past and its energy-fuelled present. The building's designer, Frenchman Jean Nouvel, has won many architectural awards, including the Pritzker Prize. He is also no stranger to Qatar, having been responsible for the lauded 231 metre Doha Tower, which was completed in 2012.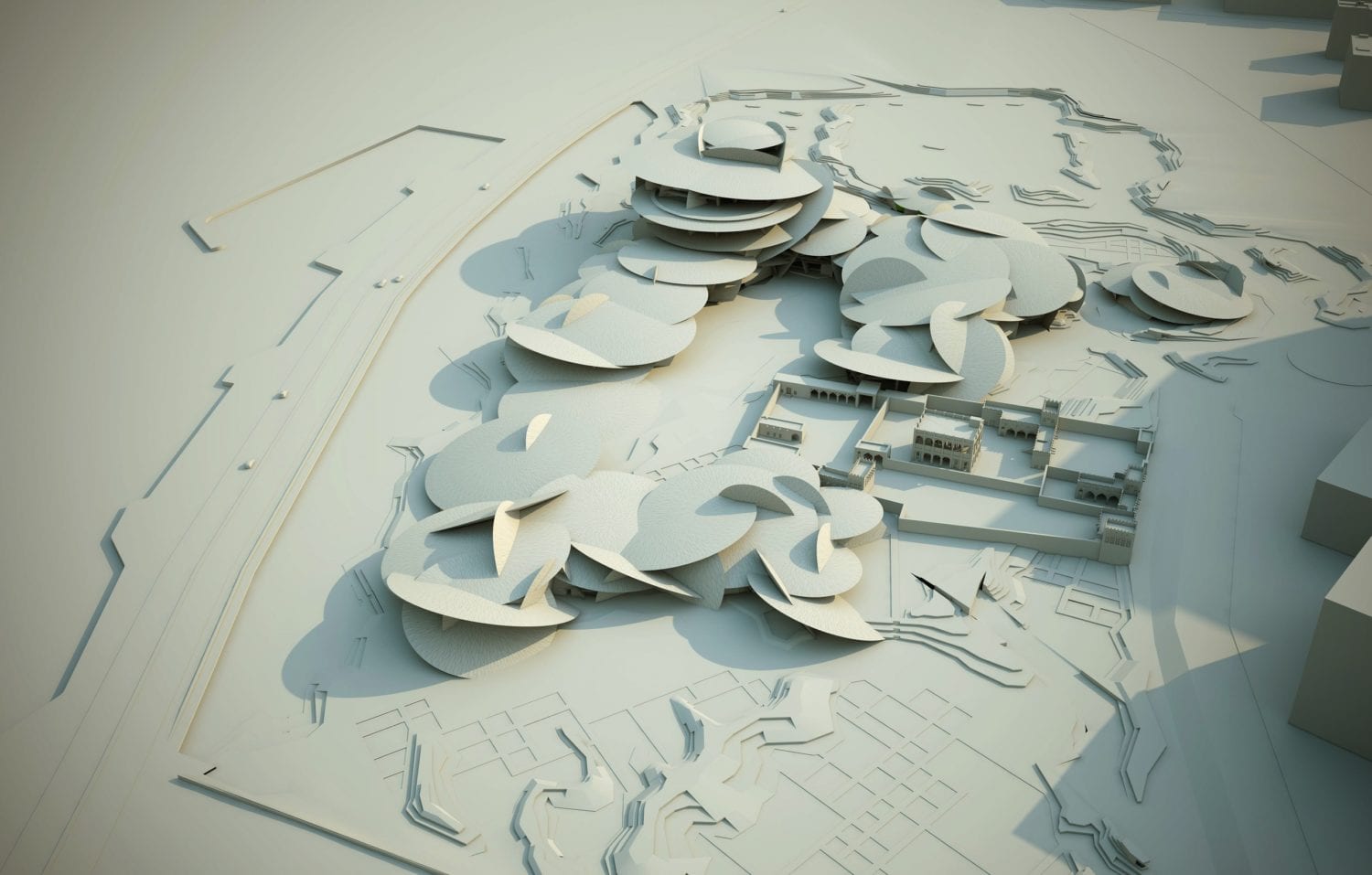 On his company's website, Nouvel says he designed the sprawling 350 metre desert rose museum to reflect three Qatari narratives. The first is the story of the peninsula and its inhabitants. The second explores its coastal and desert lifestyles, together with that of the pearl fishing industry. The third covers Qatar's spectacular rise in the course of mere decades to a position of wealth and cultural prominence in fields as diverse as education, communications, and energy technology.
Nouvel observes that the project's inspiration point ended up reflecting not only part of the natural environment, but also its national aspirations.
"Taking the desert rose as a starting point turned out to be a very progressive, not to say utopian, idea. I say 'utopian' because, to construct a building 350 metres long, with its great big inward-curving disks, and its intersections and cantilevered elements – all the things that conjure up a desert rose – we had to meet enormous technical challenges. This building is at the cutting-edge of technology, like Qatar itself."
Although it houses large works of art and key elements of the Qatari national journey, the building itself really is the main artwork on display here. Reflecting the desert's sand crystals in a virtuoso display, Nouvel's National Museum of Qatar is the symbol that will remain with visitors long after they exit its halls.