Two recently completed tree-covered 'mountains' in central Shanghai are as much a form of urban topography as they are buildings. Heatherwick Studio's '1,000 Trees', also known as 'Moganshan', opened in 2018 next to Shanghai's M50 arts district. The development makes an interesting contribution to the discussion of how buildings and the natural world can complement and interrelate.
The project was first unveiled by Heatherwick Studio in December 2015 and is backed by developer Tian An China. The 6 hectare development is split into two parts and is divided by a narrow strip of government land which contains offices and heritage buildings.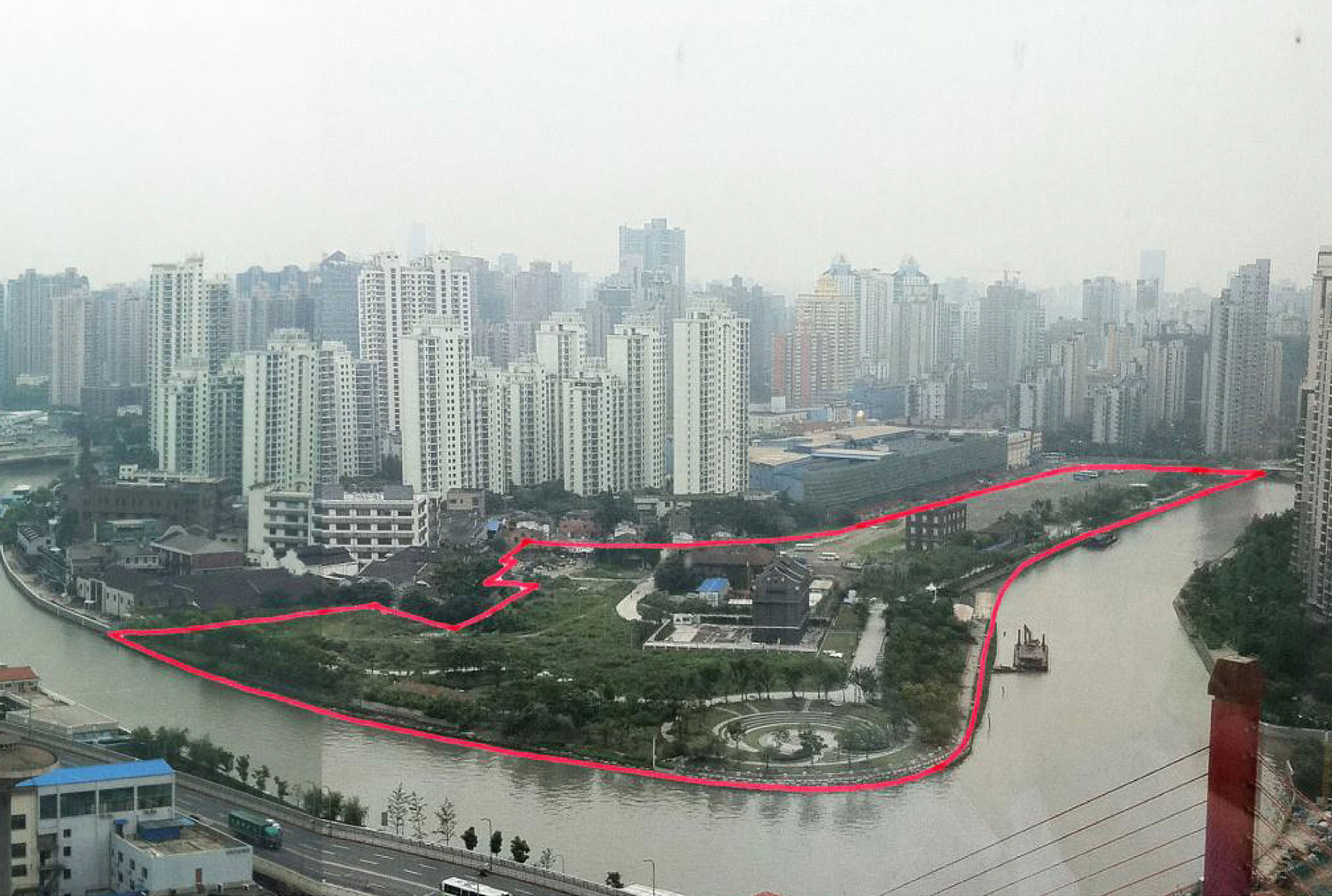 Full-sized trees have been placed in planters on weight-bearing columns. Instead of hiding the columns within the building envelope they stand in plain sight as a significant feature of the project.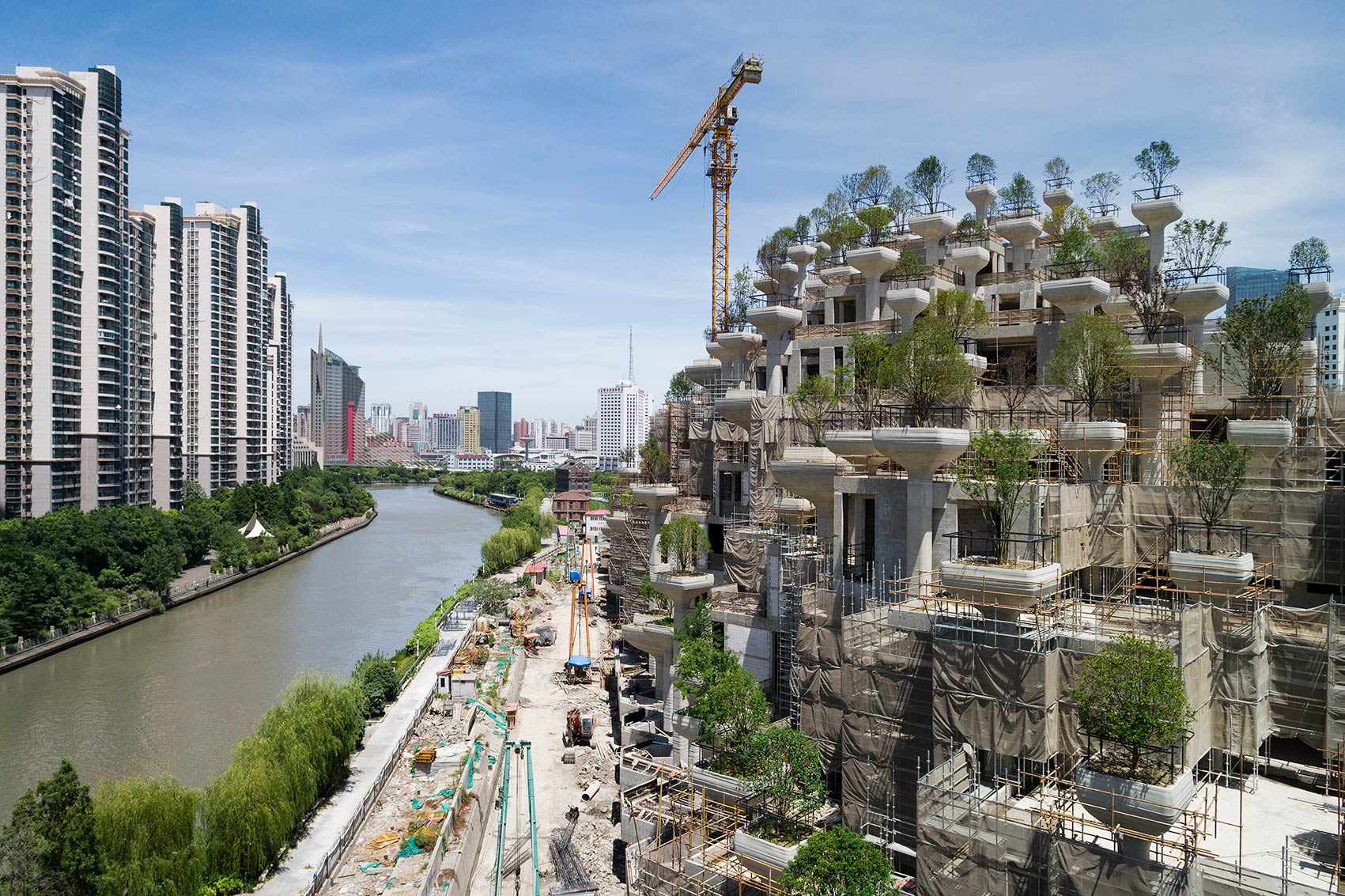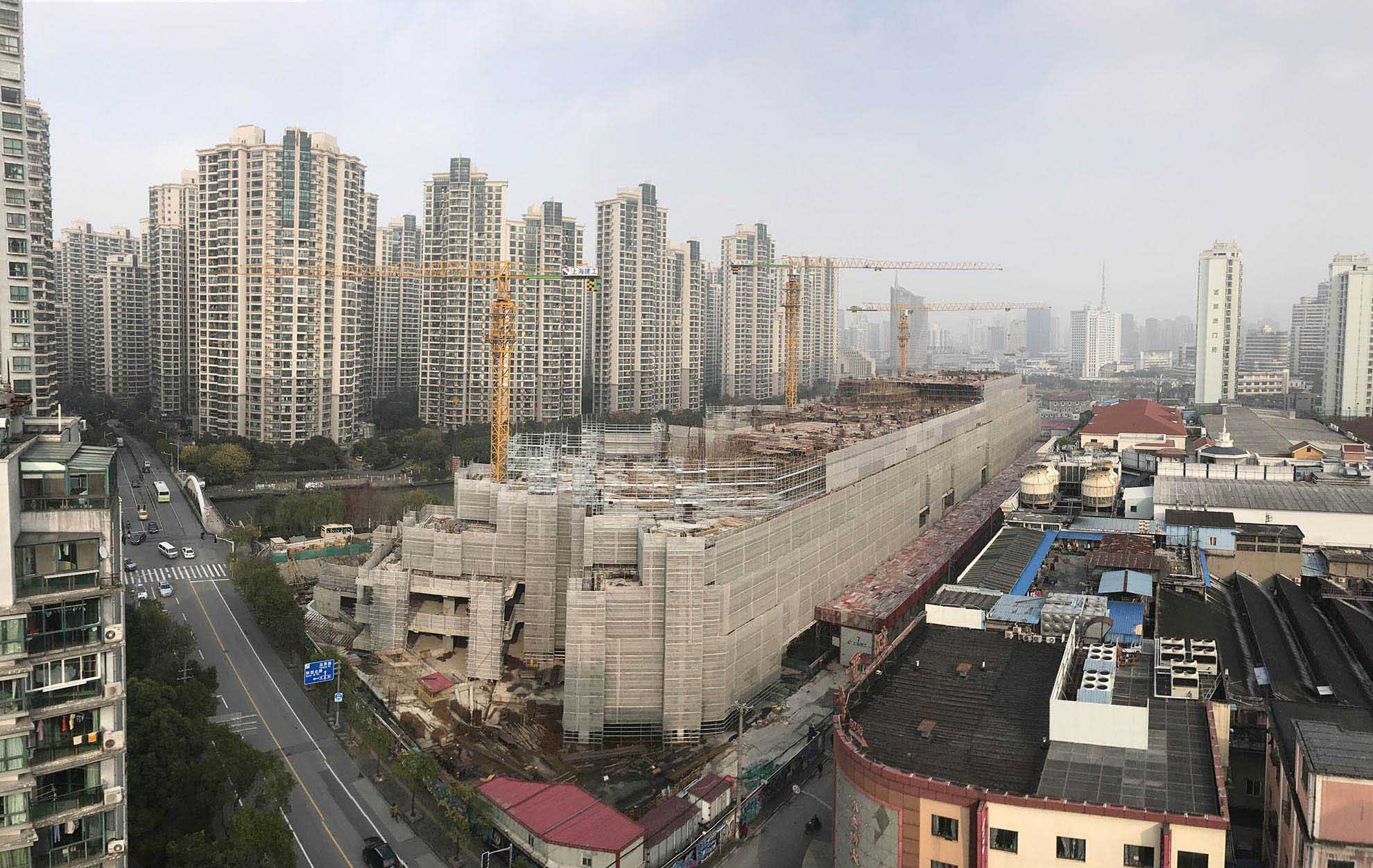 Blocks of various heights help to create a distinctive, stepped green canopy, which accommodates housing, shops, offices, hotel rooms and a school on the bank of a river. The tree planting softens the development and achieves a more gentle transition to the surrounding art district, serving as a kind of extension of the nearby park.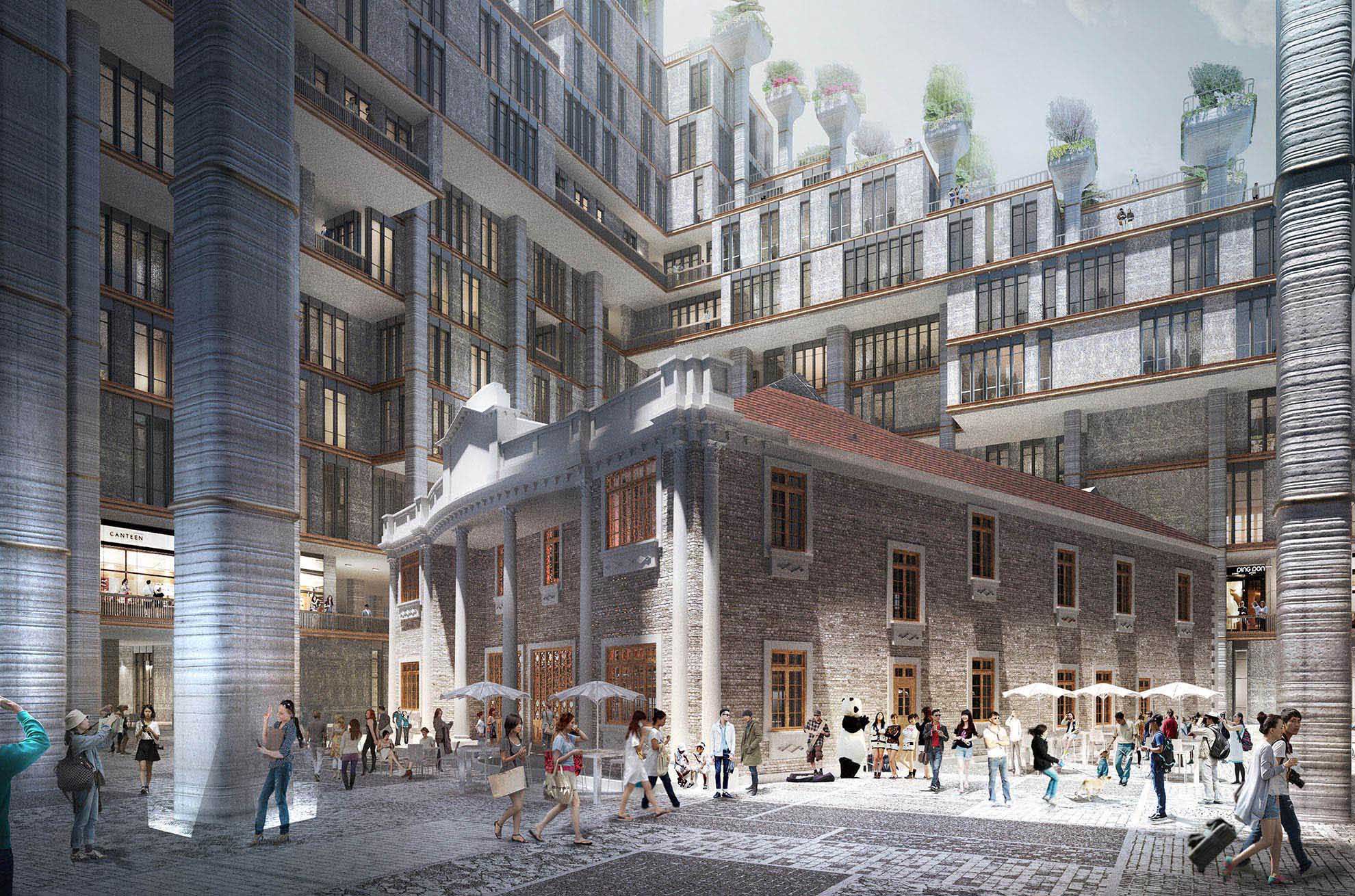 Heatherwick is a much-awarded London-based design studio, executing diverse, large-scale projects all over the world, including several in China. The awarding of this project followed Heatherwick's high profile British pavilion at the Shanghai Expo in 2010. Drawing on a partnership with Kew Gardens and exploring the relationship between nature and cities, the pavilion was visited by 8 million visitors in six months and won a number of prizes, including the Expo's gold medal for pavilion design.