In recent years, the effects of the physical environment on the healing process and well-being have proven to be increasingly relevant for patients and their families, as well as for healthcare staff. But the need for an uplifting and sympathetic environment for patients usually runs head on into requirements for operational efficiency.
Safdie Architects hopes to bring these competing needs together in the design of the Serena del Mar Hospital in Cartagena, Colombia, ensuring a connection to nature through every part of the building, even in areas where operational efficiency is paramount.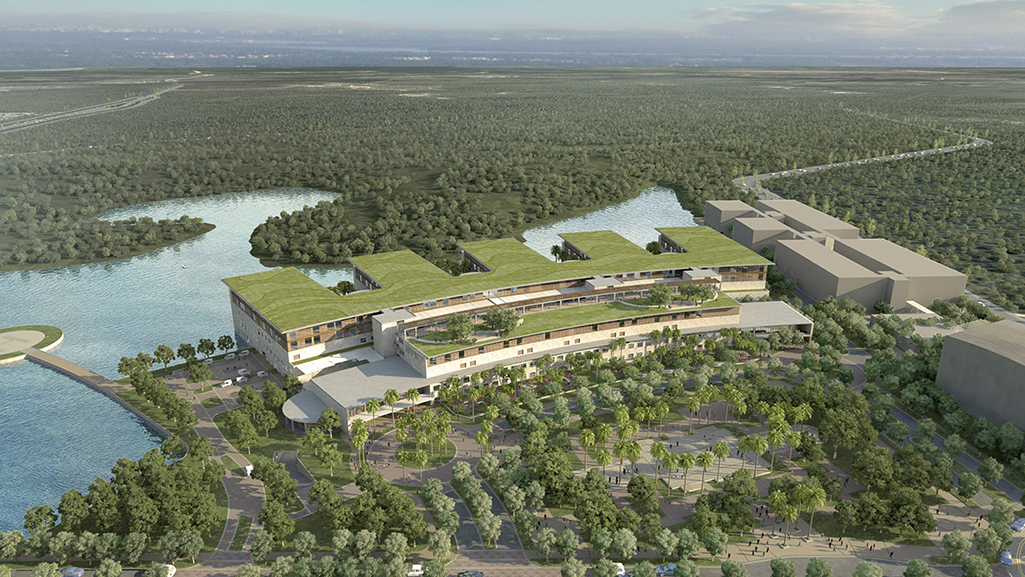 The new Serena del Mar Hospital is the first project to be constructed as part of Safdie Architects' masterplan for a 140-hectare new civic district near Cartagena, Colombia. Designed in consultation with Johns Hopkins International, the hospital is a high-complexity teaching hospital to serve the city of Cartagena and the Caribbean region, accommodating 150 beds in the first phase, and 409 beds once all phases are complete.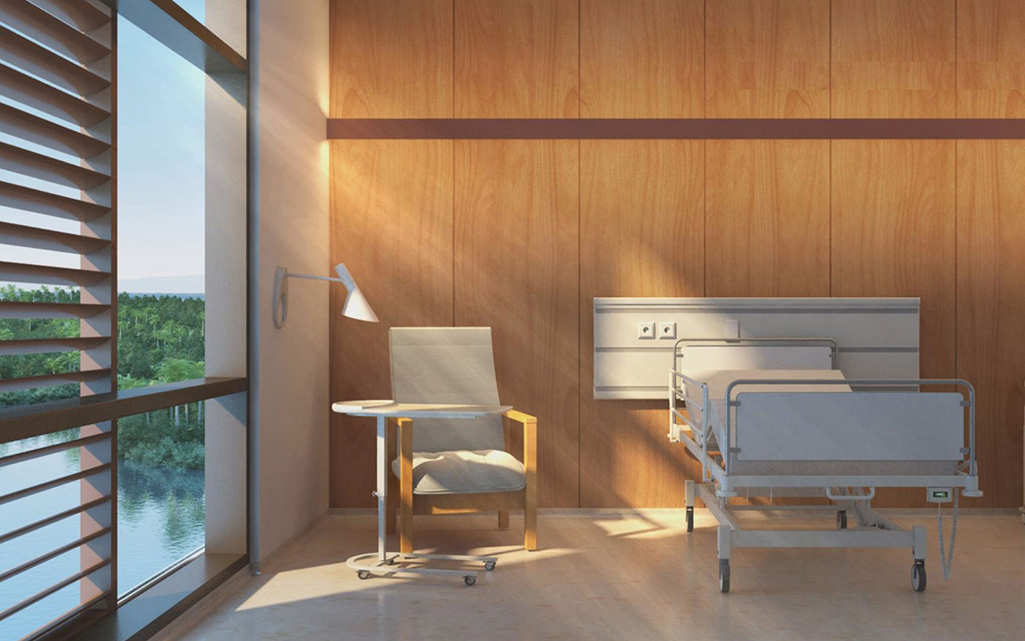 Nature is valued in the project, both inside and out. The hospital has five wings that project towards the lake, with outdoor "healing gardens' in between. Patient rooms and visitor lounges look across these courtyards and broad, landscaped gardens to the lake beyond and surrounding hills.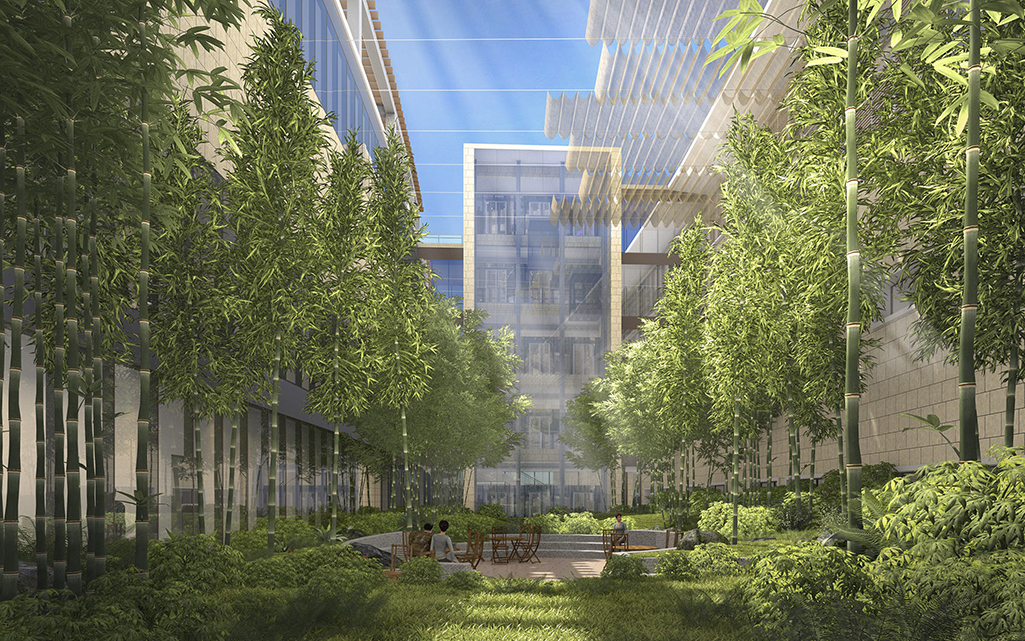 The main lobby of the building is designed with serene palette of local materials evoking a general sense of calm, looking out to a continuous garden of green bamboo.  Acute-care patient rooms have individually-controlled sliding shutters to control sunlight and glare. Intensive care patient rooms include a separate private area for the patient's family.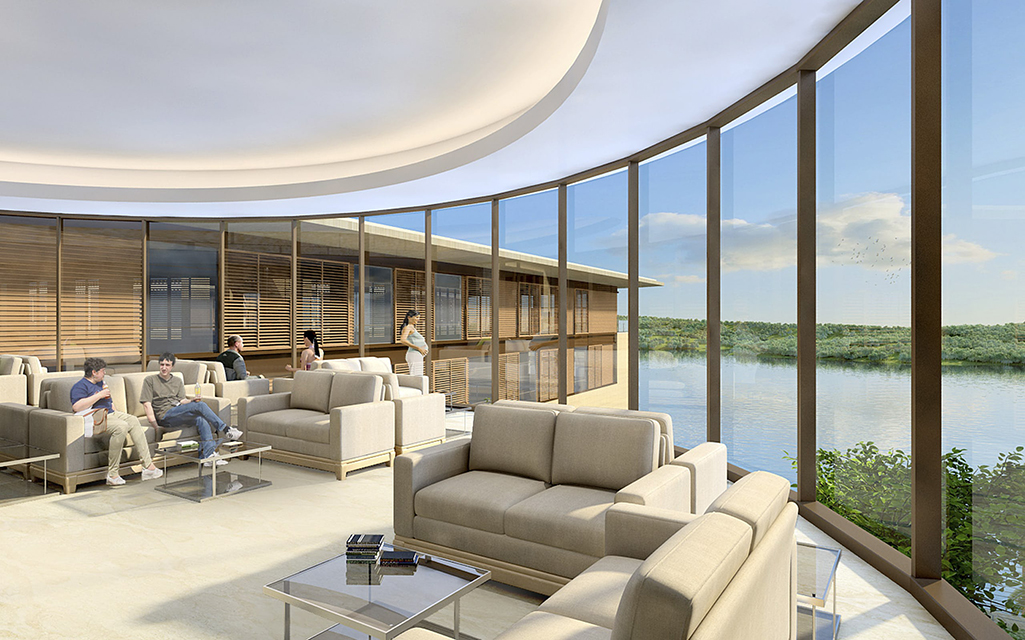 Serena del Mar, means Serenity of the Ocean in Spanish is situated only twelve kilometres from the Old City historic district of Cartagena. The planned community is expected to absorb much of the area's expansion and help the region compete for national and international tourists. In addition to the hospital, the project will include oceanfront residences, a hotel resort village, a business and commercial district, a golf resort, and an "equestrian village."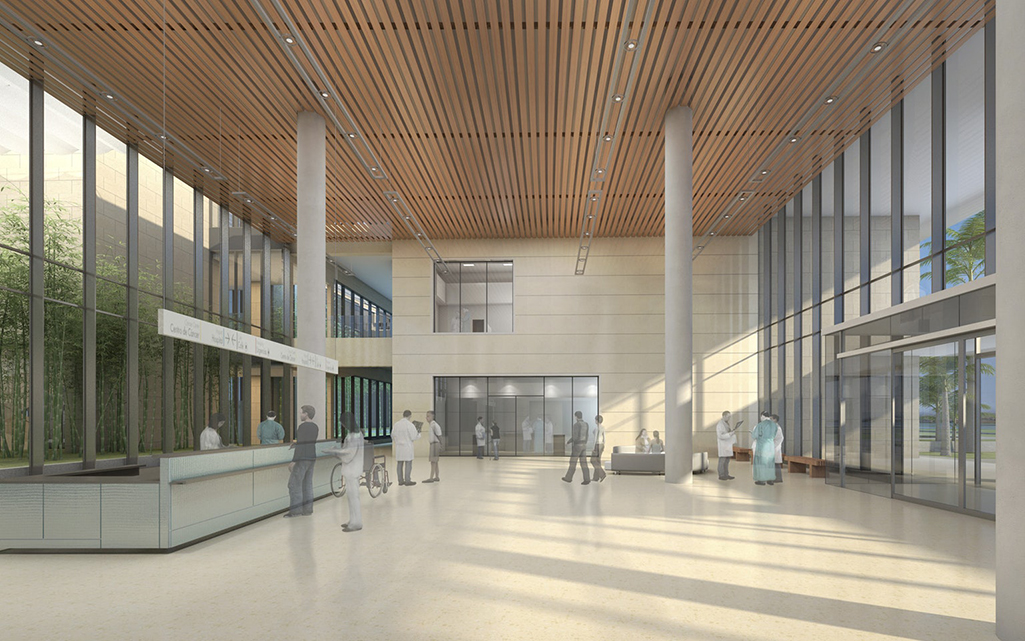 Serena del Mar is organized around a major canal, similar in scale to the Grand Canal in Venice.  Safdie Architects is also master planner for the 'Gran Canal' civic and institutional district within the larger community, with EDSA of Florida master planning the rest of Serena del Mar and landscape architect for the hospital and surrounding area.
Cartagena, the top tourist destination on Colombia's Caribbean coast, is known as a great place for a holiday — unless you happen to fall ill. While the city boasts some of the country's most luxurious hotels, years of corruption and government neglect have left it without a good hospital.
That will soon change. In a promotional video for the community, Safdie indicated that he drew inspiration from the natural setting and the area's rich architectural traditions. He said he tried to "capture the experience of the Old City of Cartagena" in the context of modern development.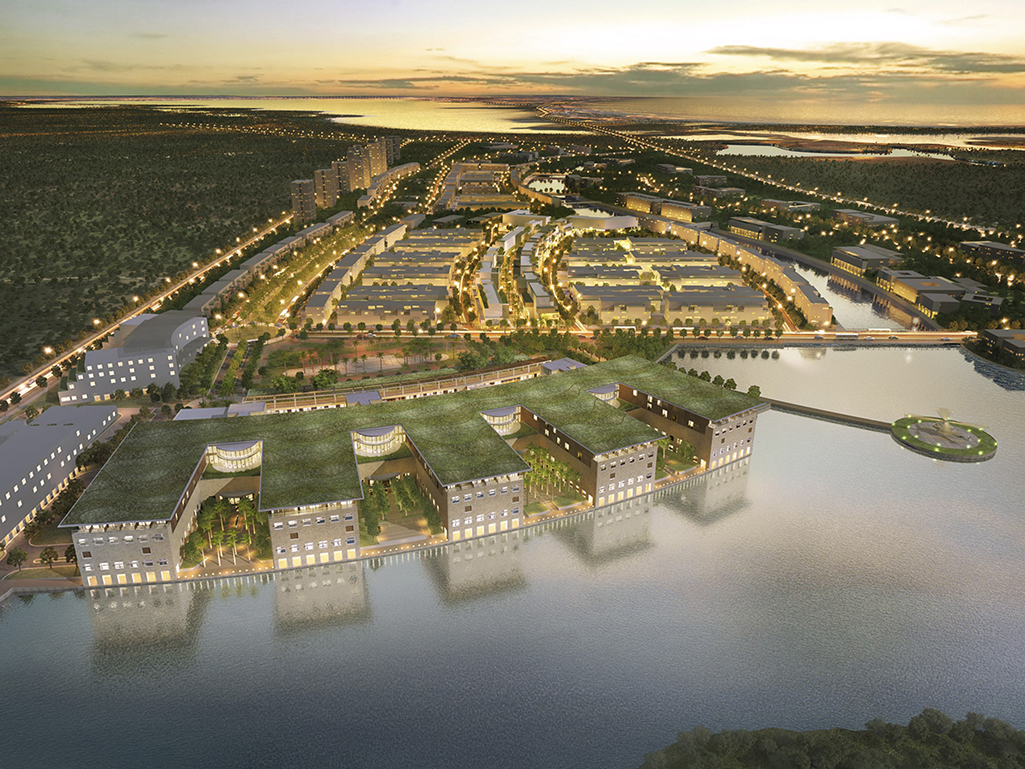 "Somehow I feel that my role is to create an architecture that belongs," he said. "An architecture that belongs is one which makes those who live there, who are part of the place, feel like this is ours."