BiForm Solid Composite Decking is proving its worth as a sustainable solution to rainforest timber decking, covering the Residential, Commercial, Schools and Aged Care sectors in New Zealand.
Utilising recycled materials and environmentally considerate processes, the brand was born out of a hope to make an impact, no matter how small, in saving the planets forests and the homes of the animals that live in them.
Biform decking is made from 60% waste timber fibre and 30% recycled HDPE plastic, with additives of colour, UV protectants and mould inhibiters. Materials are heated, pressurised and extruded into the shape of the decking, with no formaldehyde or harmful timber treatments used in the creation of these durable decking boards.
With only 30% plastic content, BiForm solid composite decking is specifically suited to New Zealand's high UV conditions - less likely to expand and contract compared to those composites with 50% plastic content. They are also a convenient 4850mm long, giving a long run while simultaneously reducing waste and minimising thermal movement. Plus they're available in two useful sizes and five different colours, supported by well-designed accessories.
BiForm has been seeing particular success in the Education sector. What makes BiForm ideal for school projects (apart from being compliant) is that it is safe for children - there are no splinters or nails to pop up (a hidden fixing system is used), slip resistance has been tested to a high (and compliant) level and no harsh chemicals are used. The low maintenance factor means there is no need to oil or stain the product, so it doesn't add to an already lengthy, costly school maintenance list.
St Cuthberts School (Epsom, Auckland) recently used 120m2 of FORM 130 Camo Grey on their junior school deck. They were so pleased with the result that FORM 130 has been specified for the other decks in the intermediate and senior school currently in planning.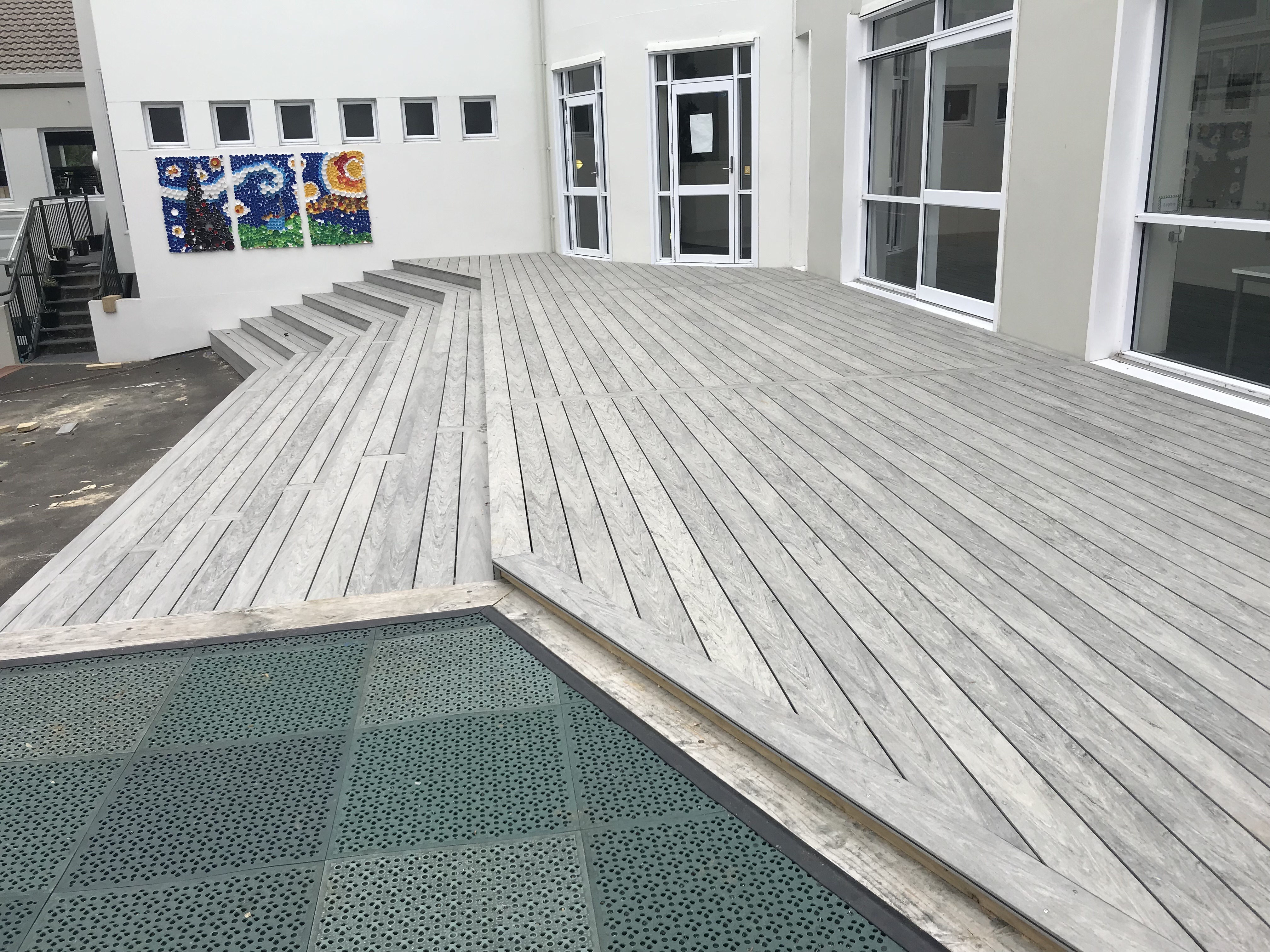 Another success story is Hikurangi School (Hikurangi, Northland). They also used 235m2 of FORM 130 for their school decks, this time in Camo Brown. The finished deck has been winning admirers and has been visited by architects currently working on specifying on decking for other school projects.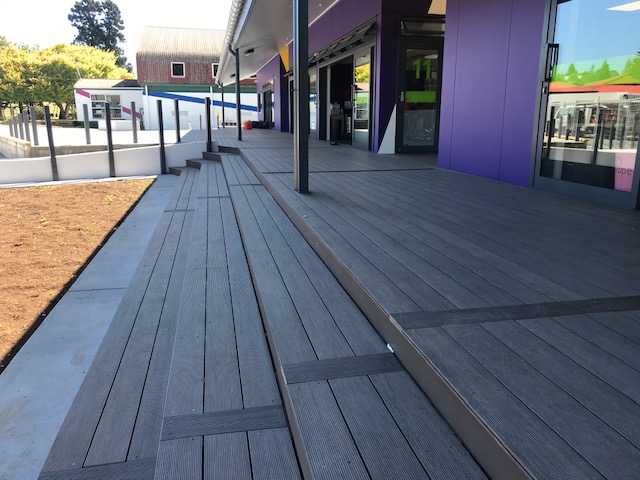 Check out the full range of profiles and colours at: www.biform.co.nz