Suspended just above the crystal-clear waters of Holandsfjord, at the foot of a mighty glacier and providing 360-degree views of surrounding mountains, a project in northern Norway aims to launch the first energy-positive hotel above the Arctic Circle.
The hotel will reach from the shoreline out over a fjord near the base of one of the largest glaciers on Norway's mainland. Adjoining the Saltfjellet-Svartisen National Park, the location is a long way north and nearly 1,300 kilometres from the capital, Oslo. The hotel's name is drawn from the Old Norse word, 'svart', which means both 'black' and 'blue'. This is a reference to the colour of the dark expanse of glacier ice rising just across the water and extending across 220 square kilometres of mountainside.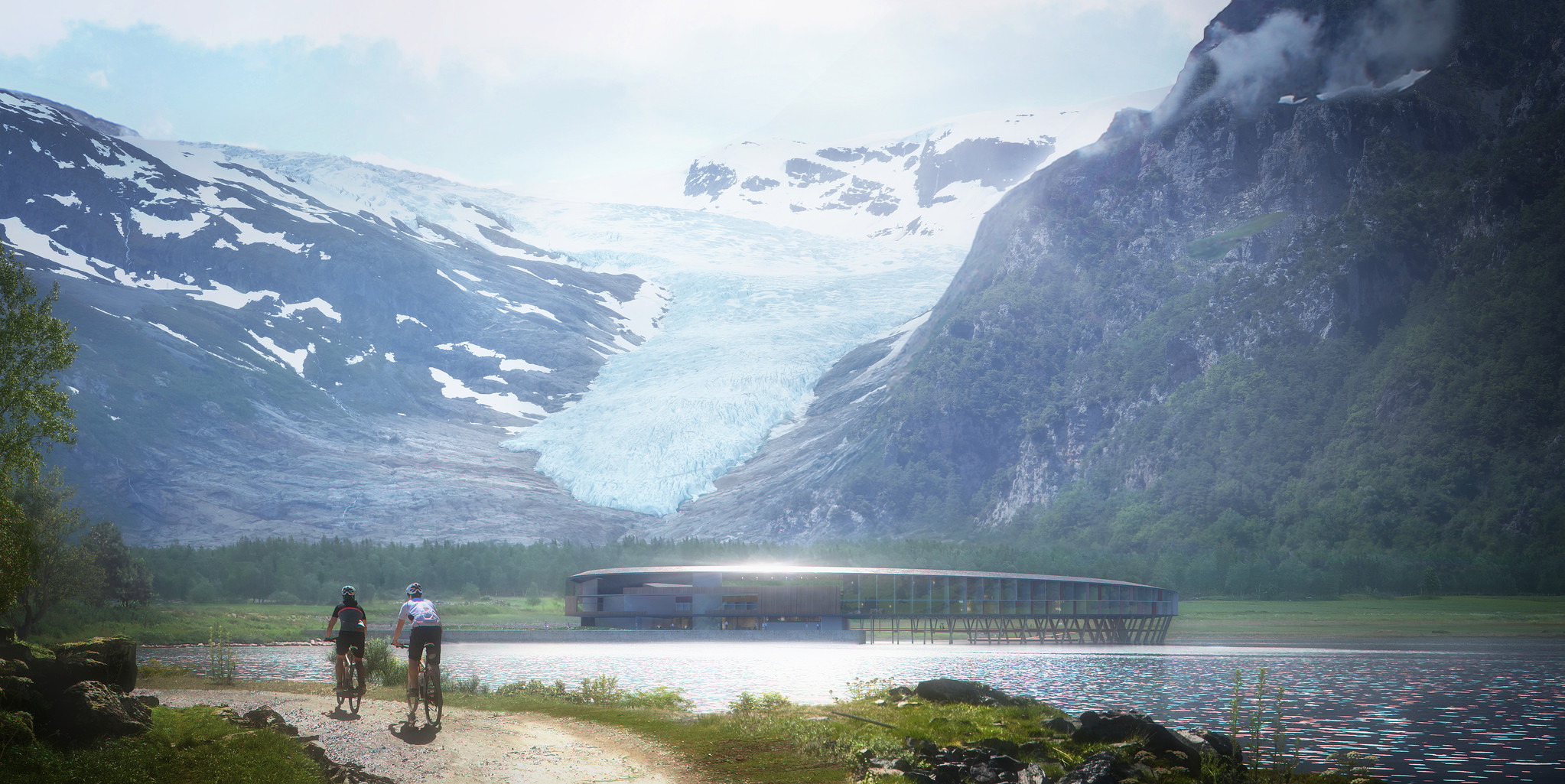 Building in such a pristine environment brought the need for a rigourous approach to sustainability. Being constructed by Arctic Adventure Norway and designed by an Oslo architectural practice called Snøhetta, it's one of the first buildings to meet exacting standards set by the 'Powerhouse' coalition, which is devoted to ensuring buildings will produce more power over the course of 60 years than they require to build, run, and eventually demolish.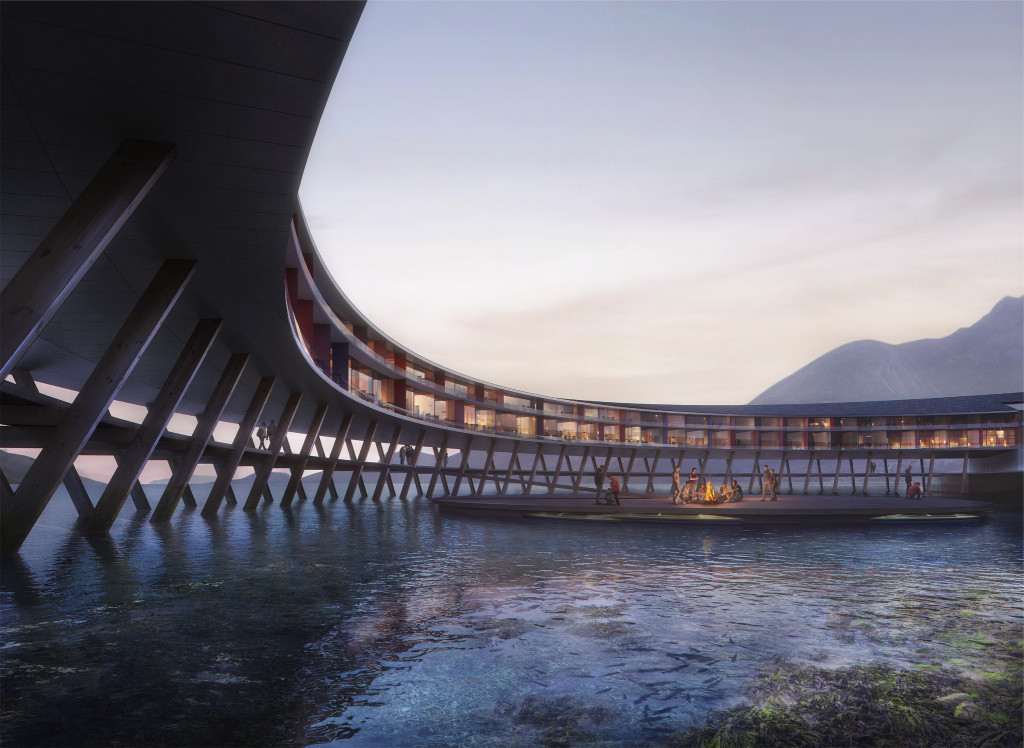 When completed in 2021, Svart's roof will be clad with solar panels, and the building's circular shape will maximise their effectiveness through each day and over the course of the year. Terraces will shade the hotel's façade, eliminating the need for artificial cooling in summer, and thick windows glass will provide effective insulation during the long winter months. Materials with low embodied energy are being used to achieve 'Powerhouse' standards.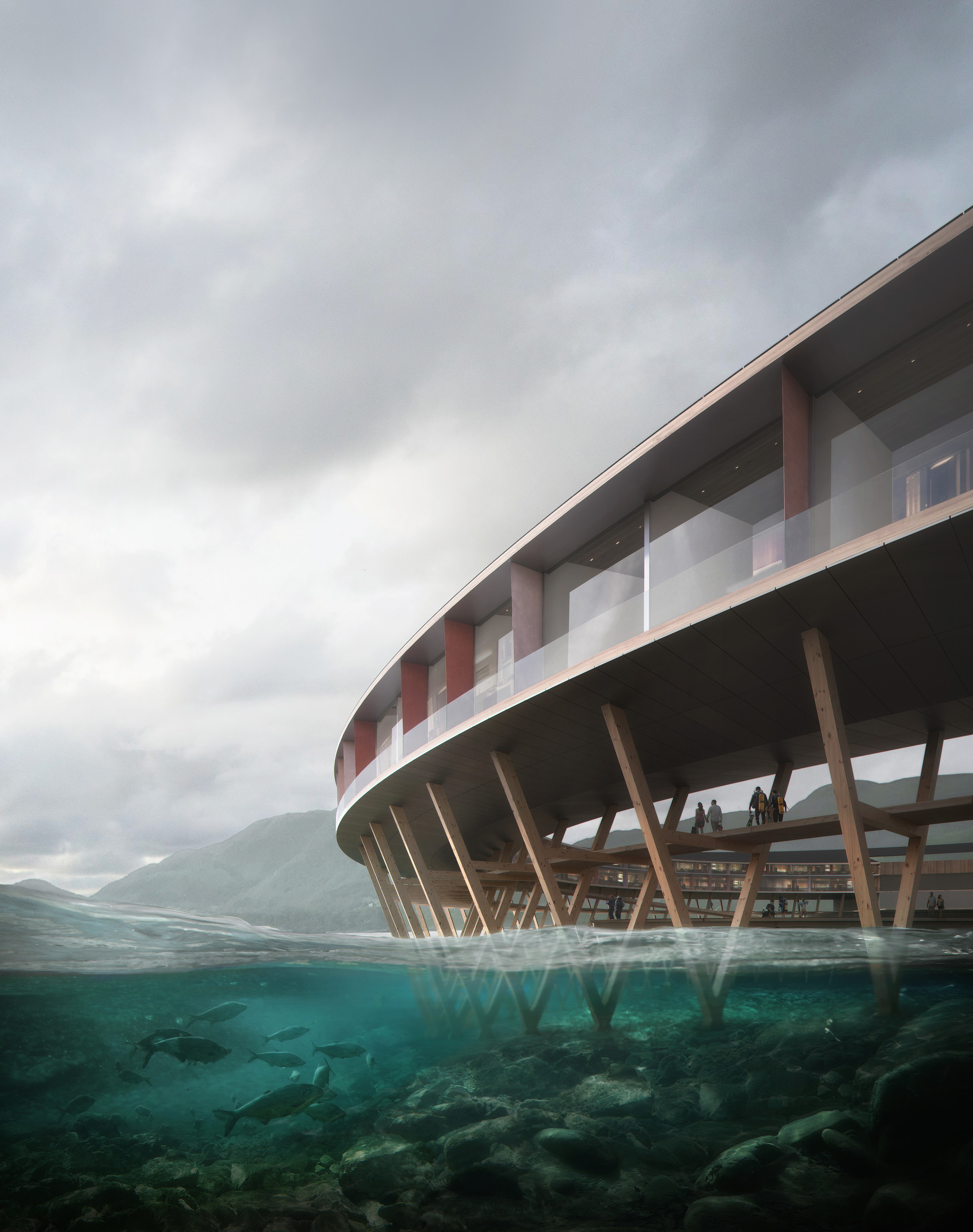 The structure of the hotel contains references to traditional Norwegian fishing culture. "Fiskehjell" are 'A'-shaped wooden structures for drying fish and the "rorbue" is a seasonal house used by fishermen. The robue has influenced the hotel's supporting structure, which is built from weather and water resistant wooden poles reaching down deep below the surface of the fjord. The poles minimise the hotel's footprint in its beautiful setting, contributing to the impression that the building is transparent and floating on the water. They form a boardwalk for visitors in the summer and provide a storage unit for kayaks and other small boats in the winter.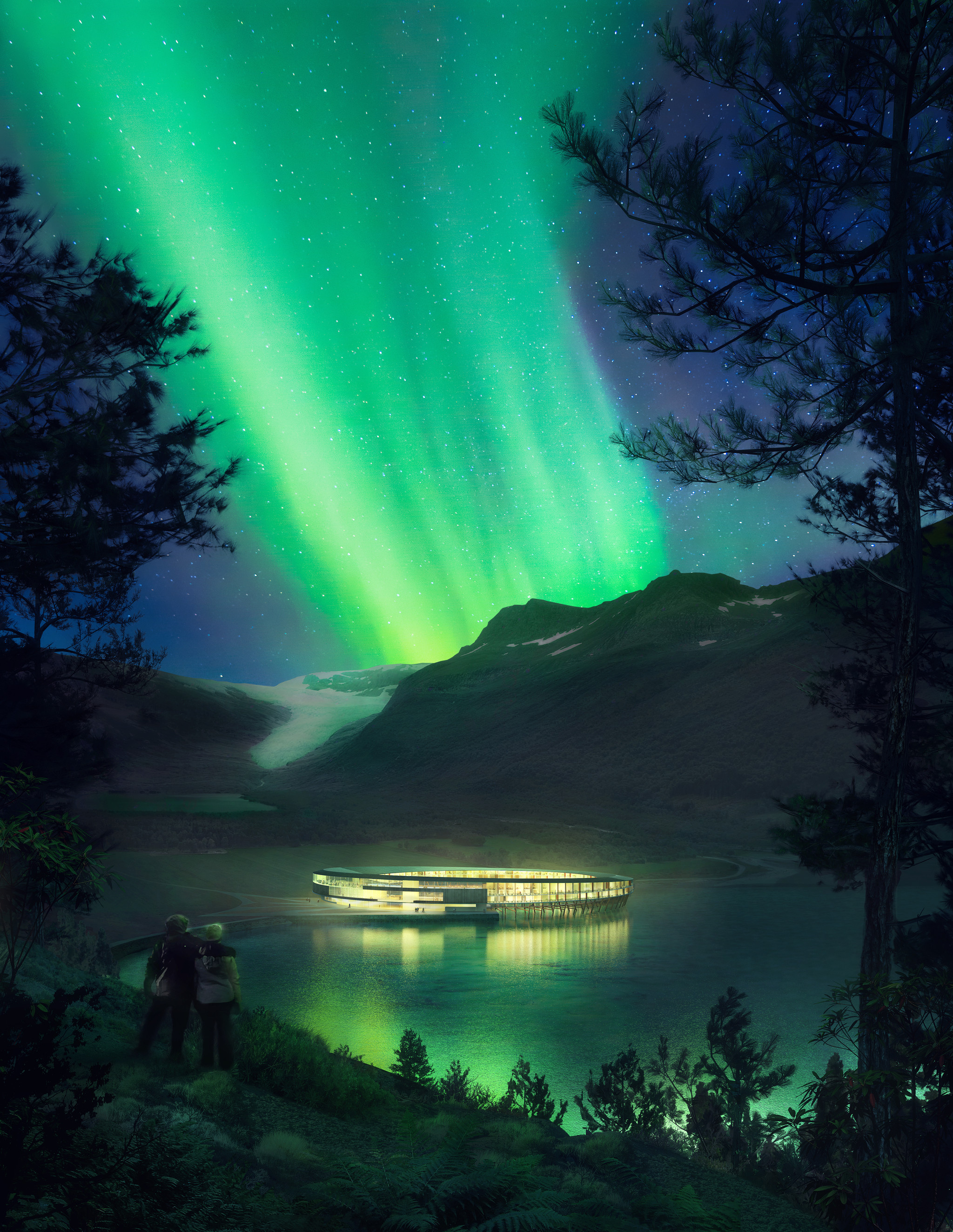 Guests will enjoy endless summer days when the sun never sets and winter visitors may be lucky enough to see displays of the magical Northern Lights. Guided ice climbing and trekking around the Svartisen glacier will be some of the adventure activities available and kayaks can be launched straight into the fjord from a deck under the hotel's guest rooms.