David Chipperfield Architects Berlin, in collaboration with the landscape architects Atelier Loidl, has won the competition to design a new headquarters for the Bayerische Versorgungskammer in Munich's Bogenhausen district.
The building is to be erected on the former Siemens site on Richard-Strauss-Straße. The proposal prevailed against eleven other submissions, with the jury impressed by the clear formal language and the highly flexible floor plans. The urban planning and use of landscape to integrate the building into its surroundings were also crucial factors in the decision.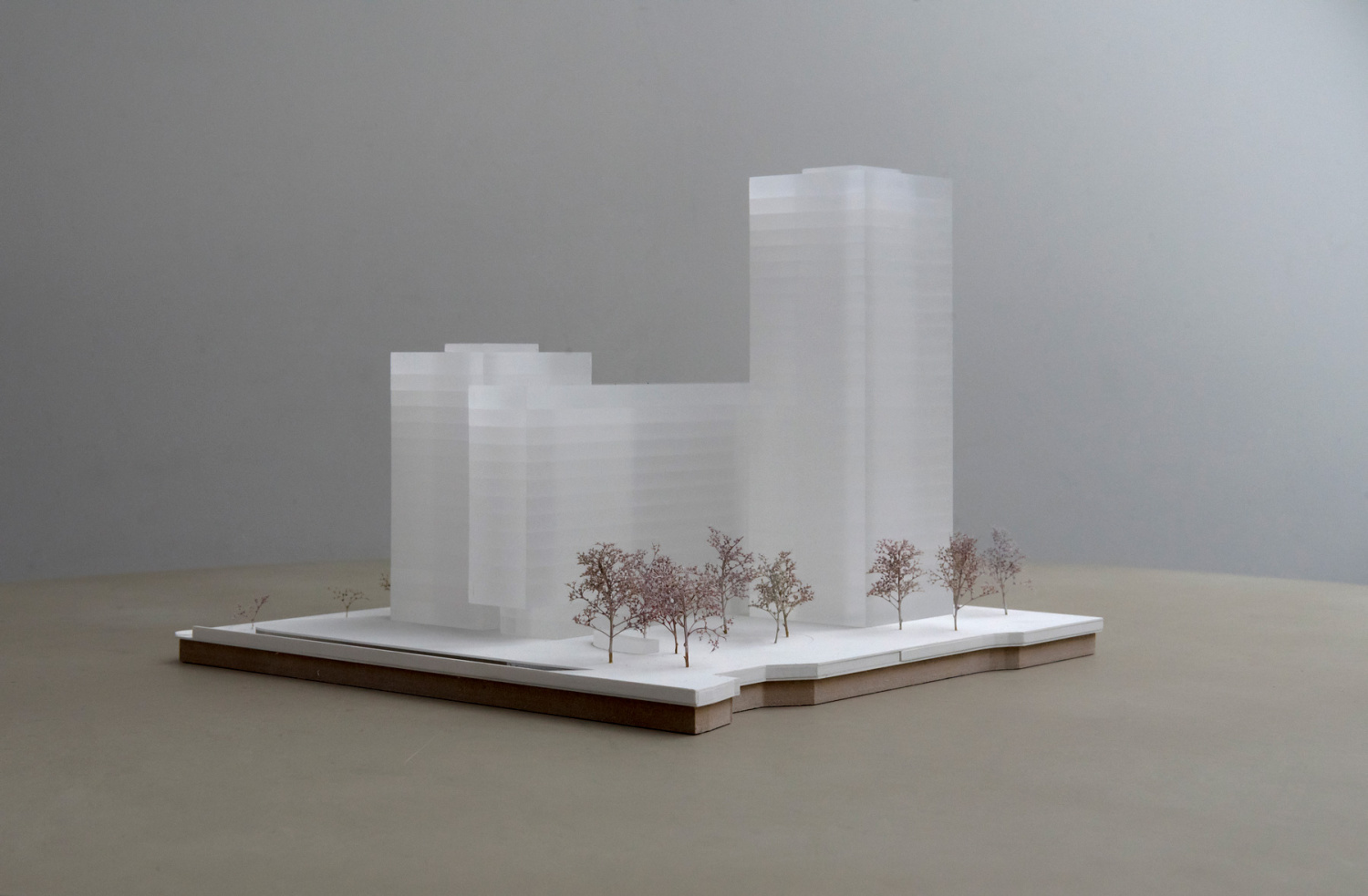 The winning design features a sculptural ensemble made up of three large volumes. A tall tower is complemented by a connecting building wing and a lower tower.
While the taller tower complements the existing high-rise buildings along the street, the open design of the ground floor creates a fluent transition to the Denninger Anger, a park to the east of the property. The building uses a slender construction, which rises above a concrete base. The structure remains visible through the building's fully glazed façade creating an intriguing sense of depth.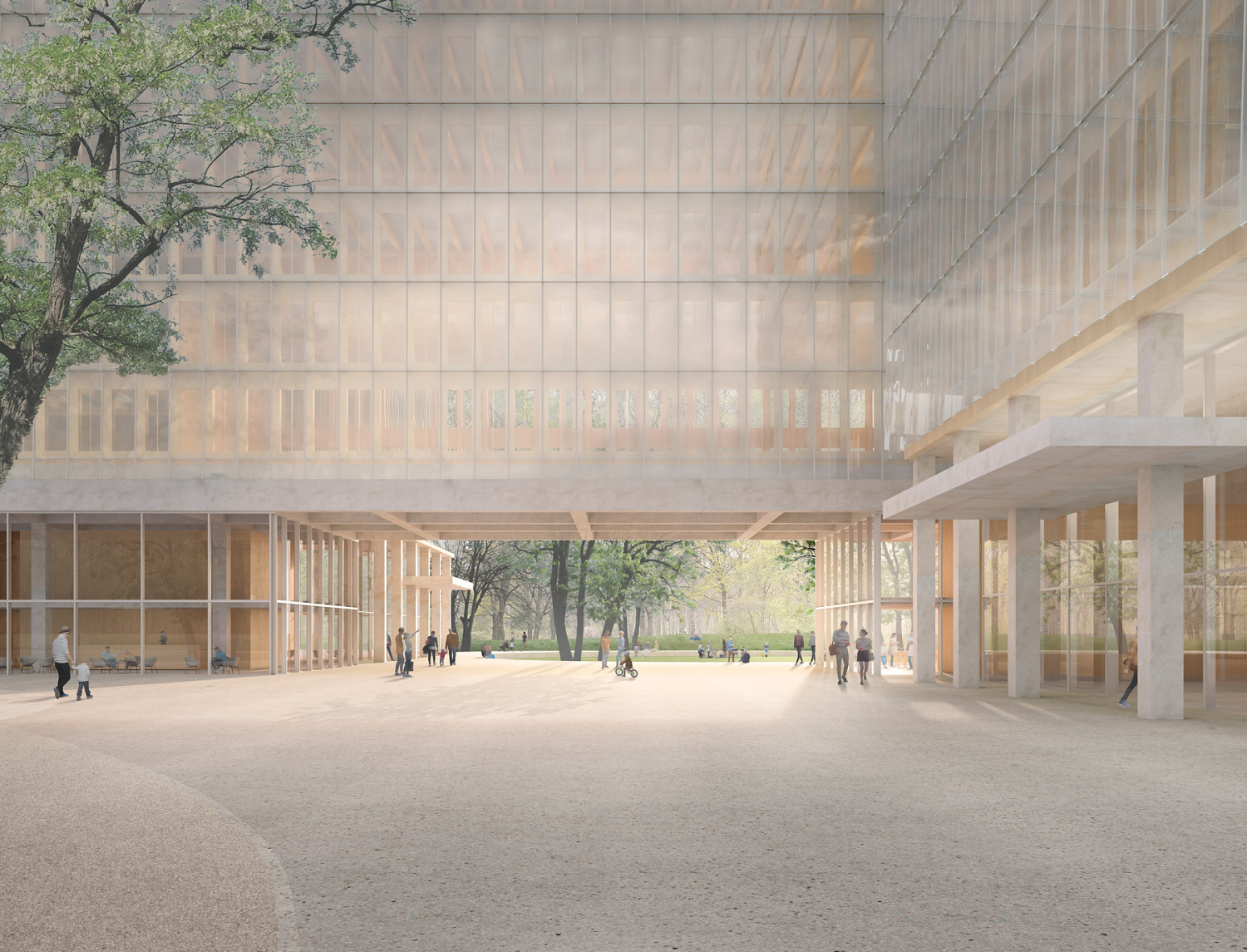 Two public squares give structure to the extensive site, designed to resemble the clearings in the adjacent park. The urban, street-side square acts as a representative entrance area, while the planted square adjacent to the park features circumferential seating and can be used for various activities and events. A covered outdoor space under the elongated building, links the squares and allows a flowing transition through the property.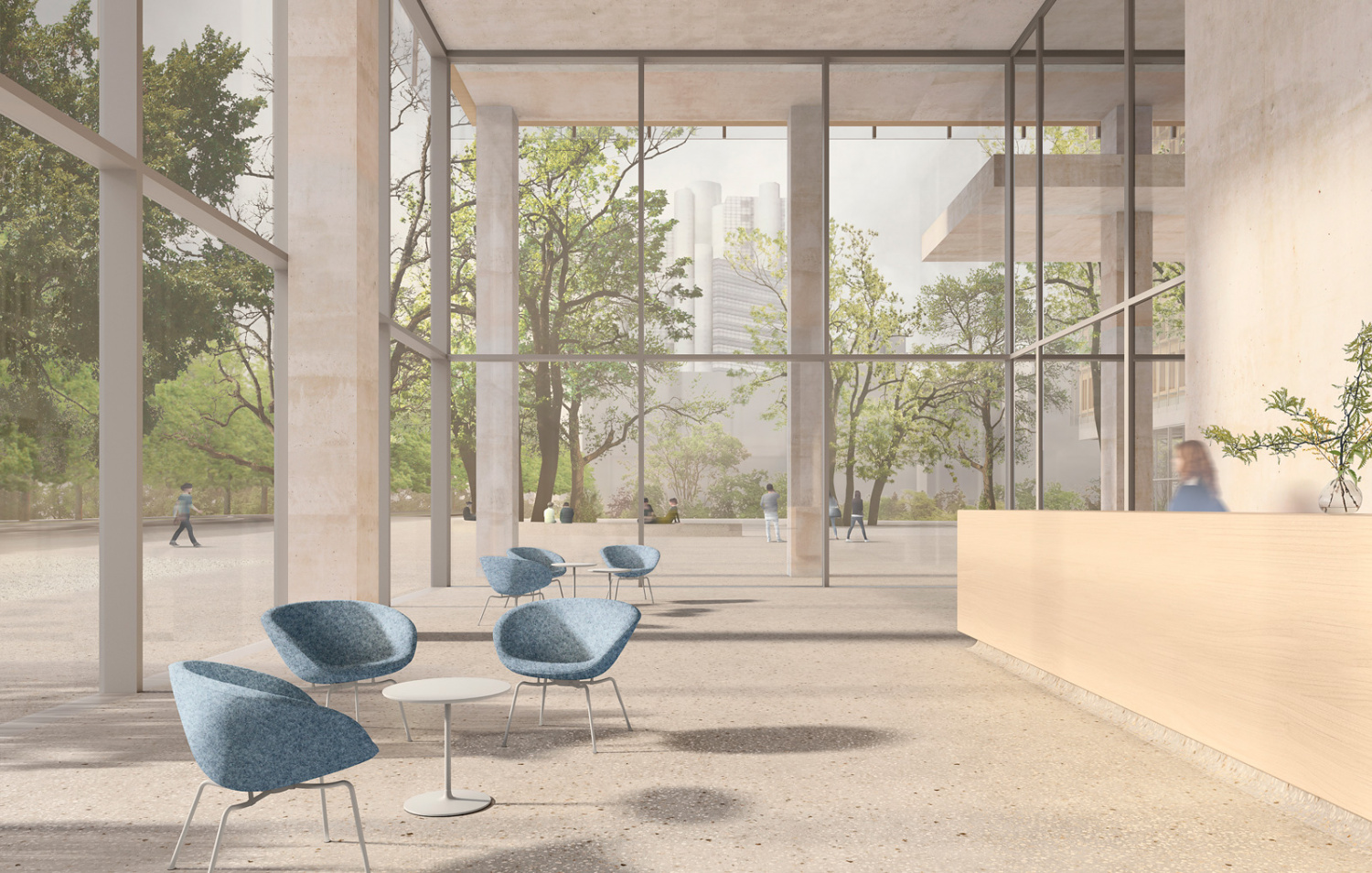 The win comes six months after German developer Euroboden released images of a proposed David Chipperfield residential scheme in Munich.
The firm is collaborating with landscape architects Atelier Loidl on the latest headquarters scheme. The other finalists included German-Iranian architect Hadi Teherani, who was placed second, and Munich's Otto Steidle in third place.
David Chipperfield Architects was founded in London by David Chipperfield in 1985. The practice has since won numerous international competitions and built over 100 projects. Its diverse international body of work includes cultural, residential, commercial and educational buildings and spaces for both the private and public sectors, as well as civic projects and urban masterplans.
Offices in London, Berlin, Milan and Shanghai, contribute to the wide range of projects and typologies. Together, the four offices drive common architectural ambitions and share a commitment to the collaborative aspect of creating architecture.
The practice's work is characterised by meticulous attention to the concept and details of every project, and a relentless focus on refining design ideas to arrive at a solution which is architecturally, socially, and intellectually coherent.
David Chipperfield Architects has won more than 100 international awards and citations for design excellence, including the RIBA Stirling Prize in 2007 for The Museum of Modern Literature in Marbach, Germany, and both the Mies van der Rohe Award (European Union Prize for Contemporary Architecture) and the Deutscher Architekturpreis in 2011 for the Neues Museum, Berlin.