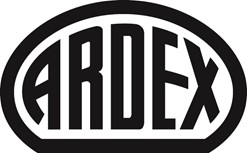 ARDEX X 68 is a superior white polymer-fortified cement-based wall and floor tile adhesive, specially formulated to offer extended coverage and with low weight for ease of transportation, mixing and spreading.
ARDEX X68 has an extended open time, is non slump and flexible. Mix with water to achieve a mortar suitable for internal and external use in residential and commercial applications, including swimming pools.
Tile adhesives are commonly supplied in 20kg bags with a sand-based formula. ARDEX X 68 has an environmentally sustainable sand-free formula, reducing risk of silicosis.
The formula is lightweight and the product is in a 11kg bag - making it easier to use and transport.
The product is suitable for all tile types, internal and external use, including swimming pools.
"It's lightweight but packs a punch"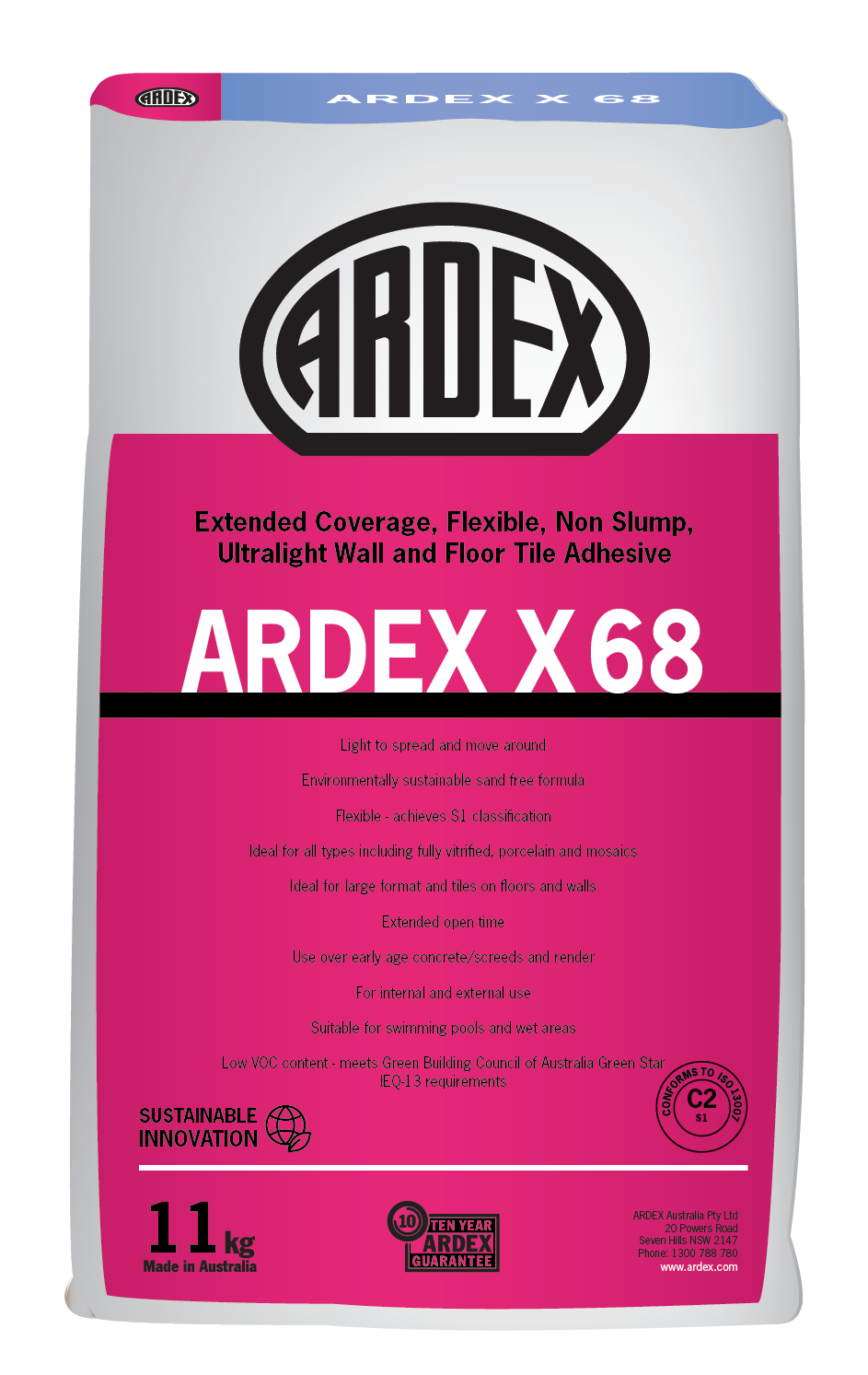 Suitable for Tile Types:
- Fully vitrified and ceramic tiles
- Porcelain
- Natural stones (excluding moisture sensitive)
- Mosaics
Substrates:
- Concrete, renders, screeds
- Fibre-cement sheet, plasterboard on walls
- Compressed fibre-cement sheet on floors
- ARDEX liquid applied undertile waterproofing membranes
- Existing ceramic tiles (internal dry areas)
- CTU (Ceramic Tile Underlay)
See the website for more information: https://www.ardex.co.nz/product/ardex-x-68/
See the Datasheet here: http://ardexaustralia.com/nzpdf/products/Tiling/X%2068/ARDEX_X68_Datasheet.pdf