The Lacuna pole prop is constructed from tough, injection-moulded polycarbonate plastic, providing support for large poles that must be completely enclosed in plastic. Ideal for builders and retaining wall contractors, applications include poles for retaining walls, foundation poles and fence posts.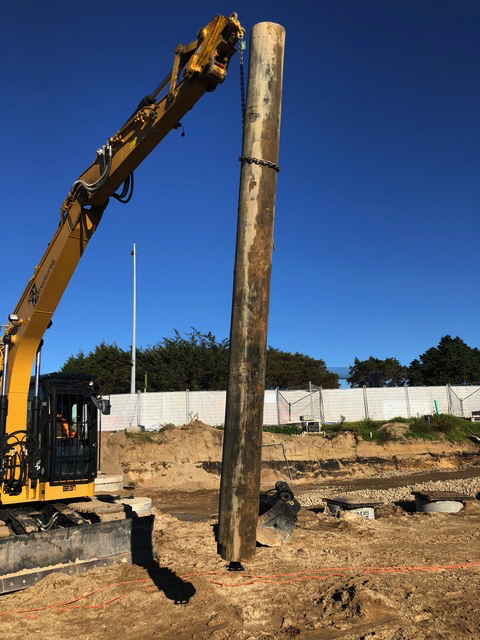 A Lacuna pole prop allows the contractor to attach the prop and install the pole immediately, rather than having to first pour a punch pad and wait for it to cure. The pole prop holds the pole off the ground, allowing concrete to flow under the pole and secure it in one pour, saving time and money.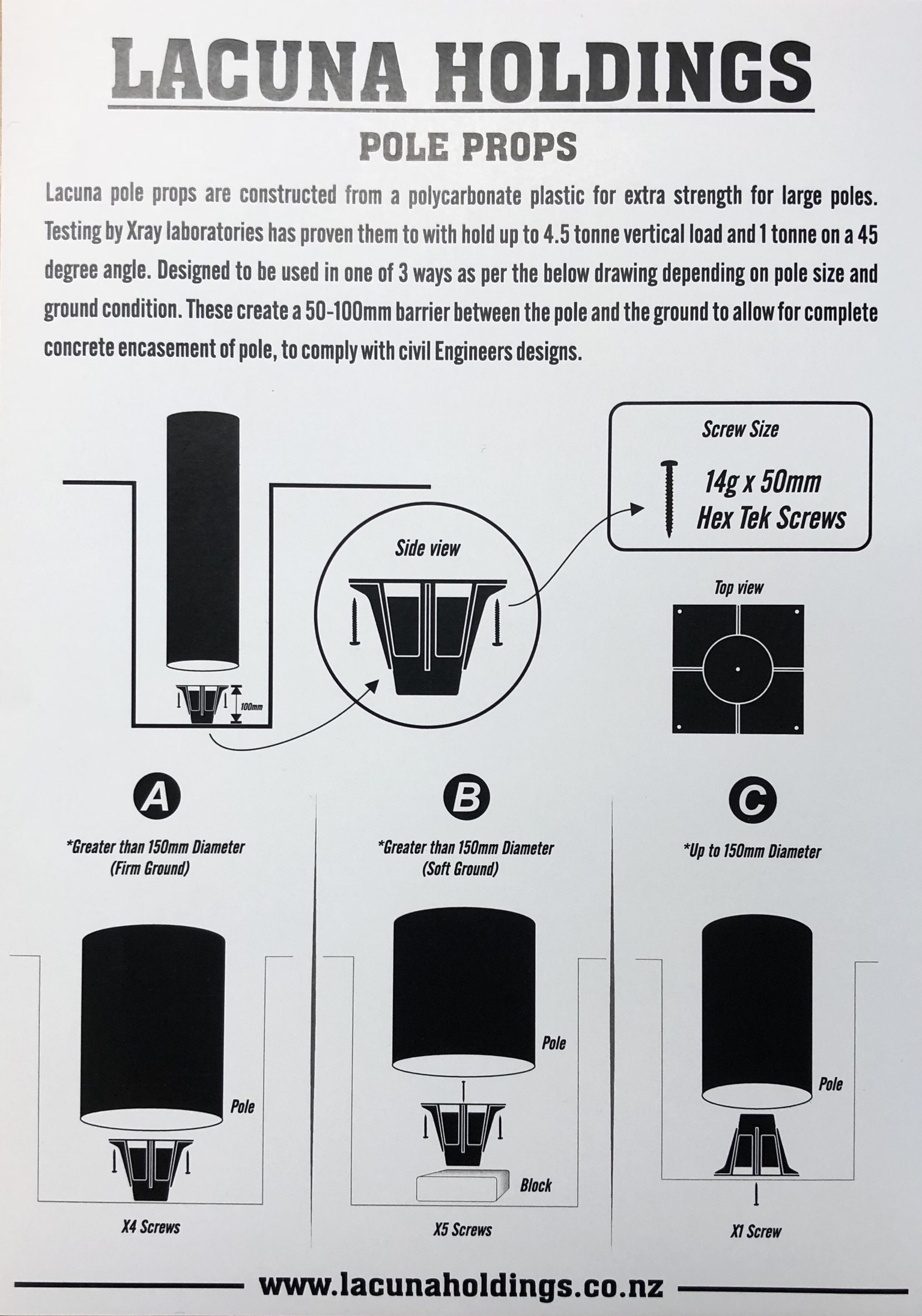 Using a Lacuna pole prop ensures construction is regulation-compliant and corners aren't cut to save time. Now you don't need to suffer any expensive delays waiting for an engineering inspection of your punch pads before construction can begin.
Products are available from Carters and some ITM stores and can also be purchased direct from Lacuna Holdings.
For more information see:
www.lacunaholdings.co.nz or call Jeremy (021) 322 337