Dutch design company UN Studio has a cunning plan for Karle Town Centre, a smart precinct within the Bangalore megacity. The distinctive round-edged buildings it has planned are to be decorated in ultra-durable white paint.
Dubbed 'the coolest white', the special paint is one element of a complete strategy designed to ensure buildings are more sustainable, reflecting heat and reducing the need for air conditioning.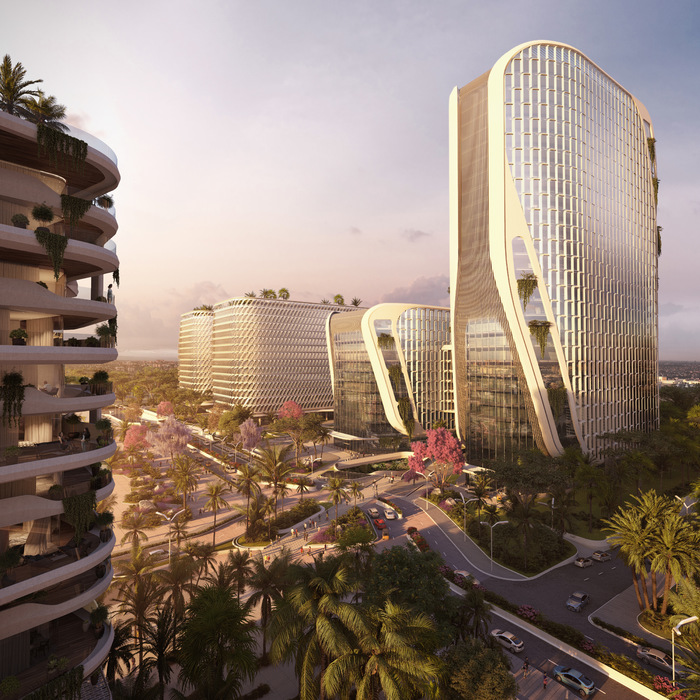 Karle Town Centre (KTC) is a 1.2 million square metre locality situated next to a technology park in the heart of India's fast growing 'Silicon Valley'. It aims to be a magnet that will attract tech employees and their families, and lead the rest of India by example.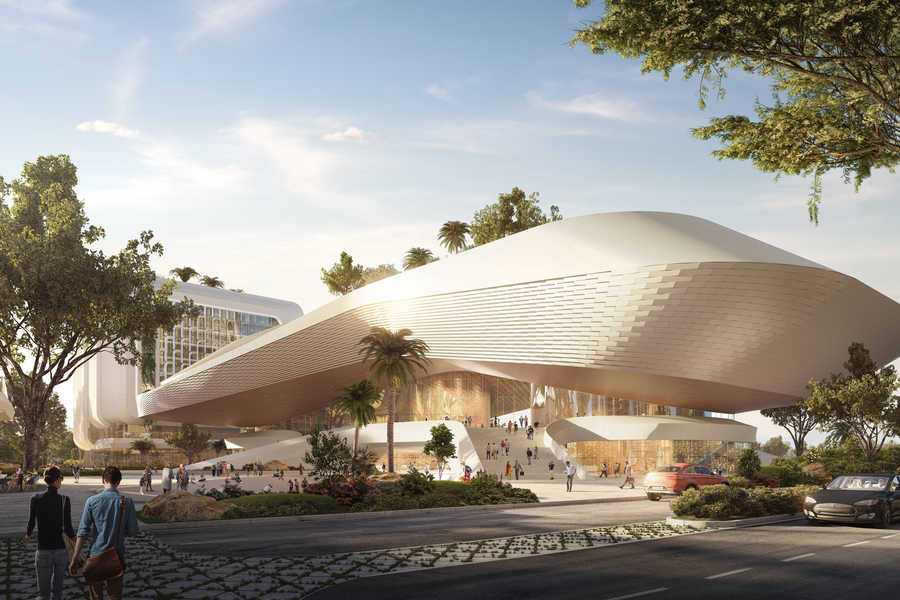 The town centre is currently under construction, but when complete, will enjoy a direct connection to the city's ring road arterial and expanding metro line. Traffic will be limited to certain areas of the city, with roads planned to lead to strategic drop-off points. The rest of the city will have large car-free parks and gardens designed by Amsterdam studio Baljon Landscape, providing respite from the hustle and bustle and support for pedestrian activity.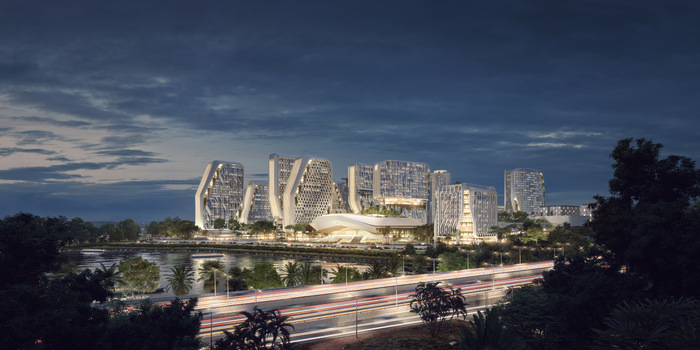 KTC's centre will include a theatre, plazas, elevated retail areas and amphitheatre-style staircases. These are designed to provide both small and large scale public meeting places. A lake front promenade is also planned to run along the shore of Nagavara Lake. Many of the buildings will be mixed-use residential and retail developments.
With cities stagnating across the world UNStudio aims for an integrated solution. An urban branding manual has been developed in an effort to integrate design thinking by better articulating user experience and desired outcomes. As principal Ben van Berkel explains,
"Traditional masterplans focus on general layout and urban planning. Our [manual] … concentrates on experience and how to translate this experience into reality. With a network of specialists - sometimes more than a few hundred people - you need a clear vision and strategy to stay on course over the long duration of the project."
The manual defines three central pillars. The first of these is that of a "Garden" and was suggested by Bangalore's lush natural environment, which has won it the title of "The Garden City.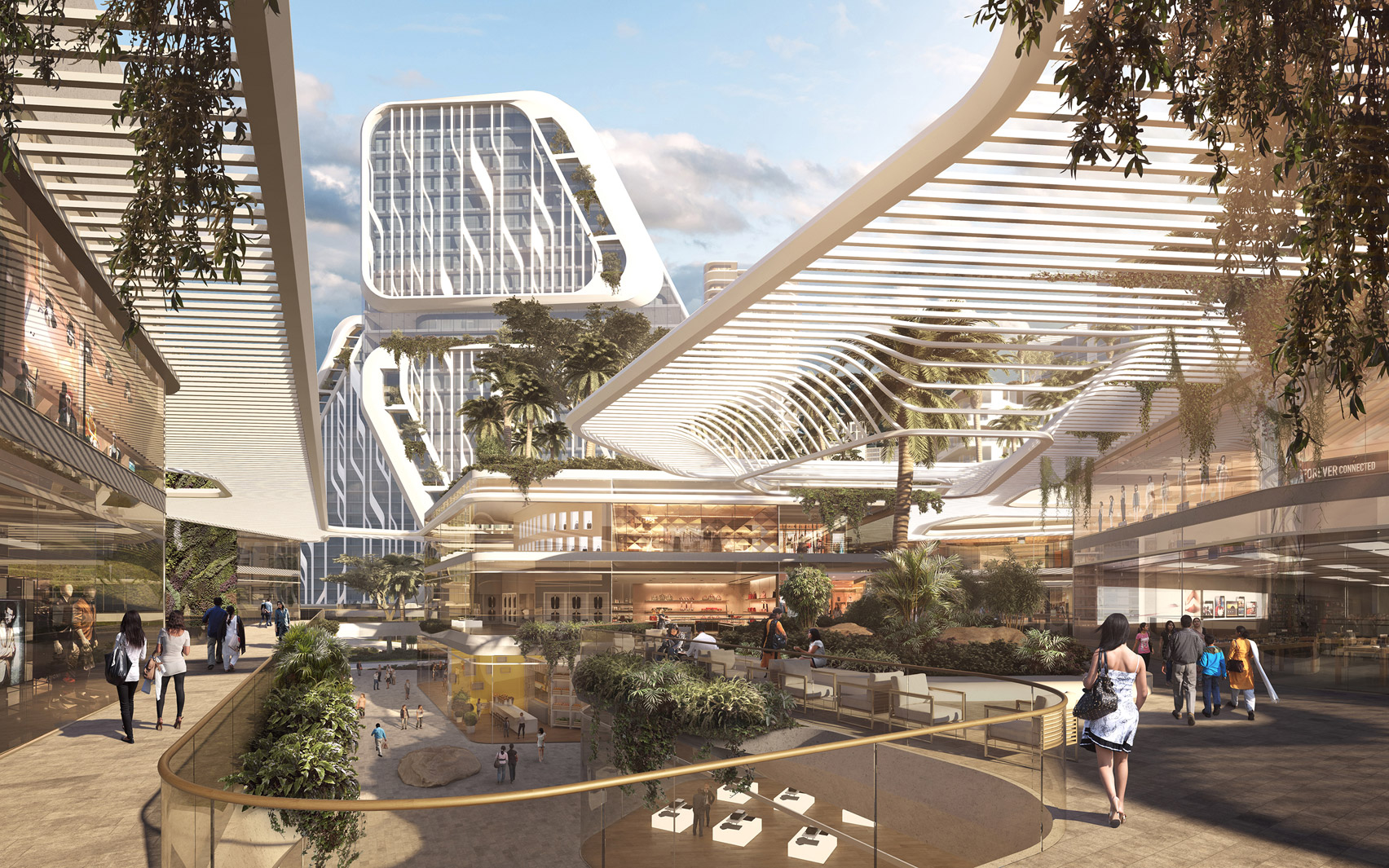 Special attention has been given to the lake front promenade and to providing cooling shade, with plentiful vegetation on KTC's streetscapes and suspended sky gardens.
UNStudio is employing passive design techniques, using daylight and prevailing wind direction. The gardens will help control build-up of heat, manage wind and filter soil particules from the air. Large underground water retention zones will be used for the irrigation of onsite vegetation and the storage and treatment of grey water.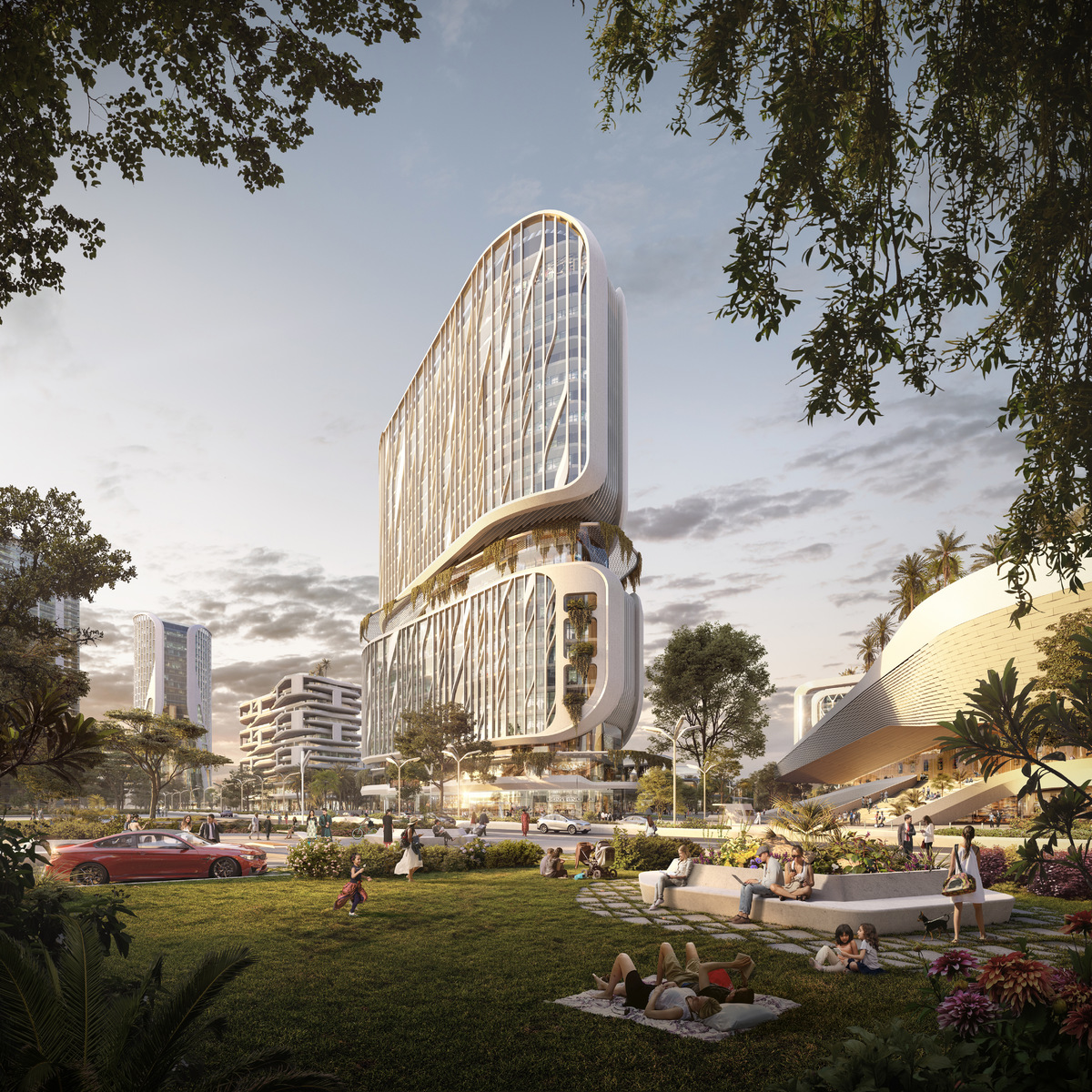 Creating a place of leisure and relaxation links well with the second of the manual's pillars, which is to promote "Health" within the urban landscape. A sensing city is being integrated within the physical environment and the sensors will provide large amounts of data to better understand people's wellbeing and refine their experience of Karle.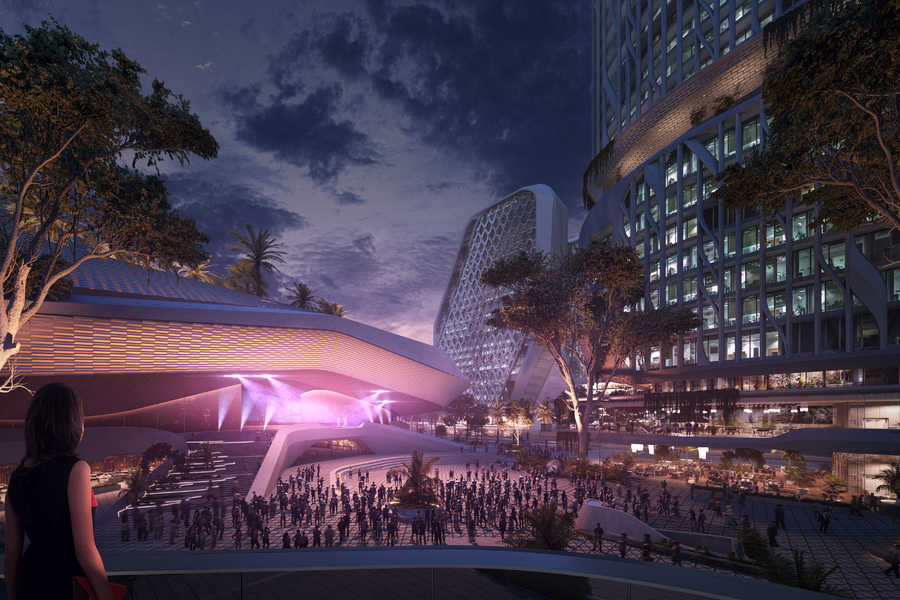 The final pillar focuses on the benefits that "Culture" offers the region. The inclusion of a range of meeting points provide opportunities for people to congregate. While security is a priority, the design of the urban plan reflects an open and inviting campus; a place where its inhabitants will thrive and where visitors can gain a new impression of India's vitality.