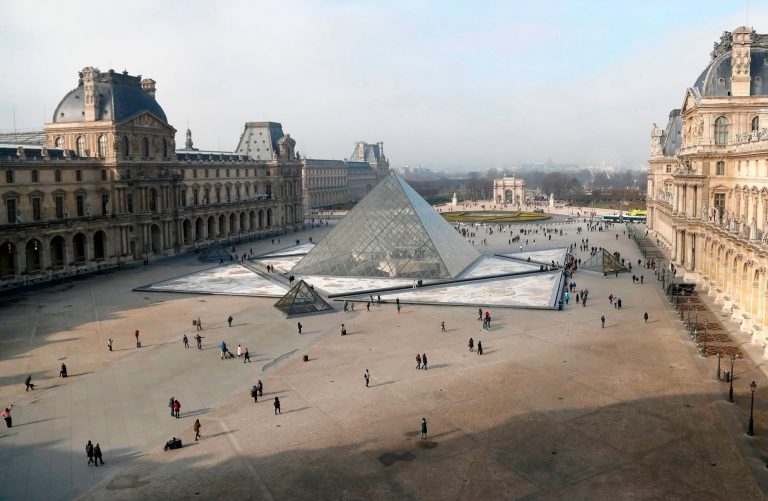 When Chinese-American architect I.M. Pei accepted a commission from French President Francois Mitterand in 1985, he generated a fire-storm. His crime? Having the temerity to install a glass pyramid as the entrance to the Musée du Louvre in the centre of Paris.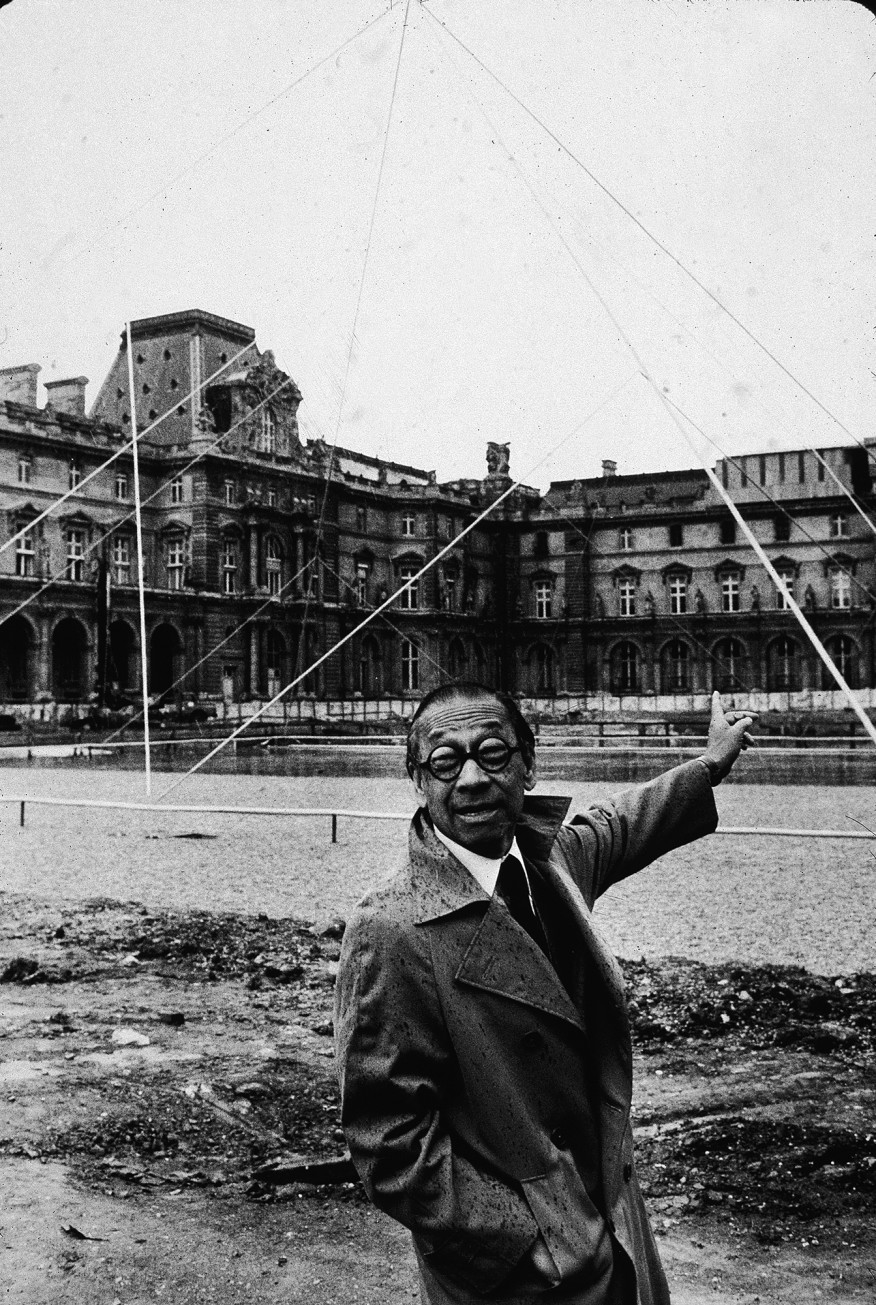 By the early 1980s the Louvre had become a collection of ramshackle and disconnected buildings. Curatorial facilities were poor and the vast art collections were cramped. The French Ministry of Finance had claimed the Richelieu Wing for its offices and refused to leave. Mitterand, however, was committed to the arts and determined to make changes.
People on the street were appalled by the new design when it was unveiled and the press excoriated both Pei and the French President. In 1985 the New York Times described the structure as:
"an architectural joke, an eyesore, an anachronistic intrusion of Egyptian death symbolism in the middle of Paris, and a megalomaniacal folly imposed by Mr. Mitterrand."
So much for florid accolades. Ian Bader, then a young architect working with Pei, had an insider perspective. Talking to Architect Magazine in 2017, he recalled:
 "working with I.M. was …a wonderful adventure for me. He had a magnetic personality. He had this ability to talk about architectural space with you without drawings. I.M. made space and form feel animated. Conversations with him were pointed and focused…there was a sense of pace". 
The project and the tremendous controversy it generated did give Bader pause. Pei's reputation was well established; why did any of the design team need the tension and trouble resulting from the Louvre commission?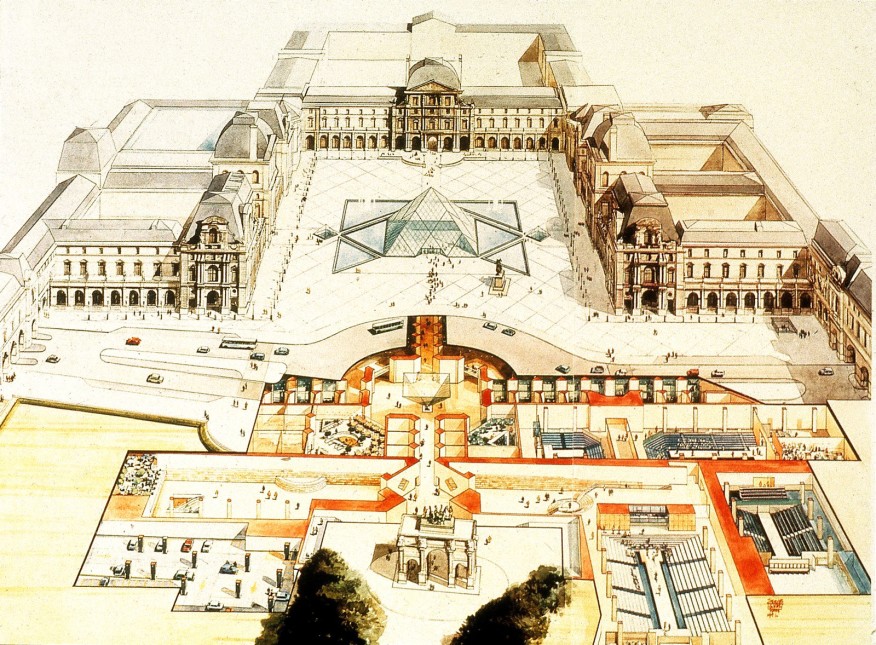 The fuss is ironic in some respects because the Louvre has been a work in progress for much of its history. Initially built as a military fortress to keep marauding Vikings at bay, a succession of French kings and emperors extended and improved it over four centuries. It now holds some of the greatest examples of western painting and sculpture, with significant collections of Oriental, Egyptian, Greek, Etruscan and Roman antiquities as well.
Given the sensitivities, a great deal of effort went into making the Pei pyramid as transparent as possible. Clear glass and a light steel frame were all designed to ensure that it would not detract from the historic buildings surrounding it.
Pei's Louvre commission was just part of an impressive career spanning seven decades. Beginning work in the late 1940s, his first notable achievement was being chosen ahead of some of the century's greatest architectural names when awarded the right to design the John F Kennedy Memorial Library in Boston in 1964.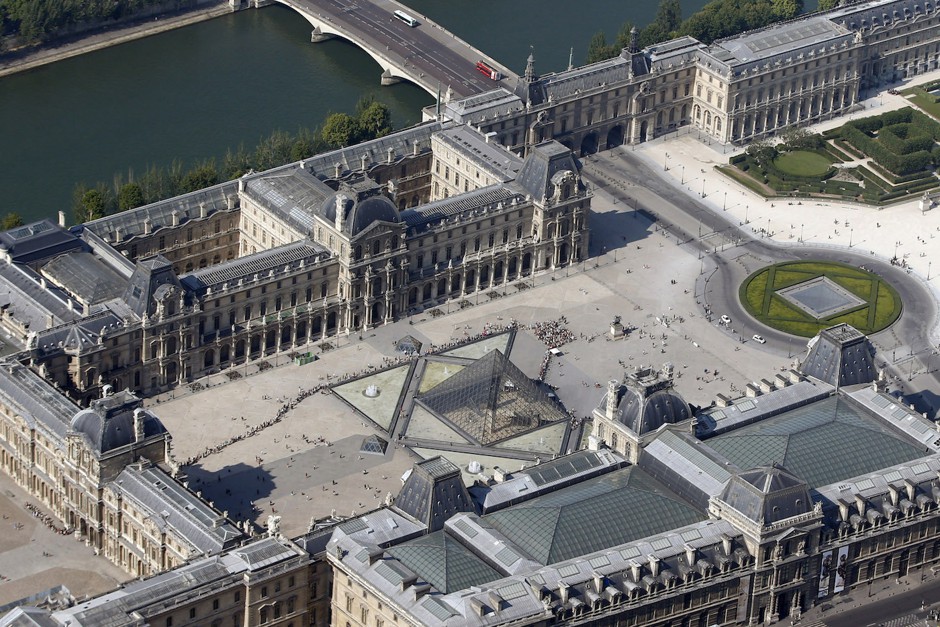 Later landmarks included an inverted brutalist wedge which he created for Dallas City Hall, the National Gallery of Art in Washington D.C, and the 72-storey Bank of China Tower, which was the tallest building on the Hong Kong skyline when it opened in 1989.
Favouring stone, steel and glass, his pyramidal and trapezoid forms feature in many cities. Despite having 'retired' years earlier, his final cultural building was the Museum of Islamic Art in Doha, Qatar, completed in 2008, when Pei was 91.
Pei's work was recognised with honours from two American Presidents and he also won the prestigious Pritzker Architecture Prize in 1983. Over the years, the objections to Pei's work at the Louvre have subsided and the benefits are now more apparent. The project won the American Institute of Architects (AIA) Twenty-Five-Year Award in 2017