Located in Rønne on the Danish island of Bornholm, Hotel Green Solution House (Hotel GSH) is a hotel with a difference  – all built, clad and insulated using wooden materials that will not only be CO2 neutral, but climate positive.
Designed by 3XN and GXN, Hotel GSH makes maximum use of wood, a material that naturally absorbs CO2, so the new hotel wing is expected to provide a positive climate footprint when built – something that has not been seen in a commercial building in Denmark before.
The building has impressive sustainability ambitions. The new hotel wing also utilised upcycled waste products created from furniture offcuts and debris from local granite quarries in Bornholm. Stone helps regulate the temperature in the conference room, as granite naturally stores heat and cold, and the entire building is naturally ventilated via skylight windows and open areas, eliminating the need for mechanical solutions.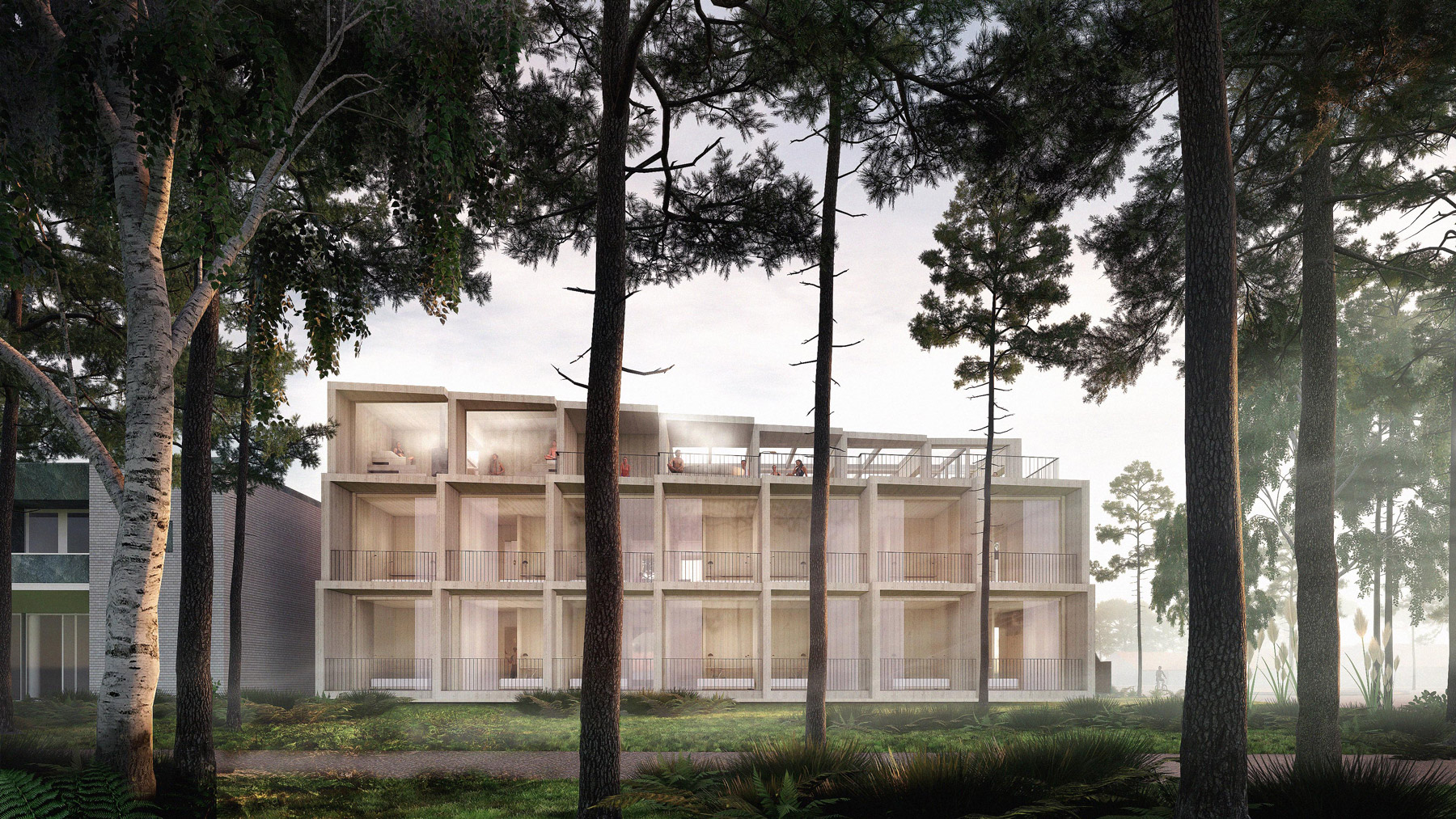 But that's not all. Solar panels generate power for the hotel. Plants, curtains and carpets clean the air. Windows maximize light. Algae cleans the sewage water. Kitchen trash is converted to mulch that can be used in the hotel's vegetable garden. Recycled glass from the Bornholm glass designer Pernille Bülow has been transformed into sparkling glass paths.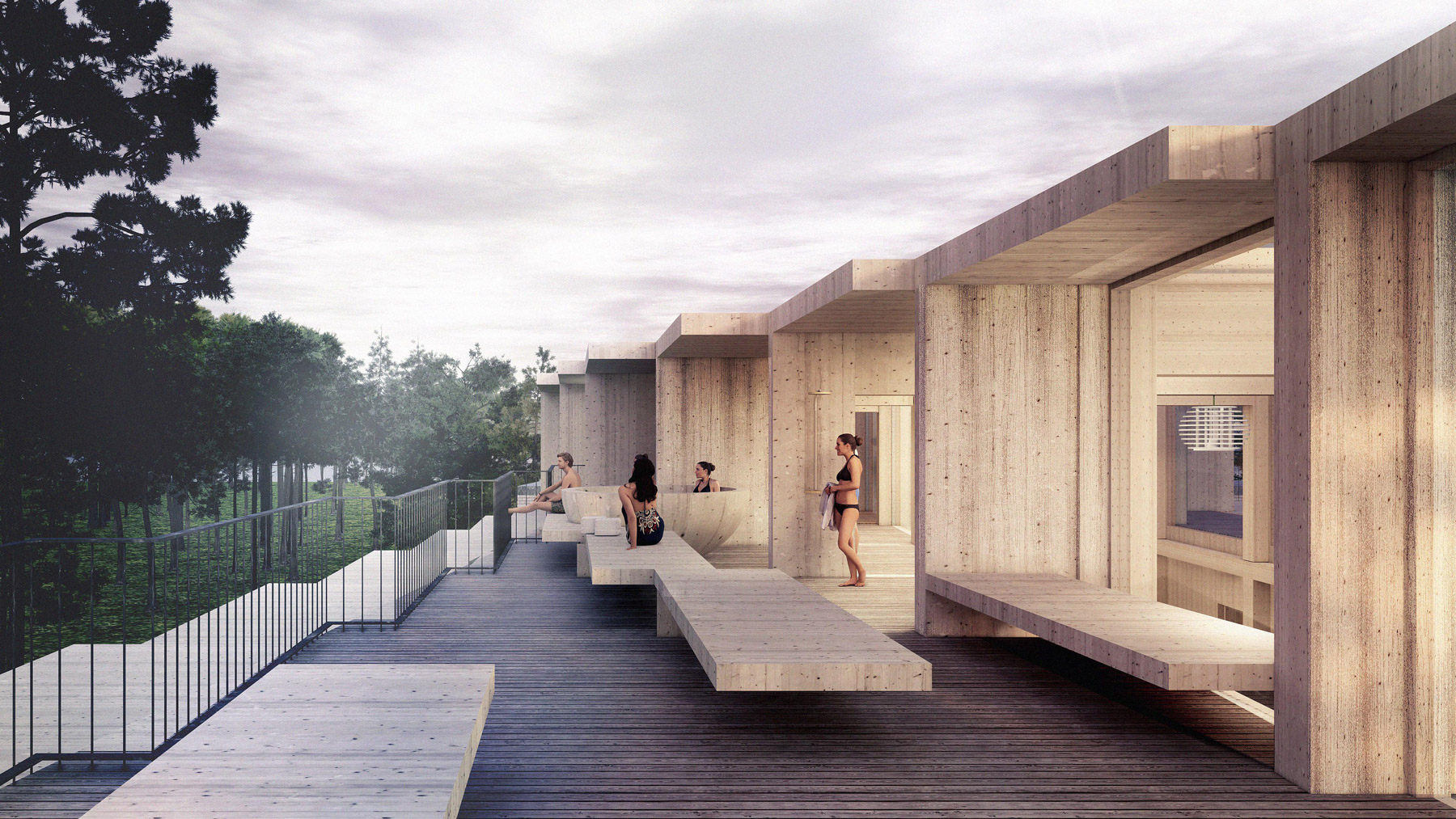 In the surrounding gardens, things are allowed to grow wild for the benefit of biodiversity, where deer, hares and rabbits often come to visit. Sheep are employed to keep the grass down.
Even the hotel rooms are furnished with restored danish design furniture with new organic fabrics.
This incredible devotion to sustainability extends to the Hotel's lifespan as well - components used in construction are designed for reuse with reversable joints, so they will not end up as demolition waste as with conventional construction projects.
As a sustainable and environmentally conscious hotel, GSH is certified with the Green Key eco-label. In addition to the eco-label, the hotel has received several national and international certifications and awards.  It is also registered as Good Access, which increases accessibility for people with disabilities.