Architecture and design practice Henning Larsen won the competition to design Denmark's first Nordic Swan Ecolabel primary school. Working in collaboration with SKALA Architects, BO-HUS, ETN Arkitekter, Autens and MOE, the team's proposal aims to make the school a healthy and productive learning environment for all its students.
The Nordic Swan Ecolabel is awarded based on a variety of environmental considerations that include both sustainability factors such a low-emissions, energy consumption and waste, as well as other health factors such as ventilation, daylight, noise, and chemical exposure.
Eva Ravnborg, Project Director at Henning Larsen said that the team decided early in the creative process that the new school had to be united with the landscape.
"It is not just about the learning that takes place in the building, but the entire route to and from the school, and the way the school connects to the local community."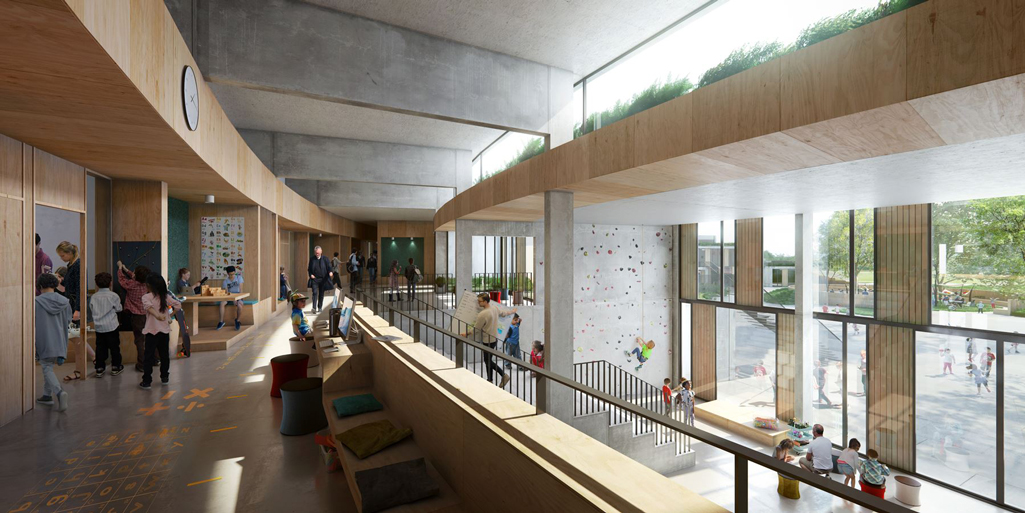 The design itself looks as if pushed up from the ground with a roof that forms a hill, a lookout point, which offers a wide view of the landscape. It includes a mix of amenities such as a library, café, sports activities and a centrally located music school.
Henning Larsen aspires to express dignity and quality through a series of flexible indoor and outdoor spaces with a layout that aims to invite the local community inside, forming the setting for events throughout the day. The new school in Sundby is a school for everyone regardless of skills, mobility, strengths and weaknesses.
With a clear vision to create a school that will be able to strengthen and build a bridge between the local community, Sundby's associations, sports and cultural life as well as create space for valuable teaching and form the optimal framework for the school employees.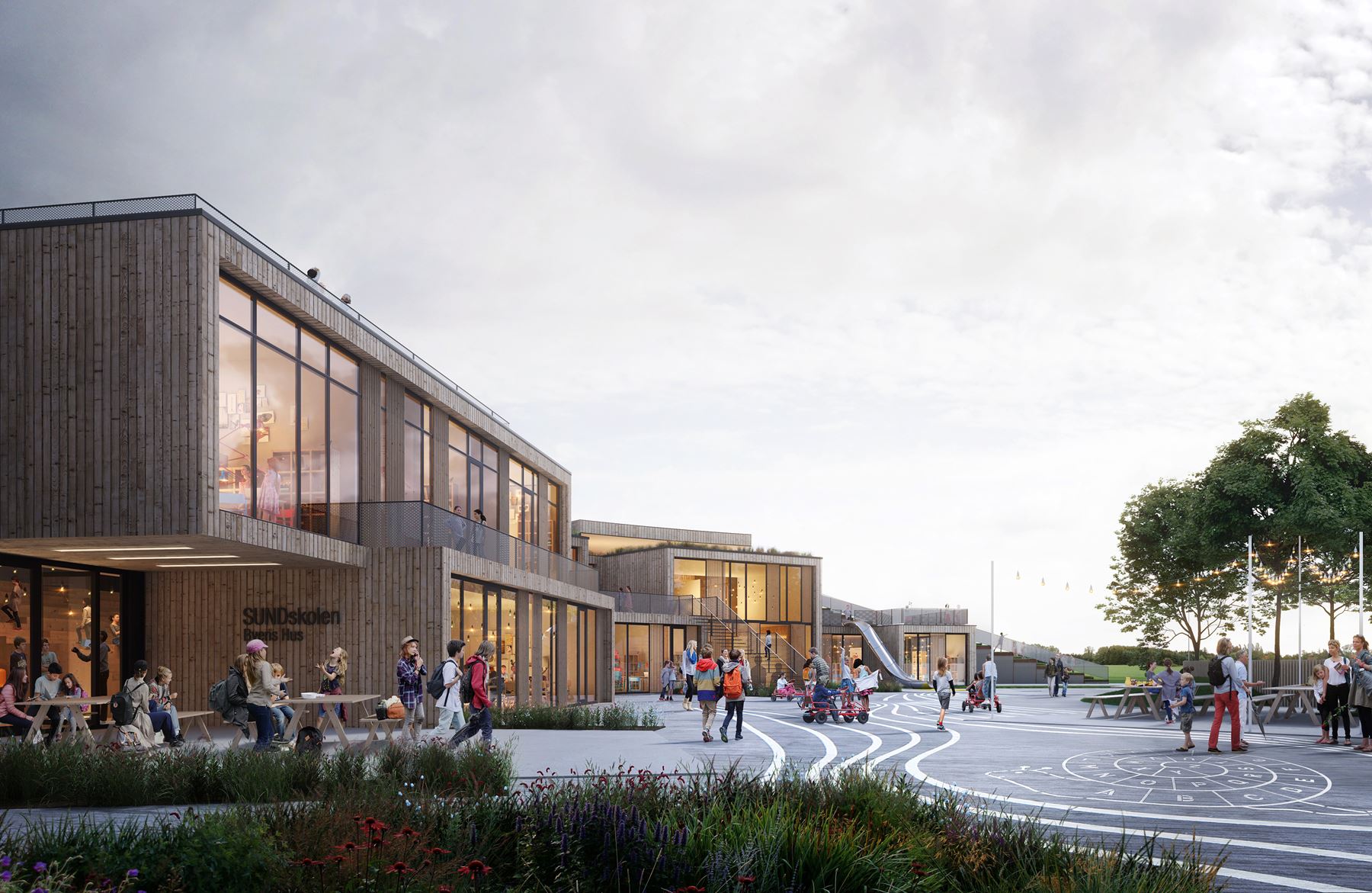 Henning Larsen believes that a healthy environment is essential for learning. In Denmark, each child will spend around 11,000 hours of their lifetime in school. Therefore, daylight, humidity regulation, acoustics and air quality will be carefully designed to help to create a good indoor climate where school students and teachers thrive.
When the school in Sundby opens its doors, it will have a capacity of approximately 580 children and 100 employees spread over two floors. The school's building structure is intended to have a high degree of flexibility so that functions can immediately change location and layout as needs evolve, just as a future expansion from two to three stories was envisaged in the project from the start. This ensures Sundby can stand as a modern, flexible, and sustainable lighthouse for many years to come.
"With New School in Sundby, there is a unifying urban, landscape and social ambition that over time will grow larger than the sum of the individual elements. The school will be the house of the city - a new landmark on Lolland-Falster," said Eva Ravnborg, Henning Larsen.