Gellerup and Toveshøj districts in Denmark are in the process of being transformed from a socially challenged neighbourhood into an attractive and integrated part of Aarhus City.
EFFEKT's 2009 winning proposal for a new masterplan for Gellerup sets the scene for this transformation and in many ways breaks with the rational urban planning and architecture of the 1960s modernism. The green spaces in Gellerup Toveshøj play a central part in the development of the area as an attractive part of Aarhus.
During  the  1960s  and  1970s,  communities  of  large-scale  high-rise  housing  estates were  built  to  meet  the  after-war  housing  shortage.  At  first,  these neighbourhoods  were  considered  attractive  as  they  offered  modern  luxury apartments  and  green  facilities,  located  on  the  outskirts  of  the  main  cities  and provided  a  calm  and  relaxing  environment  for  working  families.  However,  in  most countries,  these  new  high-rise  neighbourhoods  enjoyed  only  a  short  time  of popularity  before  they  became  segregated  and  associated  with  problematic  living conditions,  crime,  poverty and  marginalisation.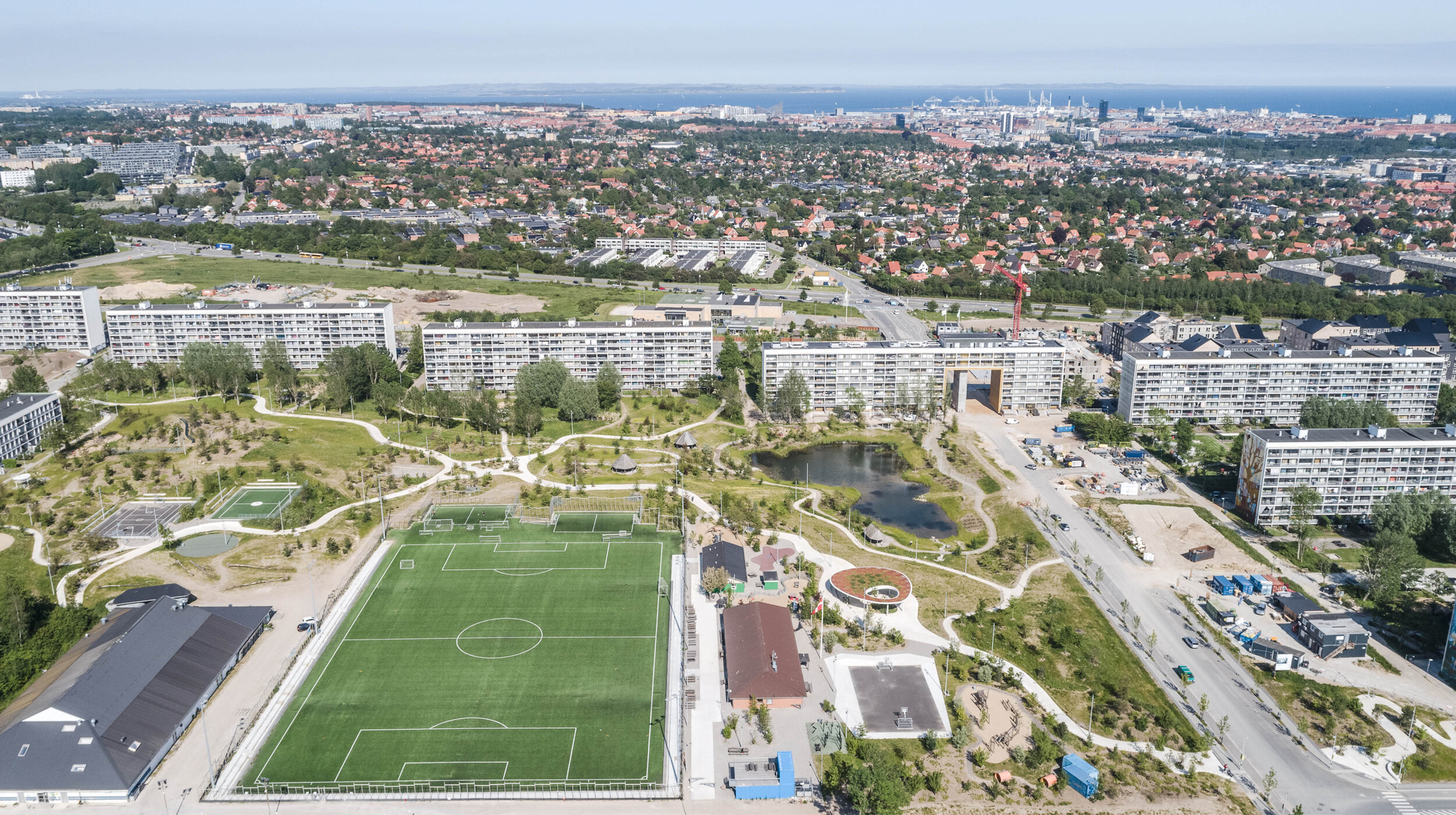 In  recent  years,  urban renewal  programs  have  become  a  key  concept  underpinning  policies  which  aim  to address  these  problems and  to  target  both  the  physical and  social  environment.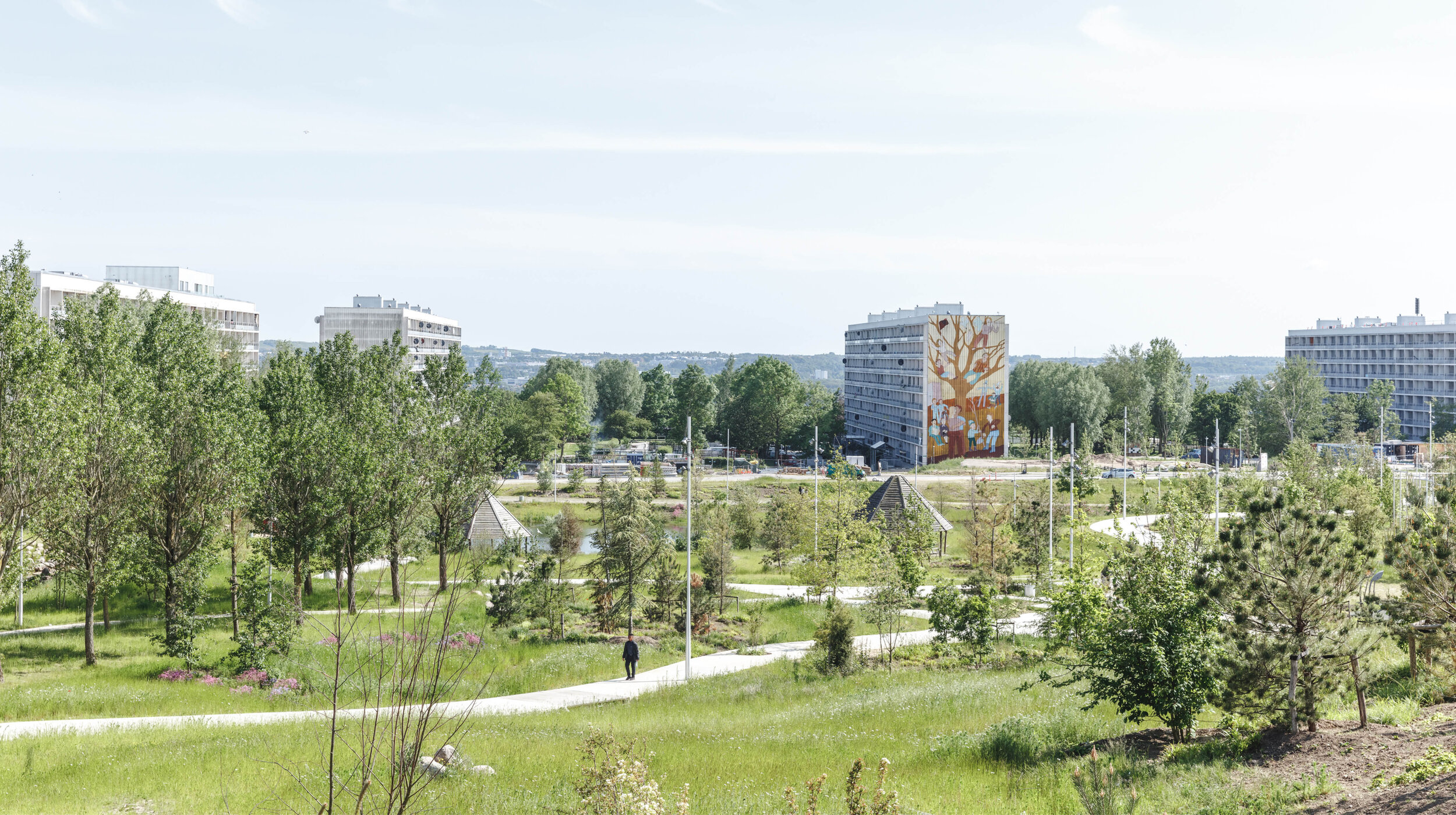 Gellerup,  a  low-income  neighbourhood  in  the  city  of  Aarhus,  Denmark,  has constantly  attracted  national  and  political  attention.  The  community  has  undergone numerous  expensive  initiatives  to  overcome  the  continuing  problems,  and  lately Gellerup  has  been  characterised  as  a  'mono-functional  ghetto',  meaning  that  the area  is  without  or  with  limited  business  activities,  cultural  and  educational  institutions.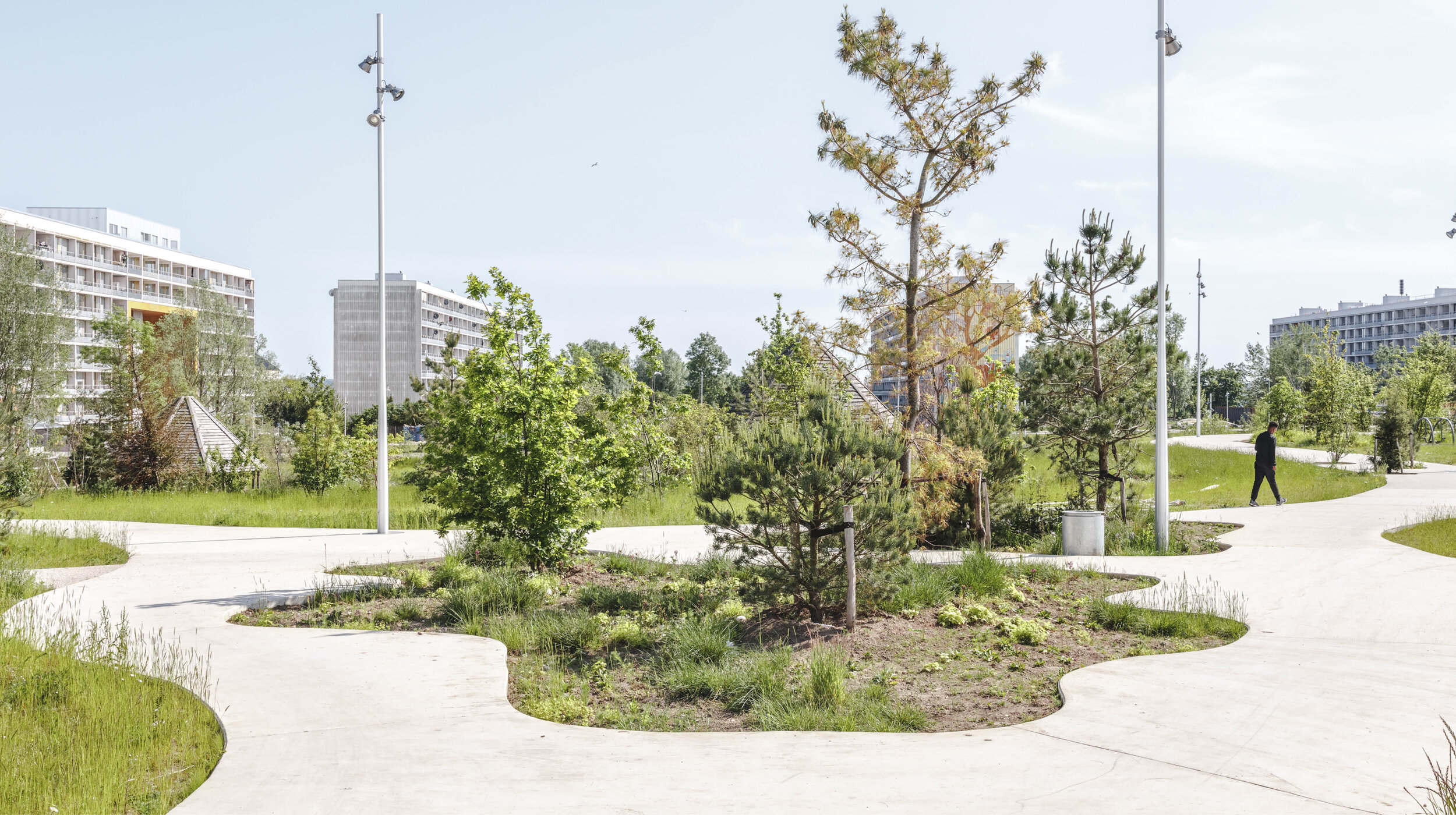 In  2010,  the  Danish  government approved  the  most  expensive  high-rise  renewal  plan  in  Danish  history,  the  purpose  being  to  promote  and  stimulate  a  development of  social  capital  in  the  neighbourhood.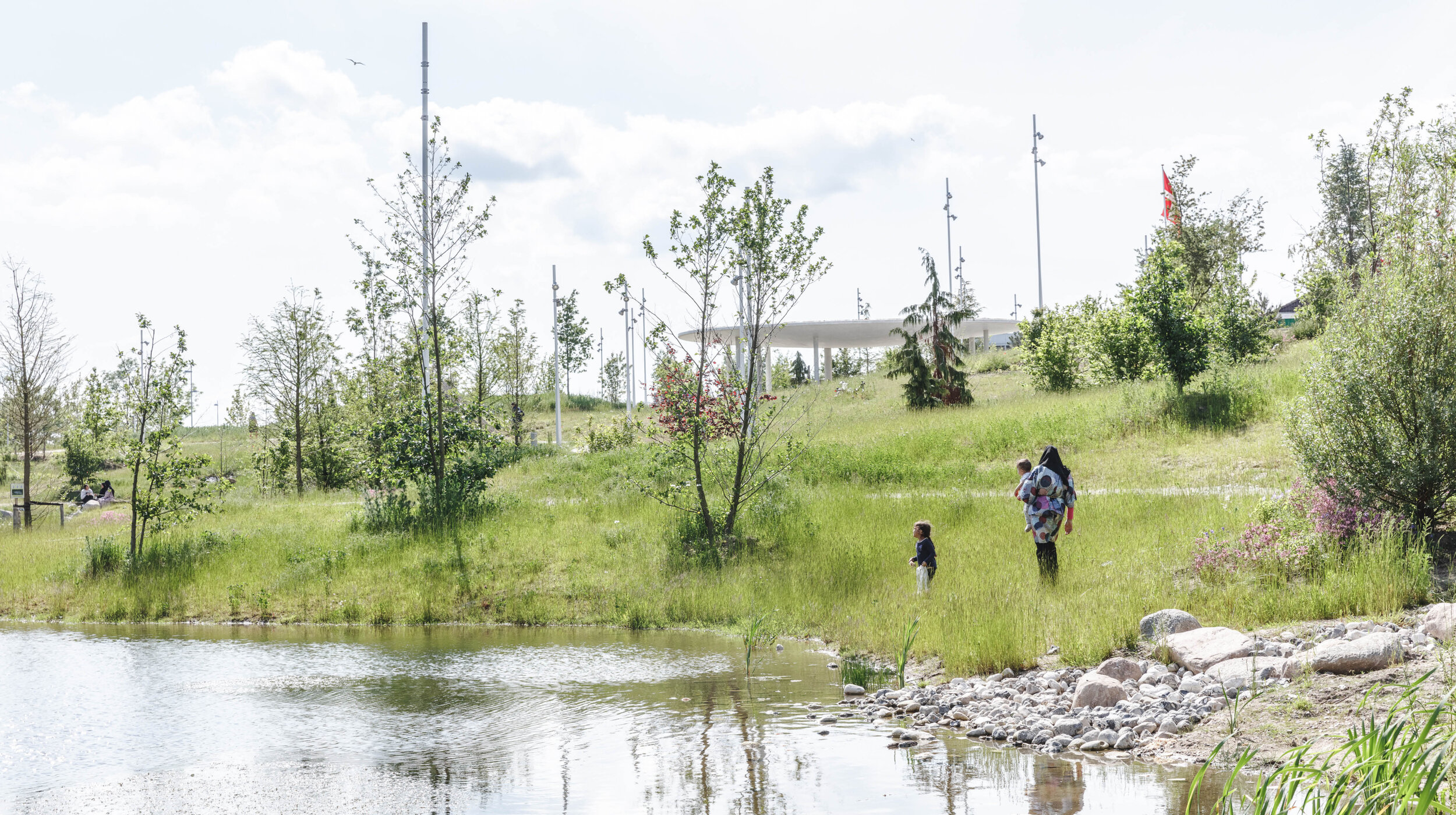 Central to this redevelopment is the addition of new green spaces to open up the area to its surroundings both physically and psychologically, creating a missing link to Aarhus, reconnecting the green space with the two dominant landscape areas Skjoldhøjkilen and Brabrand Ådal.

EFFEKT worked holistically with the many elements of the park - terrain, landscape, rainwater, plants, network, activities, and "special places", and believed that the project represents a robust and long-lasting strategy for the new green spaces of Gellerup.

The architects say "The intention was not to create one single controlling concept to which all other elements would adhere - on the contrary, the project consists of a number of different elements referencing the wild uncontrolled "nature". These work together and complement each other in the dynamic and exciting green space. The new green space creates a completely new storyline for Gellerup Toveshøj and will contribute positively to the great and ambitious transformation the area is undergoing."