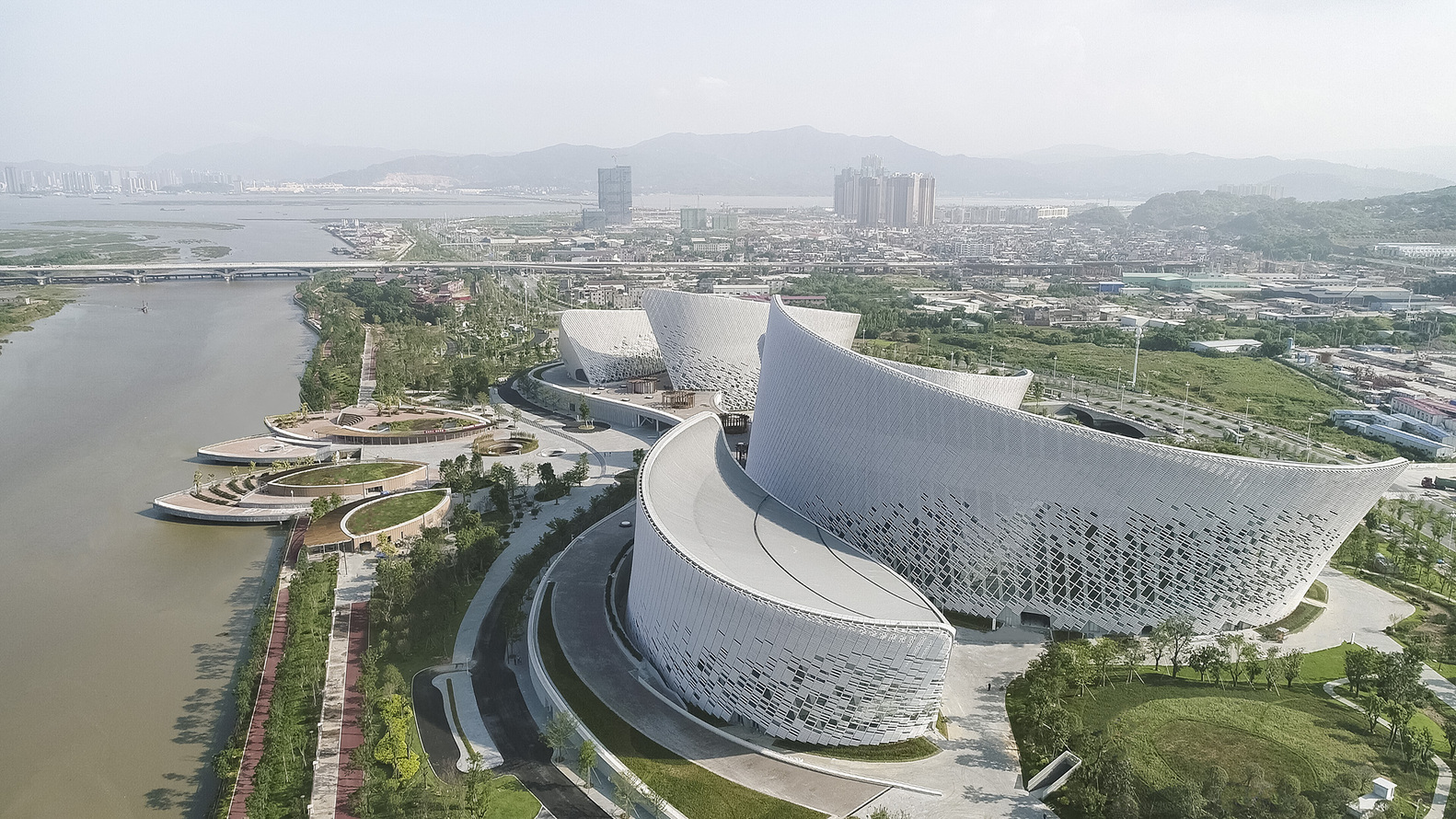 PES –Architects' latest statement, the Fuzhou Strait Culture and Art Centre, draws on the petals of the jasmine flower to provide a dramatic cultural statement in steel, concrete, bamboo and white ceramic tiles. Its Finnish designers have combined with a Taiwanese craftsman, winning a five star award for the the best public service architecture in China at the 2019-20 Asia Pacific Property Awards.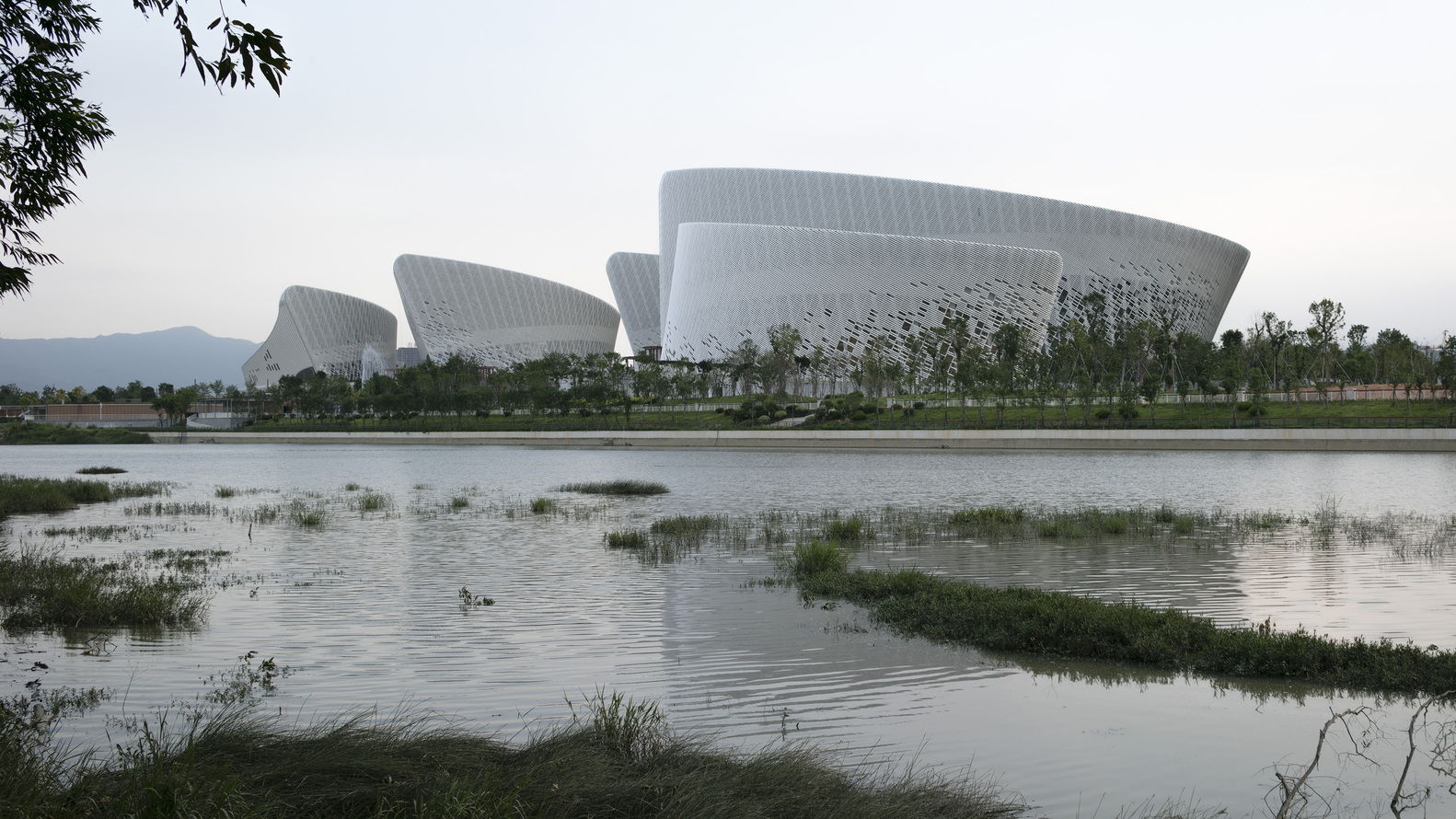 Jasmine is a symbol of Fuzhou and the flower's petals act as a conceptual device connecting the various elements of this cultural complex. Opened in October 2018, the centre provides 153,000-square-metres of space, with a 1,600-seat opera house, 1,000-seat concert hall, a theatre seating 700, an art exhibition hall, and a cinema.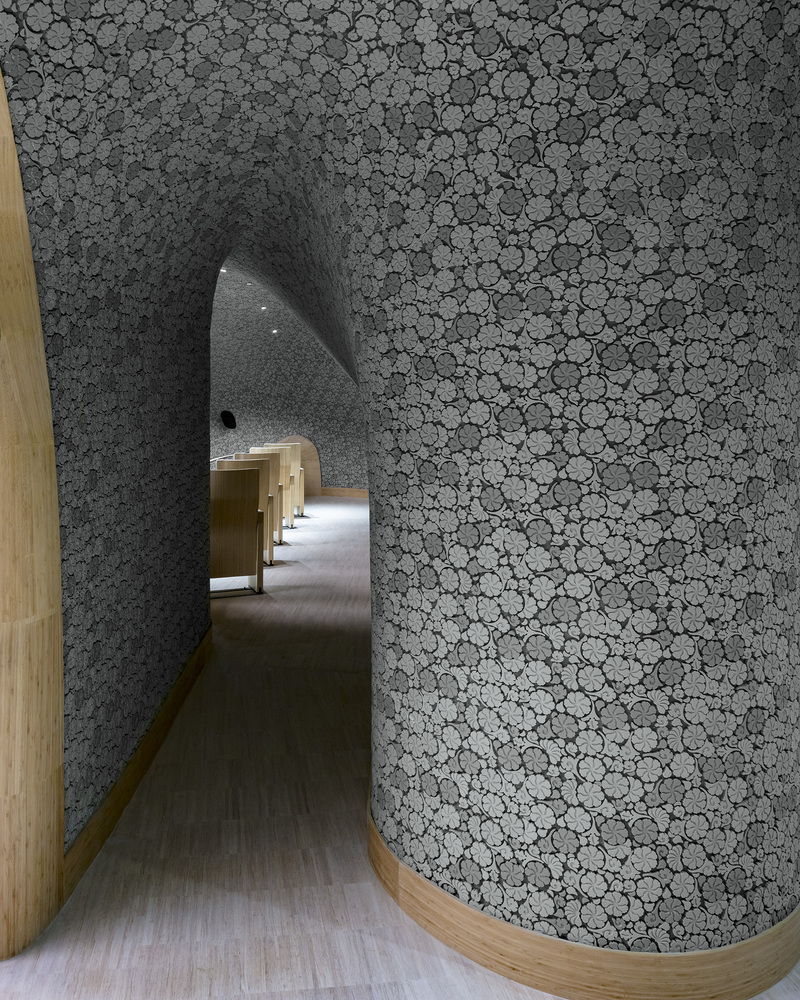 Each of these facilities is housed within a separate petal structure. The 'petals' are linked together by a concourse and roof terrace. The terrace is accessed by means of two ramps from the Jasmine Public Gardens and a shopping plaza which runs along the Liangcuo River. The plaza also acts as an underground thoroughfare, connecting the centre to a railway station.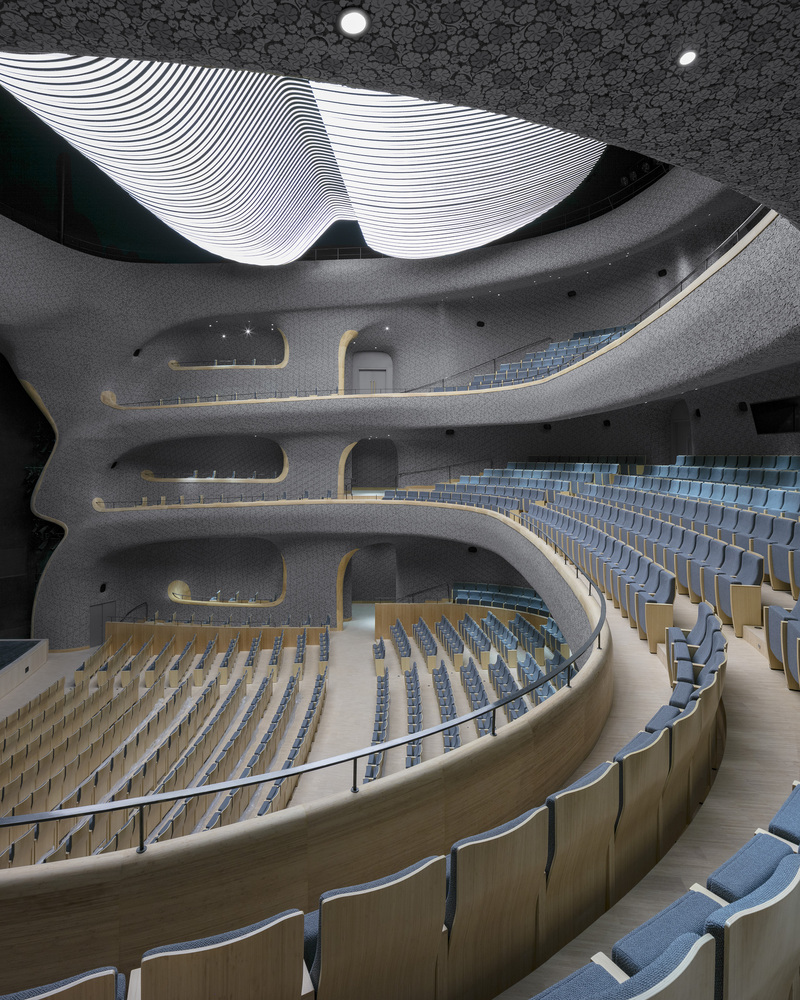 PES-Architects has made deft and stylish use of white ceramic tiles, alluding to their importance as a much prized commodity during the Ming dynasty, which ruled China during the fourteenth to seventeenth centuries. Working with a Taiwanese artist from across the strait, the architects have used carefully angled ceramic louvres to lighten the exterior structures, giving the impression of transparency with the subtle interplay of light, shade and space.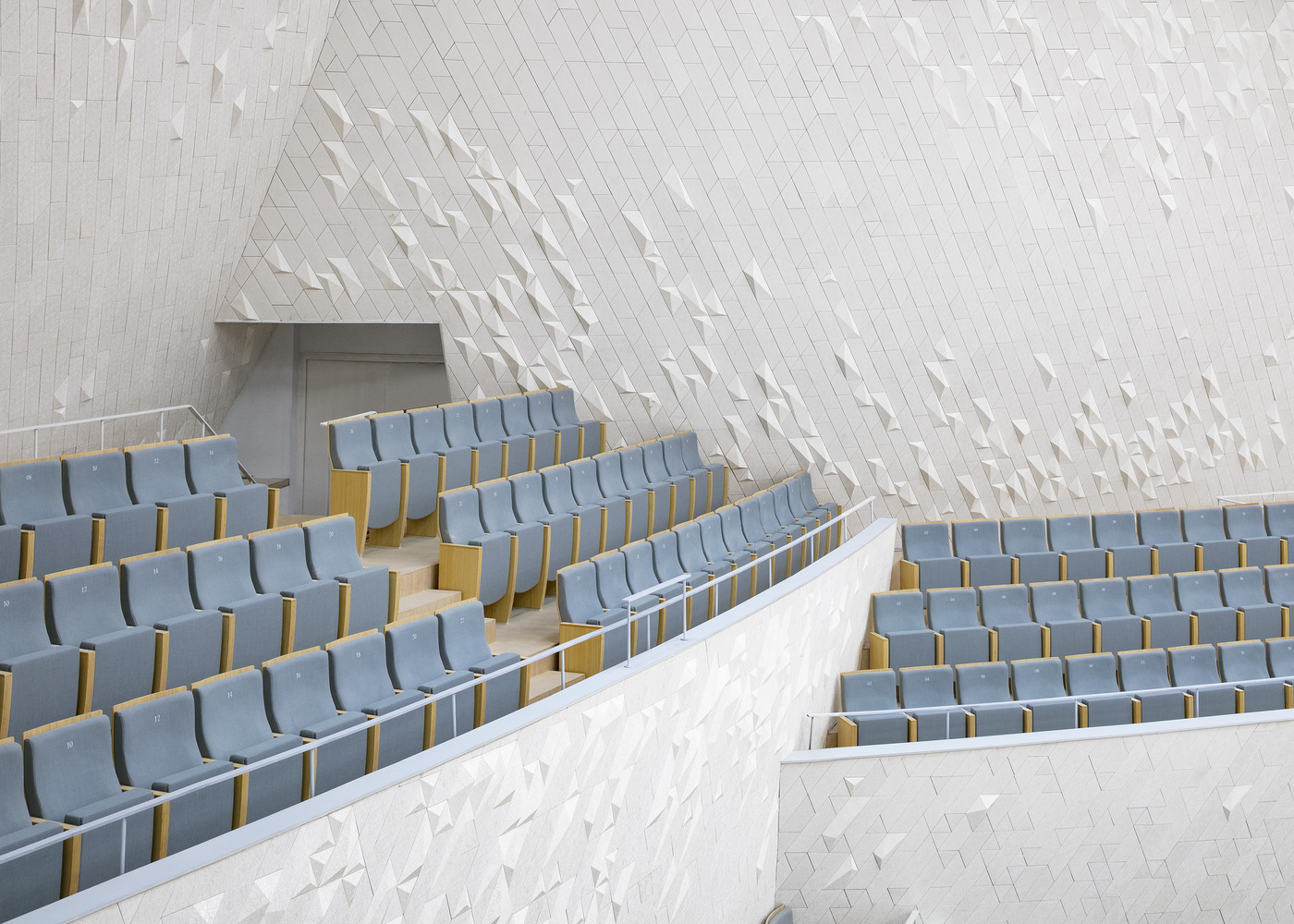 Ceramics feature extensively inside as well, acting as a unifying device while simultaneously meeting the acoustic requirements of opera house and concert hall. Working closely with acoustic engineers, two types of panels were developed. One is engraved and the other is a mosaic tile panel.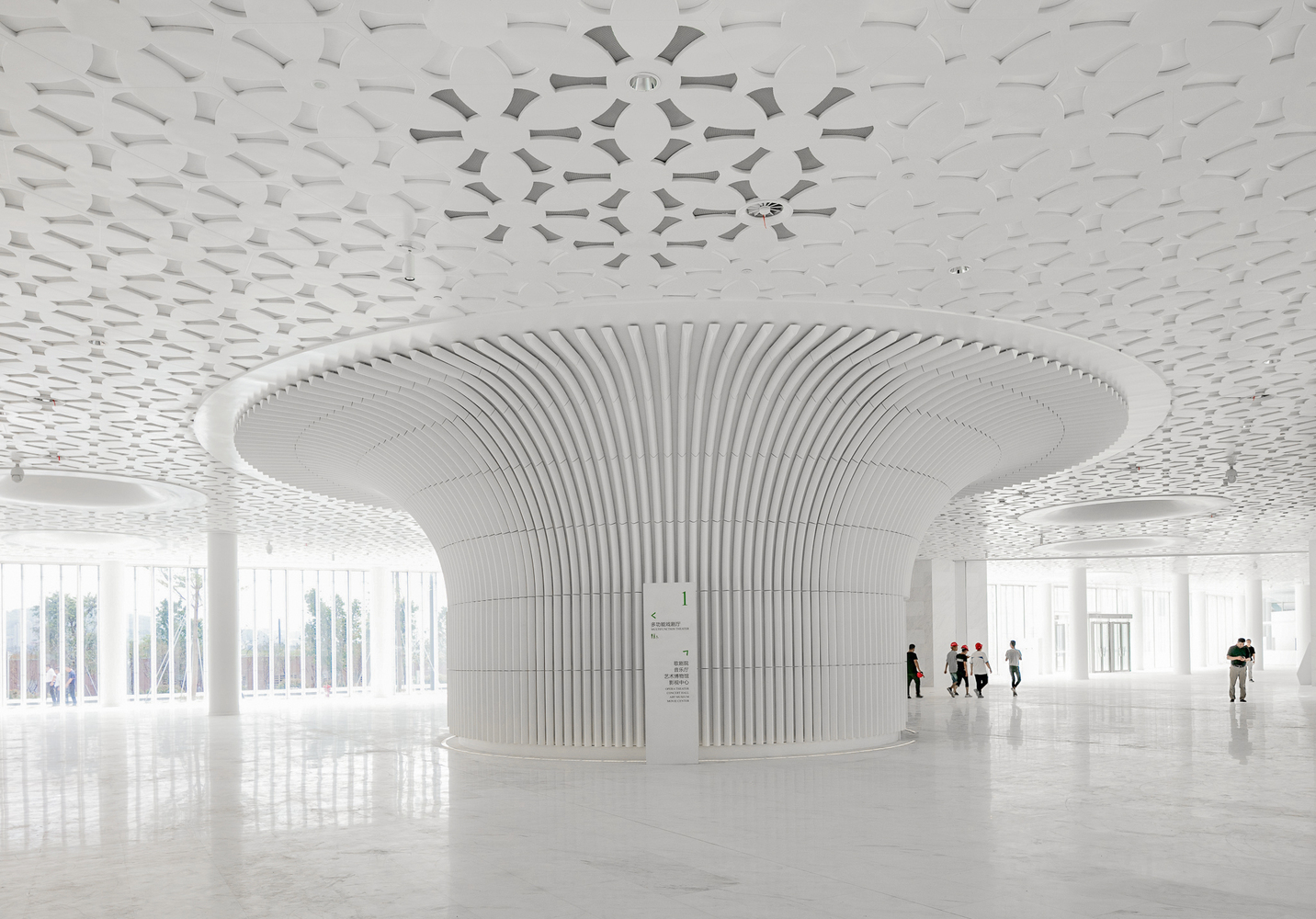 The panels have proven their adaptablity by cladding a range of surfaces and, at the same time, meeting the need for high quality sound. Tiny flower designs have been incorporated into the panels for the two venues. Bamboo was also used as a cladding within the opera house, with solid blocks being cut by computer-controlled machinery to create an ideal acoustic surface.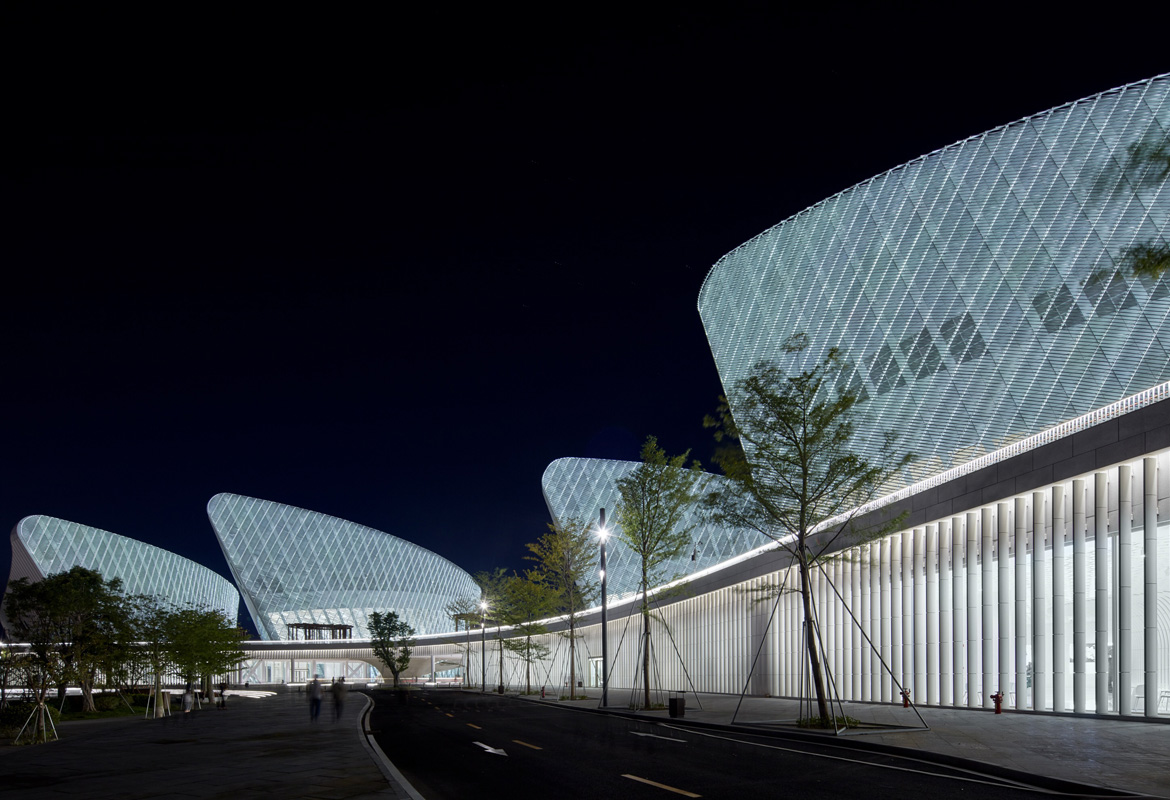 Designer PES-Architects has won many accolades, delivering successful projects in Finland and Germany as well as in China.  Other work in the arts sector includes the Wuxi Grand Theatre in Wuxi, to the west of Shanghai, which was acknowledged with an award in 2012.