Like New Zealand, Denmark has an increasing number of people moving out of country areas to live in large cities, leaving farms and fields empty. Also like us, catering for different ages, stages and financial needs is a tricky prospect. Copenhagen's Kant Architects has sought to provide a response, devising a new model for rural public housing called 'The Almanac'.
An 'almanac' is an annual publication containing a set of events for the coming year. It holds information including farmers' planting dates, tide tables, and other tabular data often arranged according to the calendar.  
Kant Architects' 'The Almanac' is a reinterpretation of that calendar, supporting a form of communal living which has a strong connection with the natural world. Kant has designed circular structures where the ground floor unites nature and community, and people can enjoy landscaped areas and gardens. The upper storey provides individual homes, served by a continuous wooden deck, delivering personal living space that opens onto a common thoroughfare.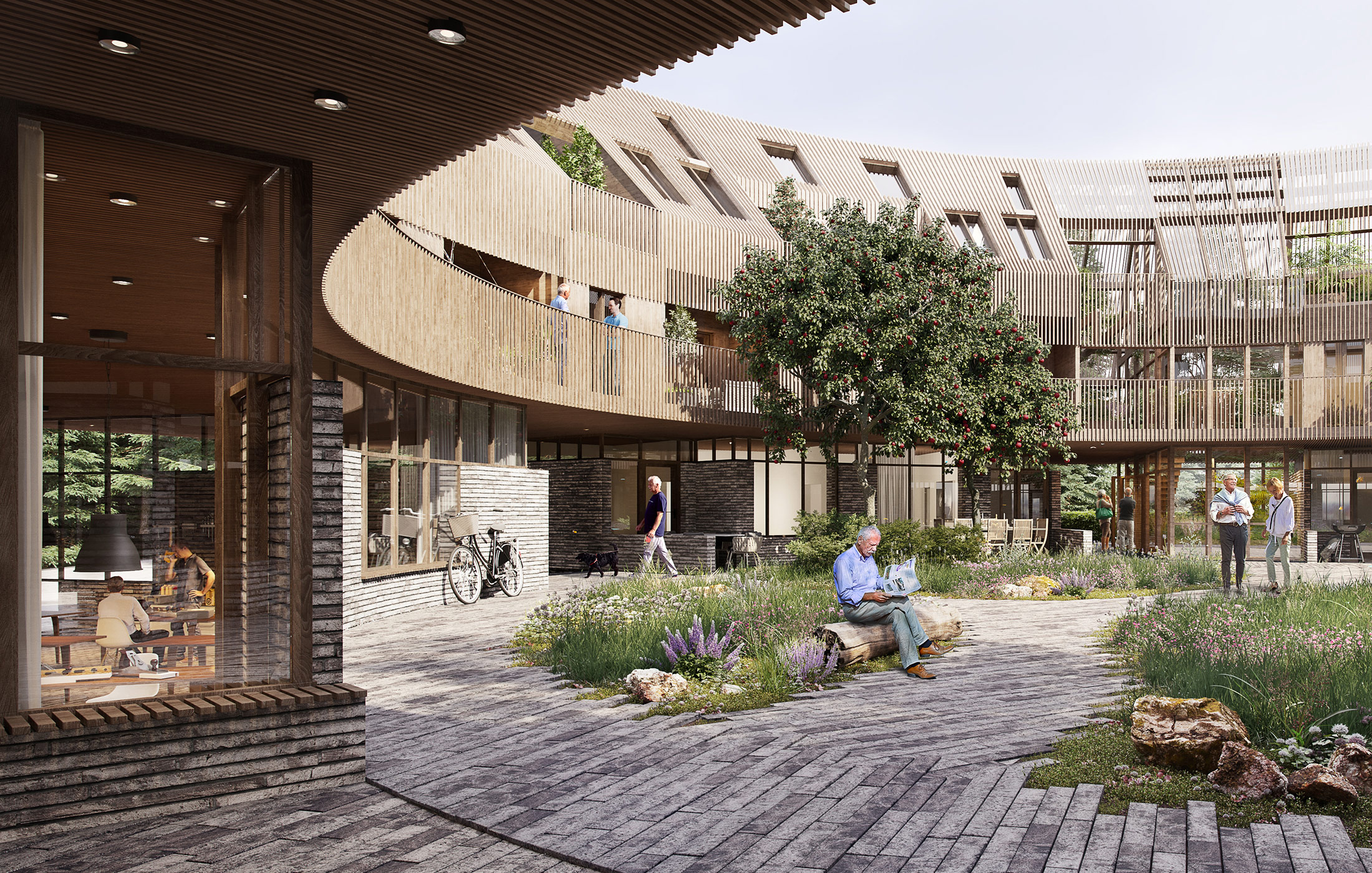 The firm is not starry-eyed about the challenge posed by the pull to urban areas. "In order to answer how we secure a future life on the outskirts of Denmark we must create a place that can compete with life in the city" Partner Karl-Martin Buch Frederiksen says. 
"The Almanac' stems from the idea [that]… human beings are best integrated into communities. A community is when several people share …a common position, cohesion and mutual solidarity", Buch Frederiksen adds.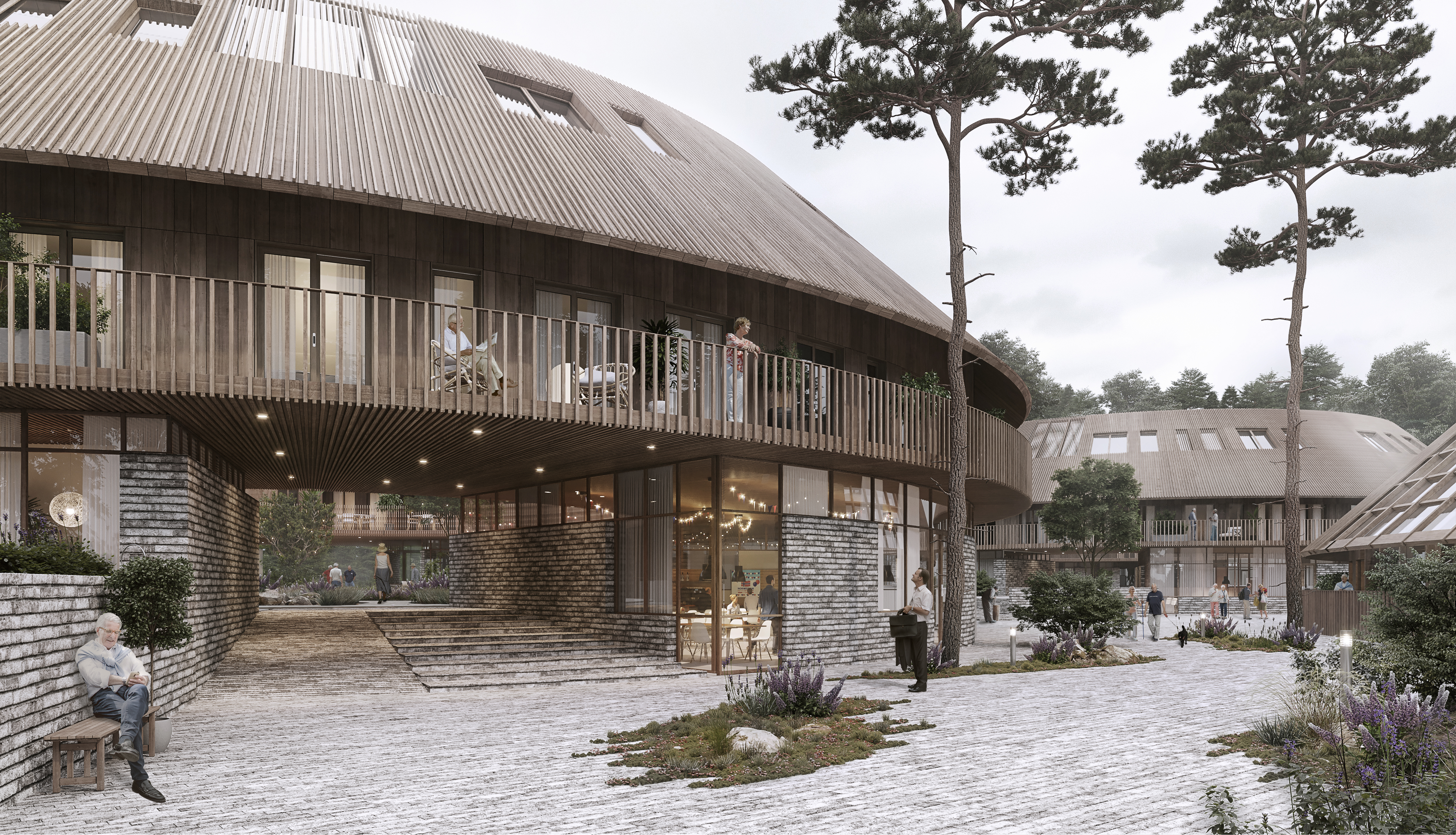 He wants to create a place where proximity and awareness of being part of a 'village' combine to offer something special not found in other types of housing. Ideal communities will be diverse, combining old people, children and young couples.
The aim is to cater for young people who want to exchange an apartment in the city for a place with higher ceilings. But 'The Almanac' is also designed for those who want to have a dwelling that acts as a framework for an active senior life.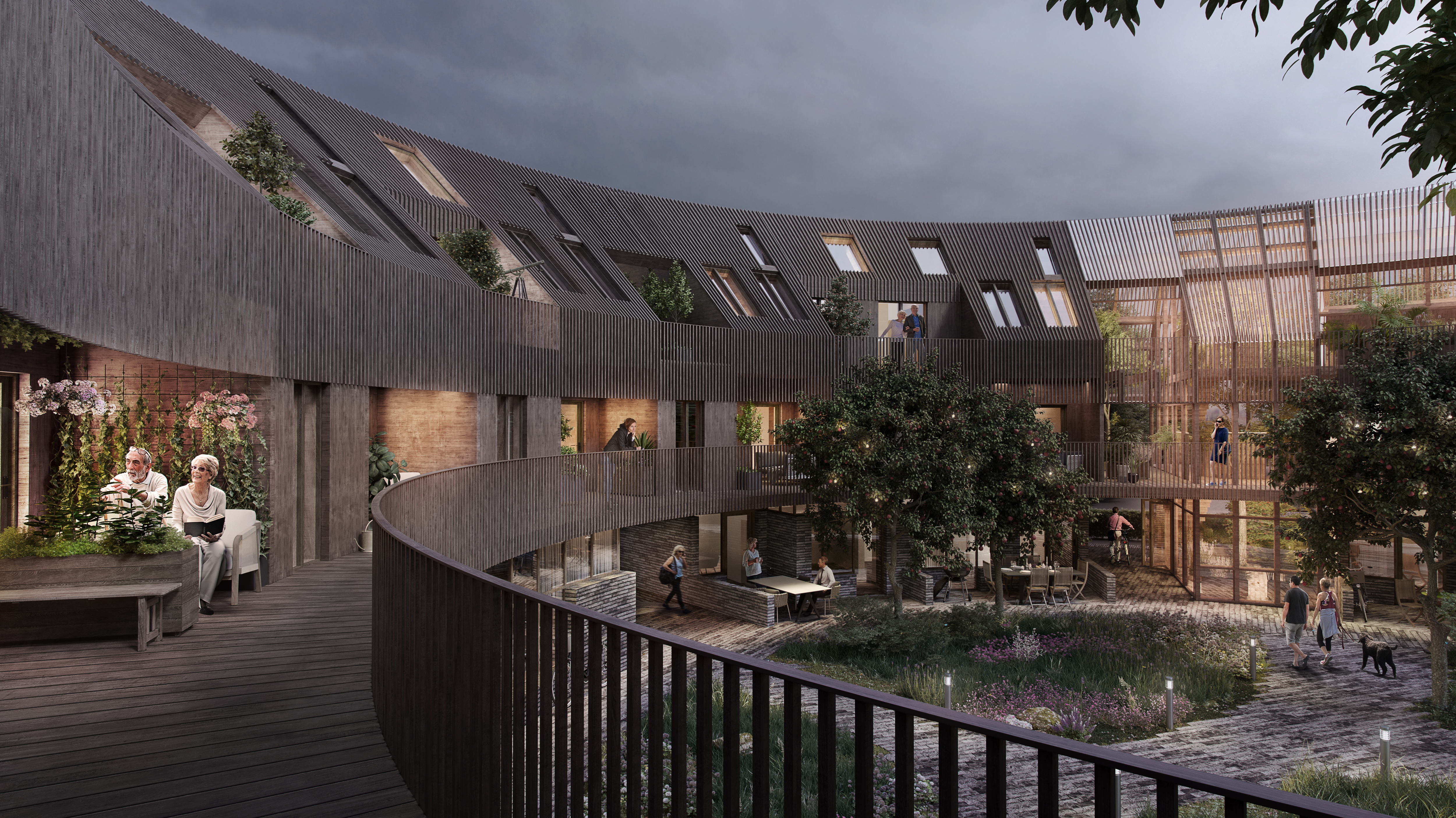 The housing communities are located in circular residential clusters around common courtyards and linked together with other clusters by a larger landscape space around them. The ground floor of each cluster contains common activities used by all residents while individual homes sit above under a large contiguous roof. Balcony entrances where people can sit by their own front doors mean that people are able to enjoy morning or evening sun and greet neighbours as they pass. The private sphere remains intact and residents can retire to their "own house" whenever they choose.
'The Almanac' is a finalist in a residential category of the  World Architecture Festival 2019 and was developed in collaboration with the Denmark's housing agency.