Craftstone real stone veneer was created to provide an economical and NZ Building Code compliant alternative to full-thickness stone.
As a medium-weight cladding, Craftstone is ideal for residential and commercial applications, including residential homes, apartment buildings, shopping complexes and hotels.  It allows stone cladding to be used in renovations and re-fits without the need for major structural alterations or the formation of in-ground footings.
Craftstone can be used internally around fireplaces or for feature walls, or externally to add that 'wow-factor'. And it comes in a wide range of colours, in either panels, or as loose stone flats and corner pieces.
Craftstone has developed New Zealand's only BRANZ Appraised system for the installation of real stone veneer cladding. It is suitable for projects up to 10m from ground - it has been applied as high as six stories in the past - but can go higher with approval from a facade engineer. Craftstone is great as a low maintenance cladding in high wind zones (rated to ULS 2.5kpa) and has been used in extreme wind zones with minor system modifications.  It is also effective in landscaping projects.
Craftstone has lower concentrations of iron which avoids unsightly rust stains seen on some local stone projects.
Craftstone holds more stone veneer in stock than any other distributor in New Zealand, and has a nationwide network of approved installers who have been trained in the use of the Craftstone Real Stone Veneer System. The product is backed by a 15 year product warranty.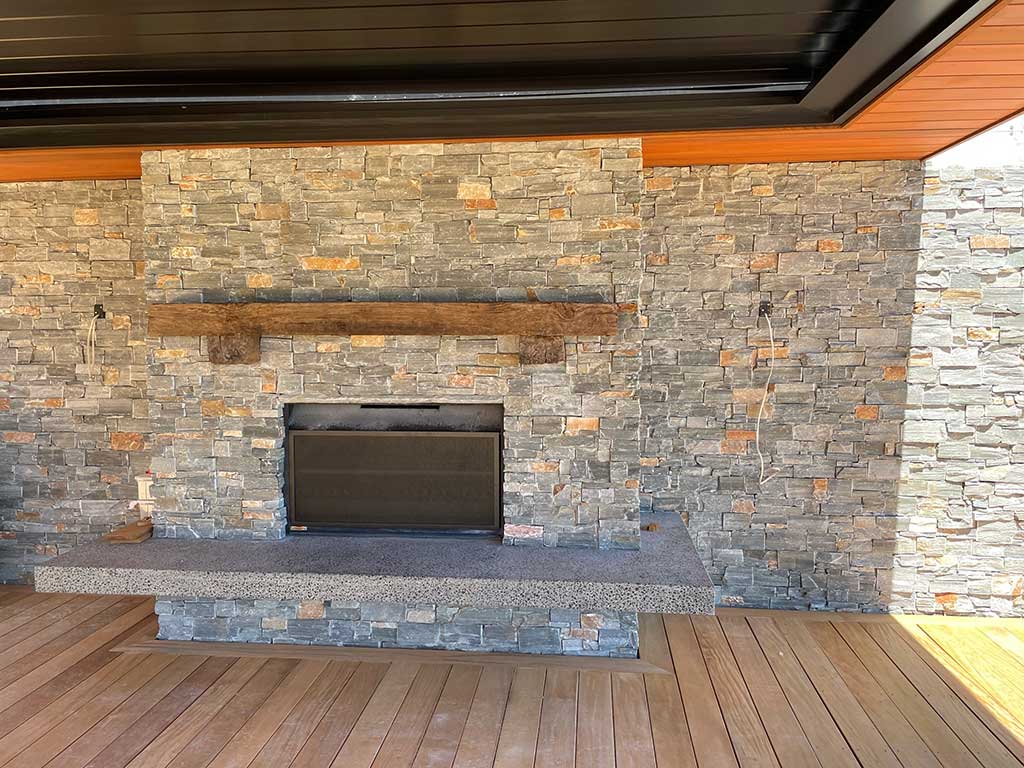 The Craftstone brand is owned and operated by Petros Holdings Limited, who import and distribute Craftstone products throughout New Zealand and the Southern Pacific Islands.
To learn more, see www.craftstone.co.nz to order samples online, or visit the main warehouse at 61 Hillside Road, Wairau Valley, Auckland. It is also on show at the Wellington Home Ideas Centre in Petone.
Or call 0800 63 88 99 (09 4473918). Email us at [email protected].
See us on Instagram @craftstonenz
Pictured: Coromandel Green, from the Craftstone Schistclad panel range