The most recent design competition win by Dutch architectural studio OMA (the Office for Metropolitan Architecture) is for the creation of a car-free future science city masterplan for Chengdu, the capital of China's Sichuan province.

The competition wanted to question if masterplans themselves can be innovative and challenge the unsustainable generic urban planning models and create new ways of living, working and socialising in an extension of the natural landforms and networks of rivers that snake through the region.

In a way OMA was destined to come up with a winning concept – the firm is a research and design company that insists that architecture comes only after intensive cultural and urban analysis, holding off on the design process until full exploration of a region's heritage and lifestyle, existing geography and topography.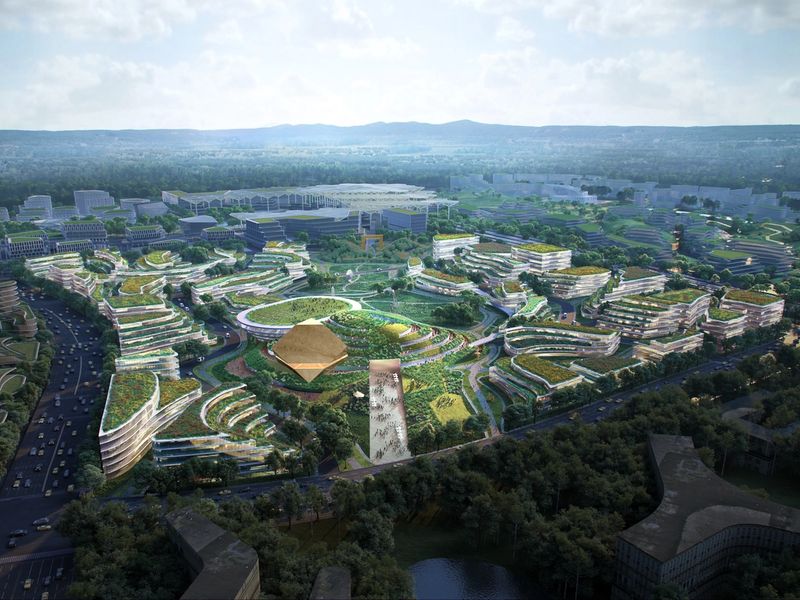 OMA consider consultations with curators, sociologists and anthropologists as vital as engineers and architects to any undertaking, and it has seen them inspire innovation in all areas that influence architecture including media, politics, renewable energy and technology.

Mega projects and Innovation industry are high on China's economic agenda, so with an office in Hong Kong and such recent Chinese based projects as the Shenzhen Stock Exchange Building and China Central Television Headquarters in Beijing, OMA were well positioned to deliver a winning proposal that reflected the cities desire to rethink the archetypical car-road network.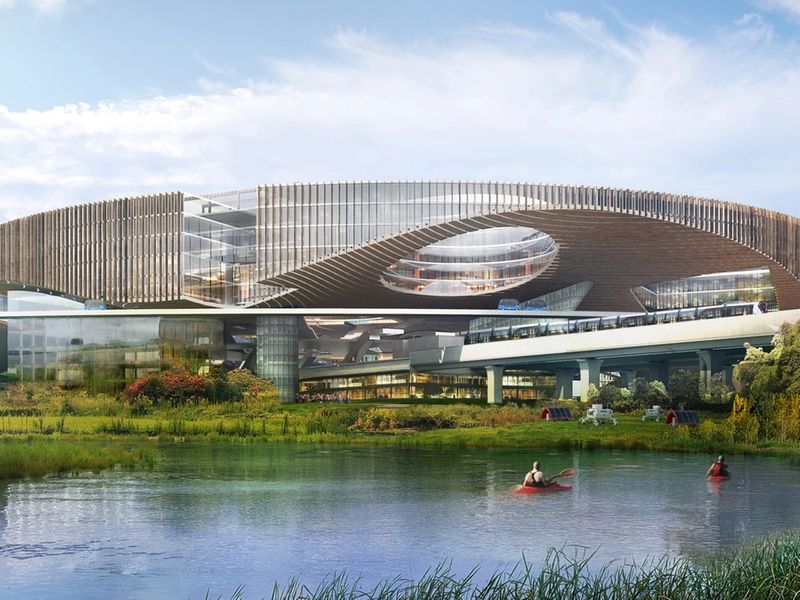 The 4.6-square-kilometre scheme will be developed in hills of east Chengdu, containing six clusters modeled on traditional village settlements that practice small scale farming and deploy ancient irrigation systems in the city.

Each zone will highlight a specific architectural typology defined by its program and will feature terraced buildings made to form part of the existing landscape, connected by an elevated circular transportation network of automated vehicles.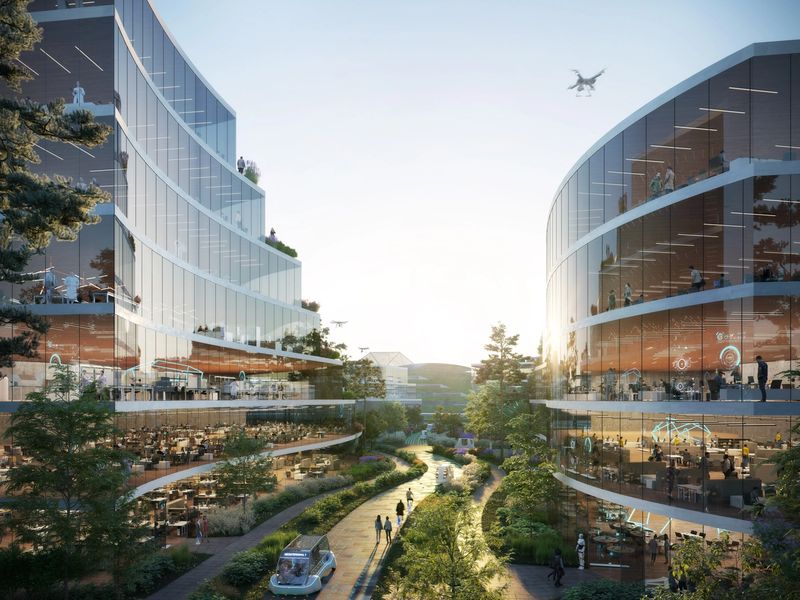 Roof areas will become rain gardens that collect and filter water to underground storage tanks and detention ponds. Located in wetlands, the Laboratory and Market clusters will make use of hydropower; the Public zone will be elevated over an existing water basin, while the Government grouping sits on a hilltop next to a river and feature plant incubators to nurture local vegetation.

The project is a pilot to a wider plan for the area for which the studio is now also developing the International Educational Park – a valley to the west side of the site to contain multiple universities, a library and student centre, student accommodation, auditoriums, laboratories and a mixture of work spaces.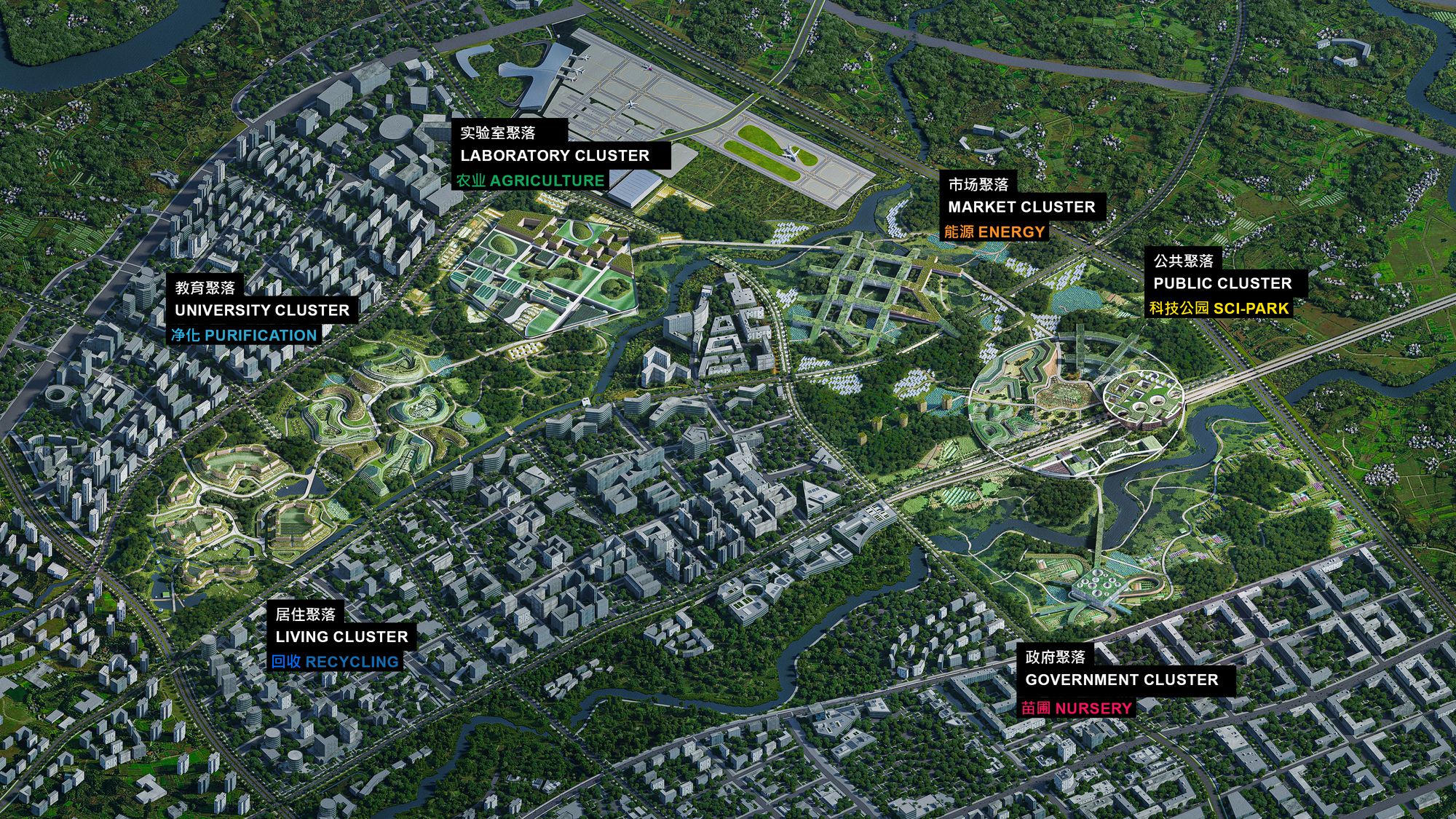 Far from resting on their laurels, OMA are already on to their next large scale endeavour - planning for a Europe-wide renewable energy grid.