Sydney-based Architect Koichi Takada says his Urban Forest residential development re-imagines the tranquility and restorative powers of a rural retreat within a bustling cityscape.
Urban Forest, located in South Brisbane, is a proposed 30-storey residential development which features heavily forested vertical gardens with more than 1,000 trees and 20,000 plants gracing its façade, going way beyond your simple rooftop garden.
In fact, the proposed 382 apartment residential development is expected to become the world's greenest residential building", containing five times the number of trees found at the nearby Musgrave park.
Takada's vision is to extend the tower down into a public open space. Over half of the ground floor is proposed to be a communal space with 24 hour public access which will include a variety of seating, art, water features and open space. All of which are set beneath the towering vertical gardens. It will also create a "green spine" which will connect the Southbank parklands with Musgrave park.
Takada's designs work to reflect nature rather than to constrain it, harnessing light, solar and wind energy, swapping out 'dead' materials like concrete, steel and glass for 'living' materials such as native planting and locally sourced timbers.
"It is possible to design buildings that reconnect people with nature even in densely populated, inner-city locations," says Takada.
Takada has been 'naturalising cities' since he founded his practice 12 years ago and began designing pedestrian-friendly, people-friendly, climate-friendly projects. He believes we should be creating more natural settings like Central Park, which is where he gathers much of his inspiration from.
Takada speaks of the death of architecture by referencing the problems of quantity over quality within our cities, as well as the reluctance of architects to incorporate nature into their designs.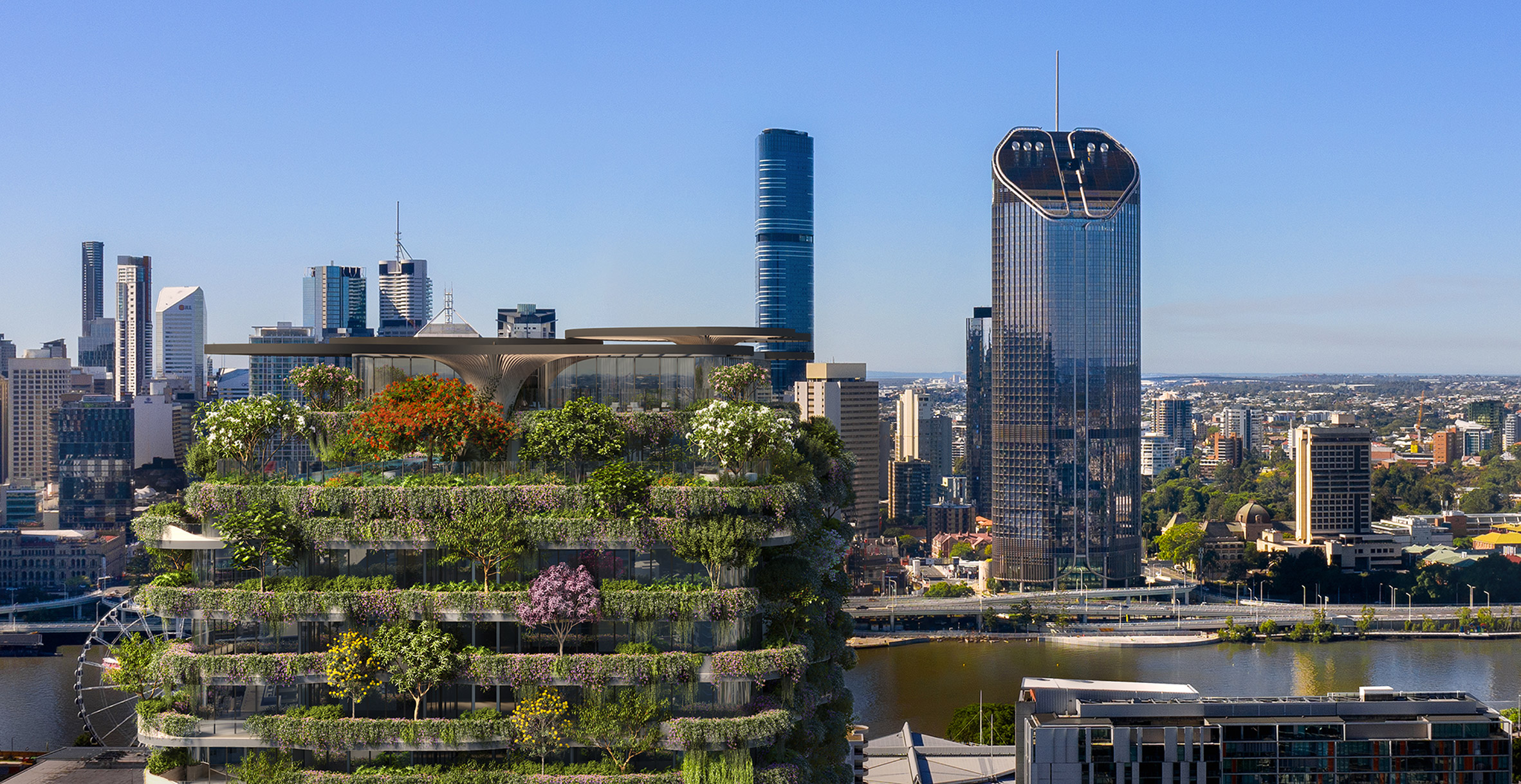 "Although I believe in the power of architecture, I don't like the direction it's headed – the move towards creating big urban cities that aren't designed with people at the forefront," he said.
Takada wants architects and designers to move away from industrial materials, being quoted as saying they need to "protect architecture as a sanctuary for human beings". He is determined that Urban Forest will become a benchmark for buildings that make a positive contribution to society and the planet.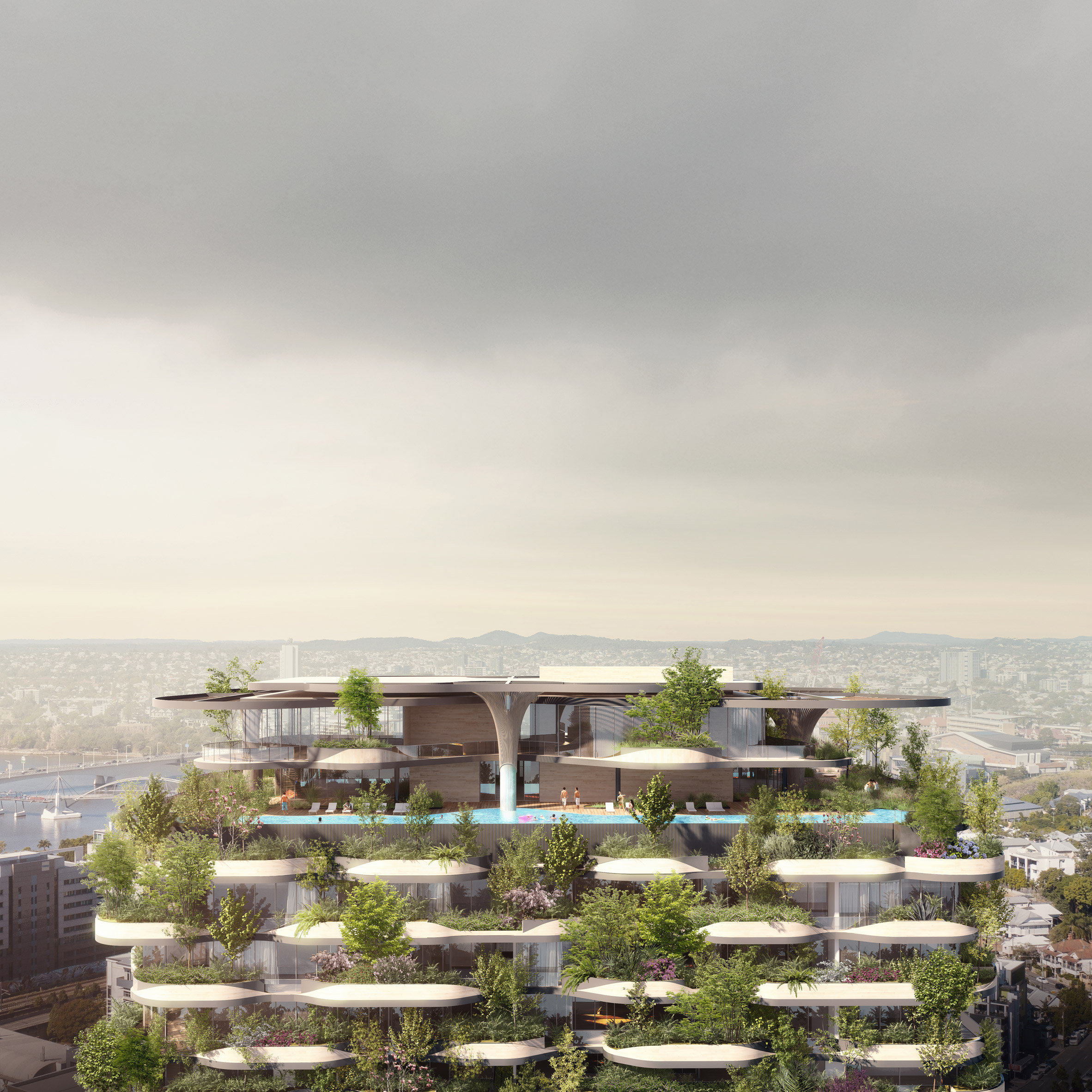 "Inner-city developments can be designed responsibly — for the planet, the community and the economy," Takada says.
Urban Forest is compatible with The Brisbane City Council's 'Buildings That Breathe' guidelines, which encourage responsible and sustainable subtropical design in the Queensland capital.  While the costs to design and build this way are higher, Takada strongly believes the rewards far outweigh the costs.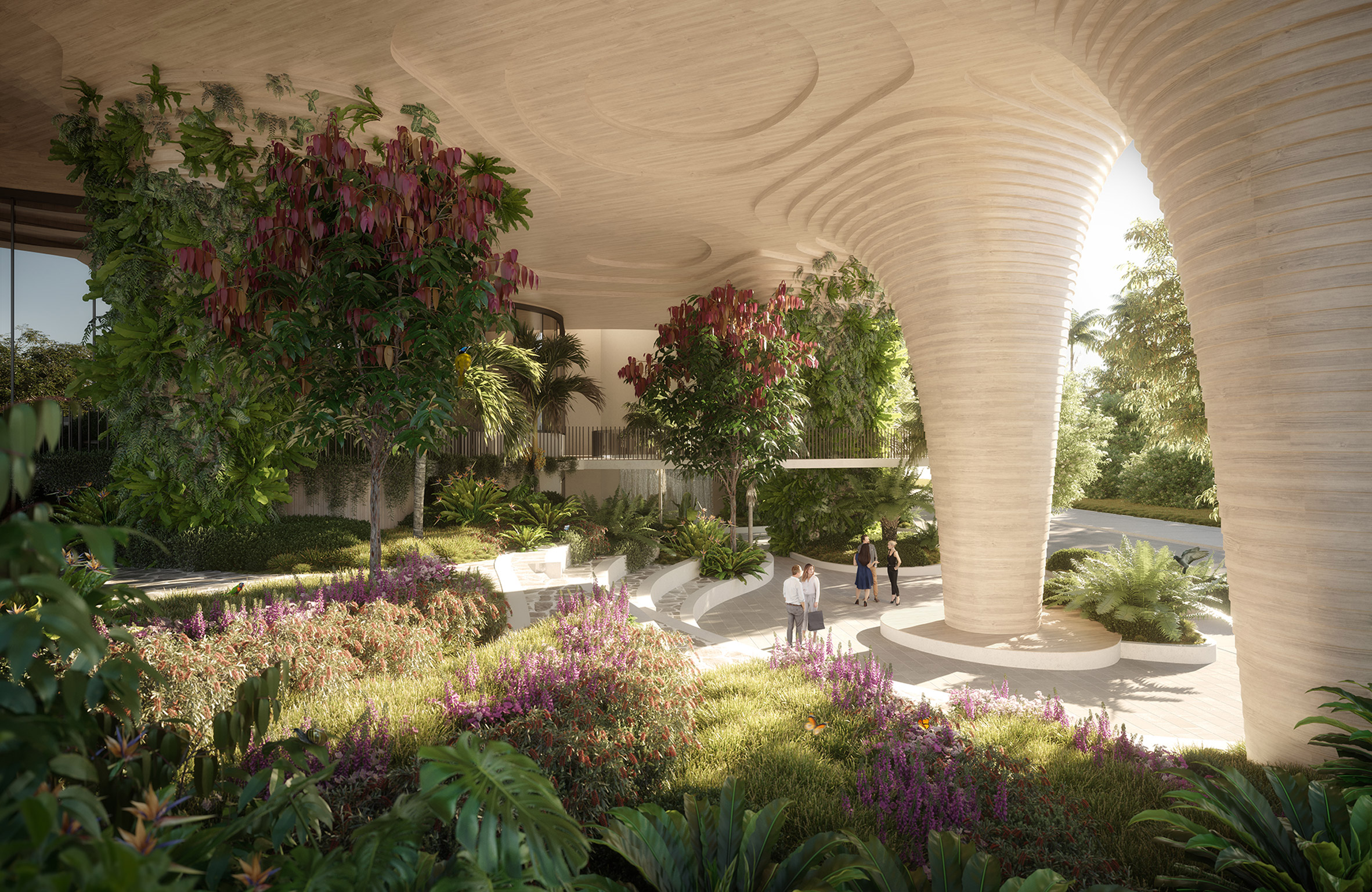 The building's sustainability credentials also offers occupants more than just energy efficiencies - sustainable buildings are better places to live and healthier buildings make for happier occupants.
"We're here to live, not to defy death. Our architecture should do the same" says Takada.