HC90PLX4 Wall Canopy Rangehood, 90cm, Chimney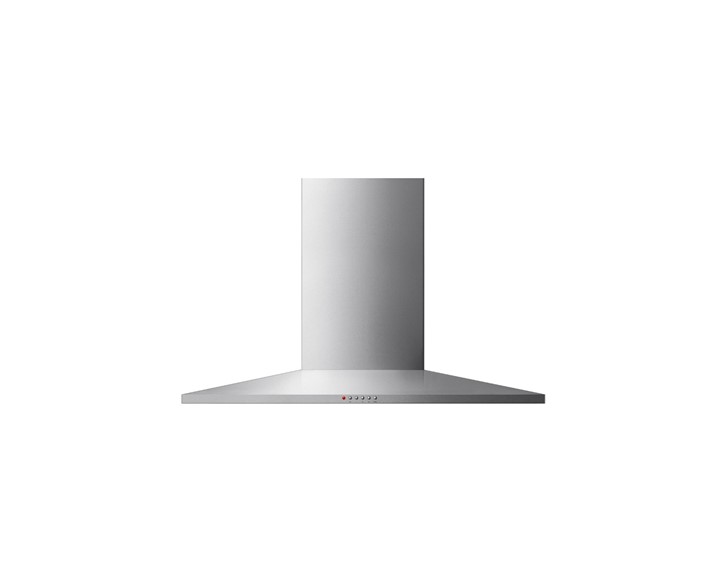 Product Description
Designed to compliment the rest of the Fisher & Paykel Kitchen Range, Fisher & Paykel Rangehoods capture and eliminate cooking odours, vapour and steam. They are built to perform with easy to use, touch-sensitive controls.
This Fisher & Paykel 90cm wall chimney rangehood with pyramid design uses powerful extraction to efficiently remove steam and cooking odours.
• Three easy to clean filters that effectively trap grease
• Large size ideal for spacious cooking areas
• The option to recirculate air internally without the need for external ducting
• Three fan speeds
Stainless Steel
610 - 1050 X 898 X 500
H W D
FEATURES & BENEFITS
Easy installation
This wall chimney rangehood is the perfect partner to your Fisher & Paykel cooktop. It can be either externally ducted or internally recirculated, making it perfect for apartments.
Easy to use
Three fan speeds provide powerful extraction to ensure steam and odours are quickly removed. Simply change the fan speed with the touch of a button.
Easy cleaning
Three filters effectively trap grease particles during extraction. They are easy to remove and dishwasher safe, or can be cleaned by hand in hot soapy water.
Designed to match
This wall chimney rangehood's sleek stainless steel finish which will complement any contemporary kitchen and is designed to match the rest of Fisher & Paykel's kitchen appliance family.